A lot has happened in the past years with Mixed Martial Arts since the world was first taken by storm by the spectacle surrounding the very first UFC, UFC 1. The sport has grown to the now popular, well-structured sport with unlimited weight classes, several promotions, and multiple weight divisions while also including women in the sport, making them become one of the biggest names in the sport.
The sport has seen several top-notch legends fight in the ring to become successful however, this article isn't based on them. In fact, it is meant for the opposite. For every top-notch fighter in the UFC, there's a long list of worst fighters in the sport and this is what I'll be discussing with you in this article so read on.
20. James Toney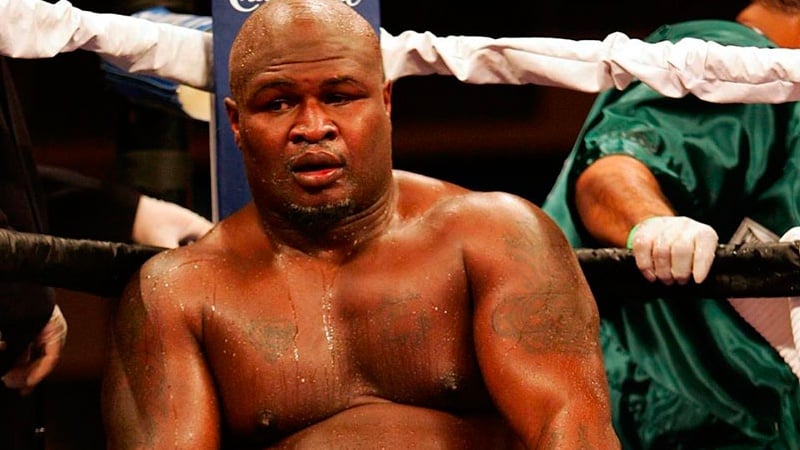 Although James Toney may have been a far more accomplished boxer, his completely ill-advised MMA crossover attempt wasn't a good one for him, especially in his first fight. During the first fight, he had to fight one of UFC's legends, Randy Couture, who took Toney down without absorbing a single punch from Toney.
This may have been Toney's worst fight yet in his career as a boxer and MMA fighter because he seemed to have been ridiculed by Randy Couture due to him being new to the MMA ways. Toney was so inept in the ways of the MMA that he wasn't aware of the proper way to tap out. While fighting Tandy Couture, instead of tapping out properly, he meagerly waved his hands at the heavens.
19. Rolles Gracie Jr.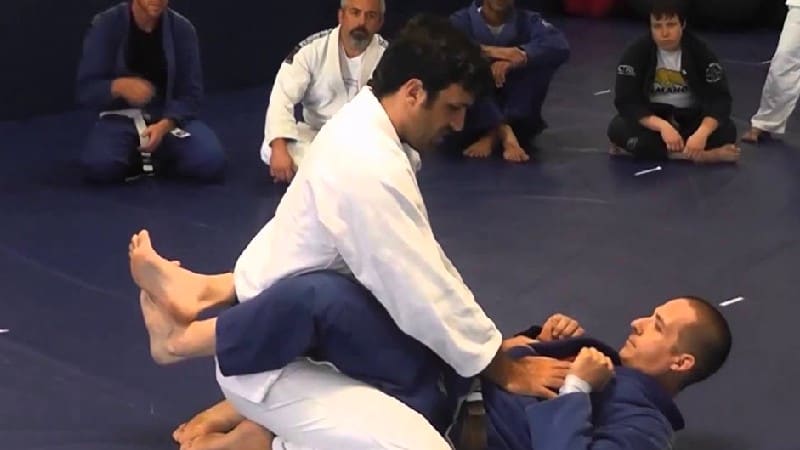 Since he was the first Gracie to compete in the UFC since King Royce, there was a lot of pressure on Rolles Gracie, to honor his ancestors. With his family background, it wasn't surprising to see his grappling credentials as they were impeccable. As an MMA fighter, he was just 3-0 when he got his signing with the UFC, which later didn't turn out well for him as he wasn't ready for the big show.
During Gracie's debut fight with Joey Beltran, his downfall wasn't due to Beltran's fighting skills or experience advantages, however, it was due to his own below-average cardio. Gracie successfully mounted Beltran and took his back in the first round, but he couldn't secure submission and by the time Beltran got back to his feet, Gracie was already gassed, making it easy for Beltran to take him down in the second round of the fight.
18. Josh Hendricks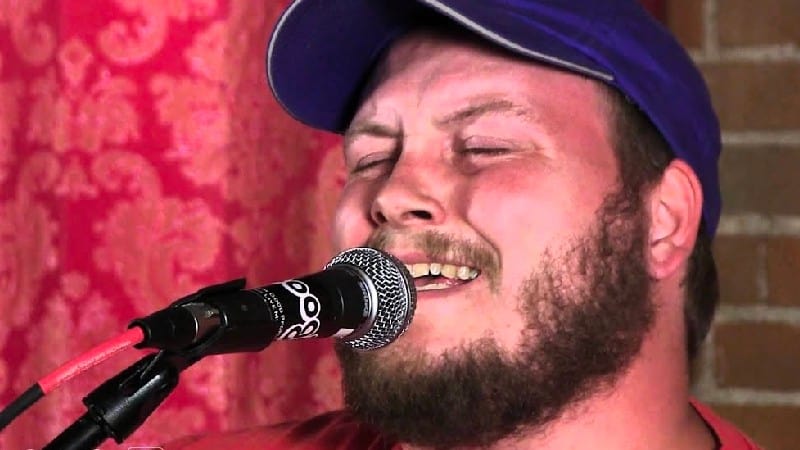 Unlike other bad fighters listed in this article, Josh "Heavy" Hendrick's dismissal from the UFC didn't result from him raining curses on the promotion, testing positive for steroids, or sullying his family name. Josh was drafted to make his debut UFC fight at UFC 91 where he was supposed to fight Gabriel Gonzaga and further suffered a 61-second knockout loss to Gabriel, making it one of the quickest ones of his career. This loss made it clear that Josh wasn't UFC material.
Apart from the loss, Josh's soft physique and the weird little bumps all over his body which were quite frightening didn't win him any fans among the home viewers. To relay it in a softer tone, he didn't "look like a fighter". This led to the UFC cutting him loose.
17. Sherman Pendergarst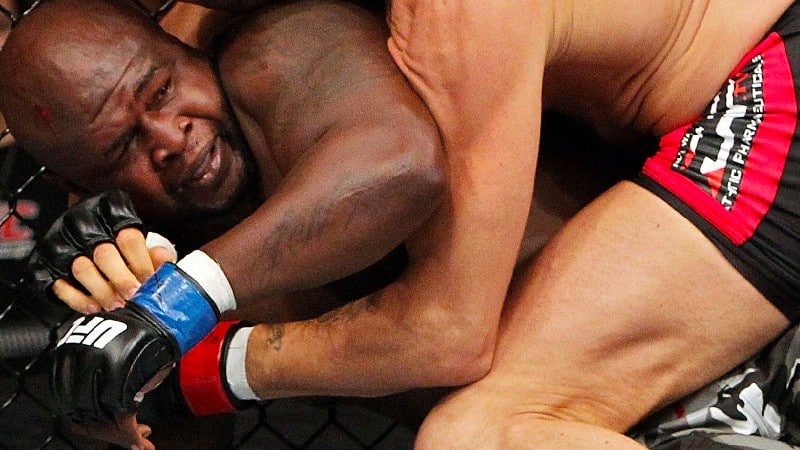 Sherman is included in this list for one reason only. When he stepped into the Octagon against Antoni Hardonk at UFC 65, he became the only fighter in the history of MMA to be knocked out cold by a leg kick. Although this seemed impossible, it did happen and Pendergarst was knocked out cold after taking this hit.
After suffering this loss the UFC shredded his contract. Pendergarst has gone 3-14 in MMA competition since that fateful night where he suffered the loss and the competition results included knockout losses to UFC veterans like Shane Carwin, Joey Beltran, Houston Alexander, and Razak Al-Hassan.
With his constant presence in MMA competitions, you can say he's still with the UFC in spirit but not with a contract.
16. Kit Cope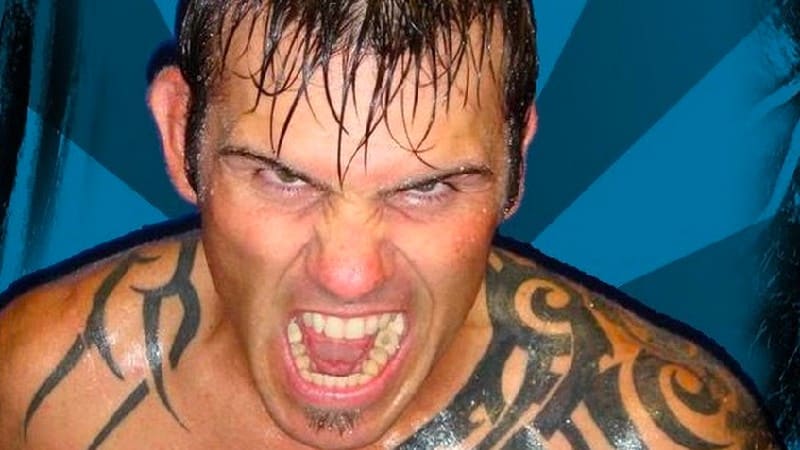 Despite being a well-decorated kickboxer, Cope's general lack of grappling skills made him an easy target in the MMA competition with which his overall record currently stands at 6-7, with six of these losses coming by submission. During his lone UFC appearance, his opponent was TUF 1 finalist, Kenny Florian, and inevitably fell prey to a rear-naked choke, leading to his loss in the UFC fight.
After his brief UFC appearance, Cope challenged Rob McCullough for the WEC's vacant lightweight title, with which he tapped out due to punches in the first round. Later, he tested positive for steroids, leading to his disqualification from the fight.
15. Sean Gannon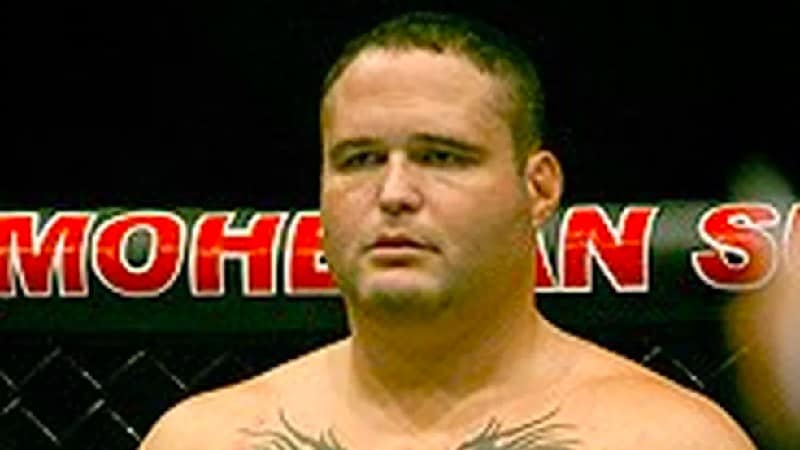 Kimbo Slice was picking up viral YouTube fame as a bare-knuckle brawler in Miami in 2005, however, he was beaten by a white guy. Obviously, UFC decided to sign the white guy who beat Kimbo Slice that one time which was a fiery rare misstep for the UFC talent scouts. During Sean Gannon's first fight, he was paired against veteran heavyweight Branden Lee Hinkle.
Hinkle won by first-round TKO, beating the tar out of the inexperienced Boston police officer and ending his MMA career. Four years later, Kimbo was signed by UFC, a move they should have taken in the first place.
14. Aaron Brink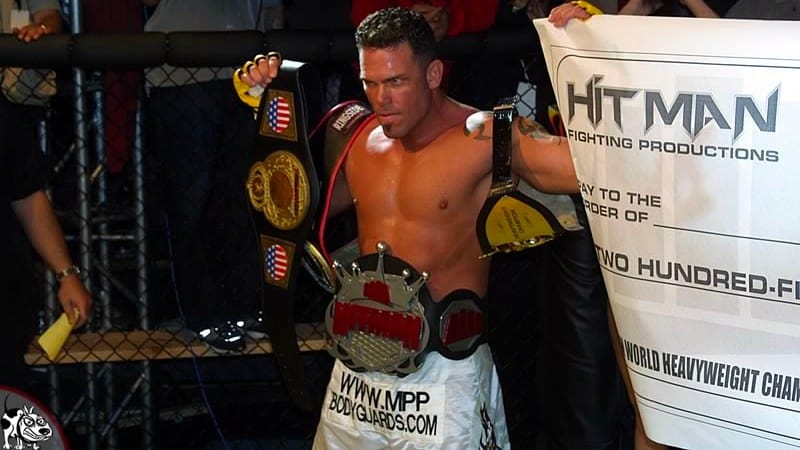 Prior to his involvement in the porn game, and later the crystal meth game, Aaron Brink was a promising young heavyweight who had done fairly well in MMA tournaments on the West Coast.
During his debut fight in the UFC 28, he was paired with Andrew Arlovski who was also debuting his first UFC appearance and though Brink was very serious with the fight, Arlovski ended the fight with an arm bar (with minor help from the fence) which ended the fight under a minute.
Two months later, a tune-up match against a newbie, Rick Franklin, at an IFC event didn't go his way either which led to Aaron competing for small-time promotions permanently and the UFC never had him back. His subsequent MMA career showed that it's impossible to juggle two careers at a time and still remain a drug addict.
13. Chris Condo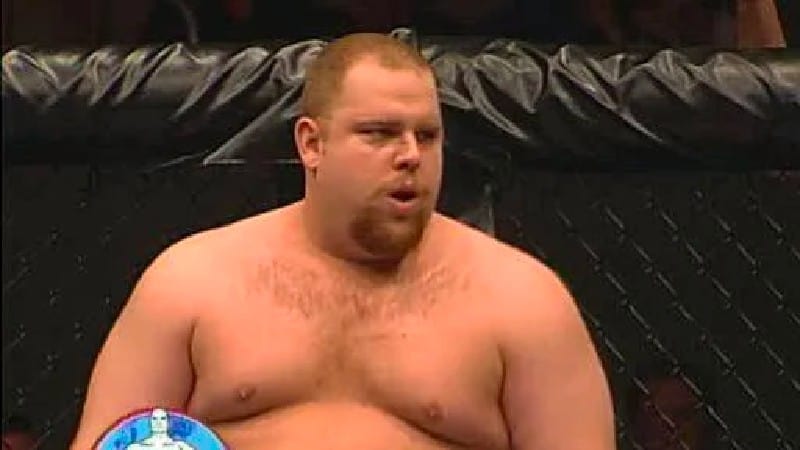 If we're to be completely honest, I don't know anything about Chris Condo. I don't know or have any information about where he came from and I do not know or have any information on what became of him after his brief appearance in the UFC. A lot of people think he was a spectator who was asked to replace a fighter who had dropped out at the last minute, maybe they are right.
When Condo faced Ron Waterman at UFC 20, he was in a total mess as Waterman TKO'd him in just 28 seconds. This fight was one of the ugliest fights to the extent that videos from the fight have totally disappeared from the internet. This was the last time I ever saw Chris Condo in the Octagon and he never fought again as he presently lives a mysterious life.
12. Yoji Anjo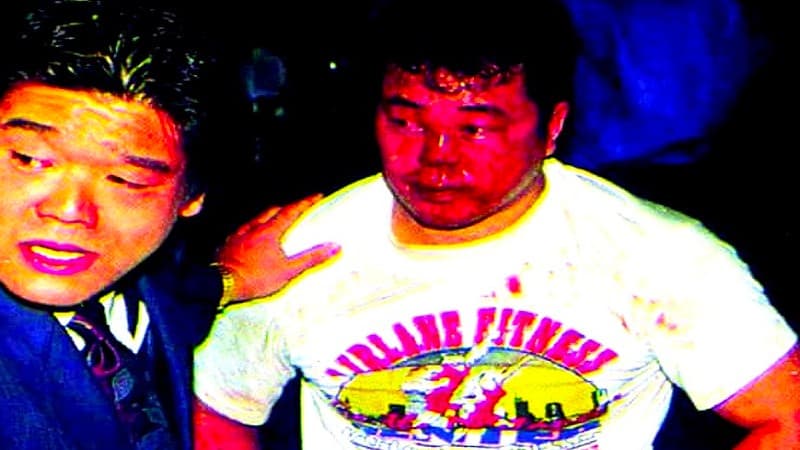 Yoji Anjo's first appearance was at UFC Ultimate Japan 1 which happened on the 21st of December 1997. His final appearance was at UFC 29 which was three years later, on the 16th of December 2000. The Ultimate Japan 1 heavyweight tournament was a four-man heavyweight tournament that featured two Japanese professional wrestlers who entered as a publicity stunt for their Kingdom Pro Wrestling league.
One of these fighters was Kazuahi Sakuraba, who was a last-minute injury replacement who managed to win the tournament and went on to prosper as an MMA megastar in Japan. The other fighter was Yoji Anjo whose fight career couldn't have turned out more differently. After losing to American fan-favorite Tank Abbott, Anjo was booked on two subsequent Japanese UFC cards due to no other reasons than his nationality.
When Anjo faced the middleweight newbies, Anjo was choked out by Murillo Bustamante at UFC 25: Ultimate Japan 3 and was also TKO'd by Matt Lindland at UFC 29. Yoji Anjo retired from MMA competitions with an overall record of 0-5-1.
11. Greg "Ranger" Scott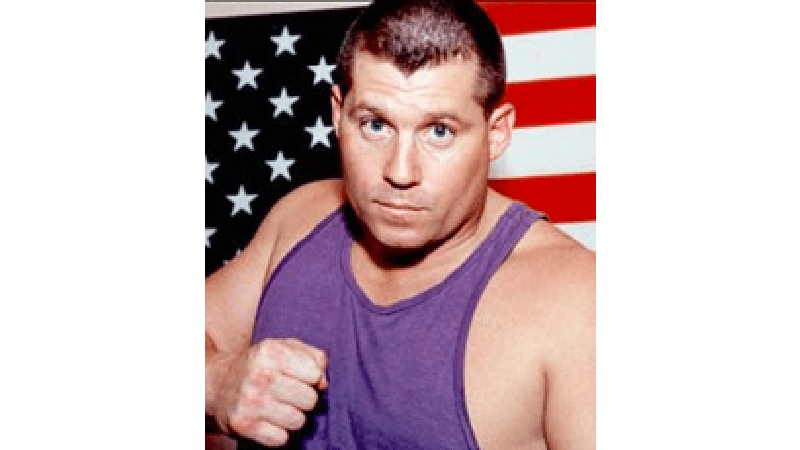 Greg made this list because his entire MMA career didn't last more than 17 seconds and his career teaches us so much. For instance, one of the lessons learned is that being 249 pounds doesn't necessarily make you a heavyweight because sometimes it just indicates that you need to reduce your carb intake. In addition, another lesson learned is that the Octagon isn't a place to test out the new martial arts systems that you made up in your garage.
Greg Scott debuted at the UFC 15, where he debuted his own ranger intensive program ("RIP rules and all other styles Rest In Peace") against the nightmare-inducing Mark Kerr, who was a true heavyweight in every sense of the word. After Scoot goosed out a few unprofessional jabs to demonstrate how unqualified he was, Kerr launched an Overeem-Esque knee straight up the middle, knocking out Scott. Kerr almost beat Scott to death.
10. Tony Halme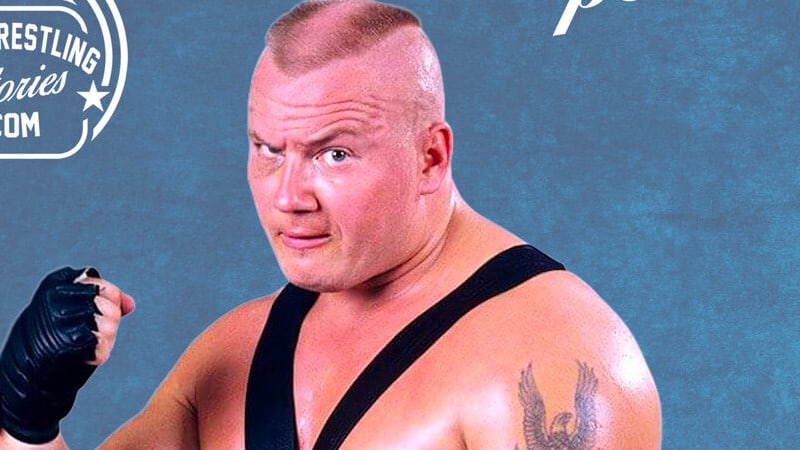 Tony Halme already had a proven history of failure in MMA prior to when he made it to the UFC as he had racked up an 0-3 record for Japan's RINGS promotion. When Tony entered UFC 13, he met the Natural in the semi-finals of the four-man heavyweight tournament which happened to be Couture's MMA debut. Halme opened the bout by running directly into a double-leg takedown with Couture easily placing Halme on the mat, back flat, and then finishing him with a choke all within the first 56 seconds.
This fight was the last MMA attempt for Halme. However, he went on to win a seat in Finland's parliament for the ultra-right-wing True Finns party before he got consumed by drug-and-alcohol-fueled insanity and committed suicide in January 2010.
9. Reza Nasri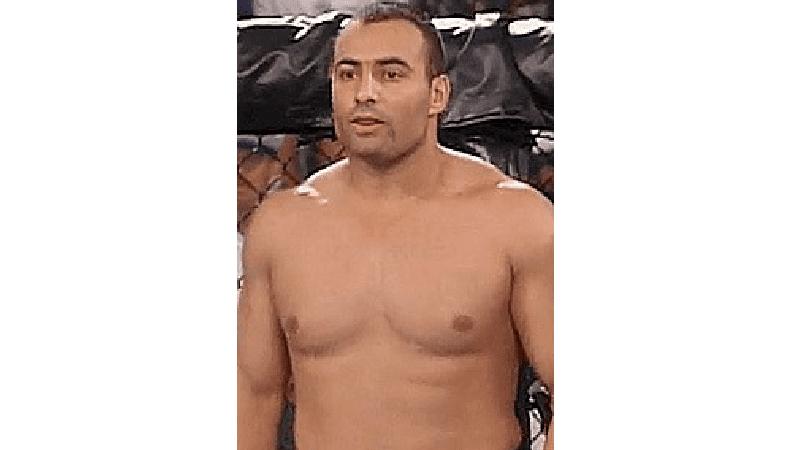 Nasri made his debut in the Octagon with a Greco-Roman wrestling background, however, it wasn't clear if he was involved in any striking training before joining the eight-man tournament at UFC 11. It also seemed like he almost certainly hadn't taken any jiu-jitsu lessons due to the way he completely stopped fighting after Johnston put him on his back. During this fight, Nasri was beaten by Johnston in under 30 seconds, trampling the budding reputation of the Iranian MMA.
While Johnston had Nasri beaten by pinning him back down and unleashing a torrent of head-butts and punches on him, Nasri gave up the fight which ended his UFC career as swiftly as it began.
8. Moti Horenstein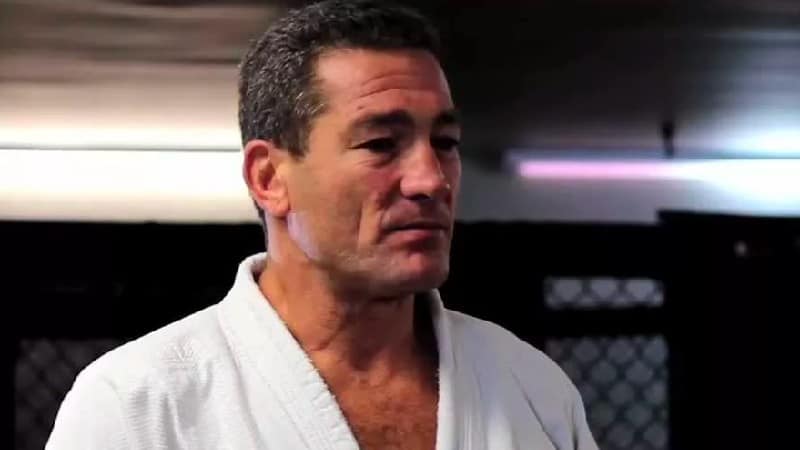 Moti had a background in karate, kickboxing, and krav maga which made it sure that he wasn't looking to roll around the mat with anybody. His game plan was to unleash the kind of vicious kicks that would later get him a Guinness World Record in baseball-bat-breaking recognition. Although Moti seemed like he was ready for the journey, unfortunately, Moti's luck in drawing opponents was terrible. 
Moti made his debut in the quarterfinals of UFC 10's open-weight tournament where he was to fight the former NCAA Division I wrestling champion, Mark Coleman. Coleman beat Moti and unleashed his trademark ground-and-pound move until Moti tapped out from strikes at the 2:43 time mark.
Moti gave it another shot by entering UFC 14's four-man heavyweight tournament however he was TKO'd in 2:22 and never showed up on the UFC again.
7. Paul Herrera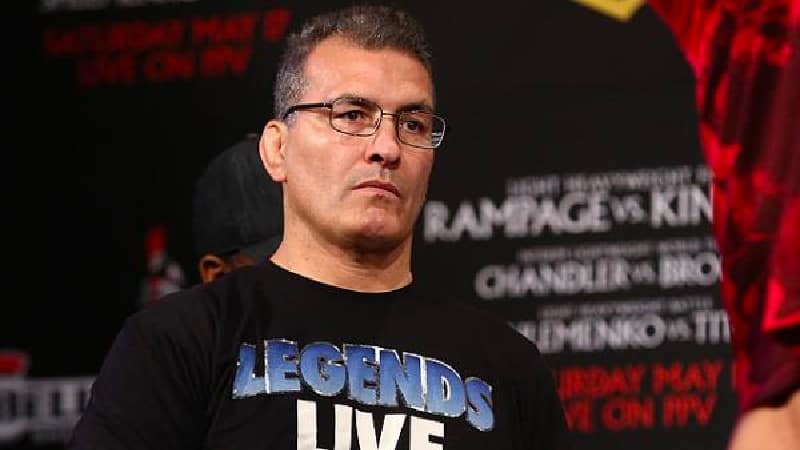 Paul made his debut sole appearance in UFC 8 with a fight with Gary Goodridge which happened on the 16th of February, 1996. This fight happened to be one of the fastest fights to have ended in under 25 seconds, ending Paul's UFC career right on the spot. Gary had Paul pinned back down, and followed up with a series of punches which led to him being TKO'd on the spot.
6. John Matua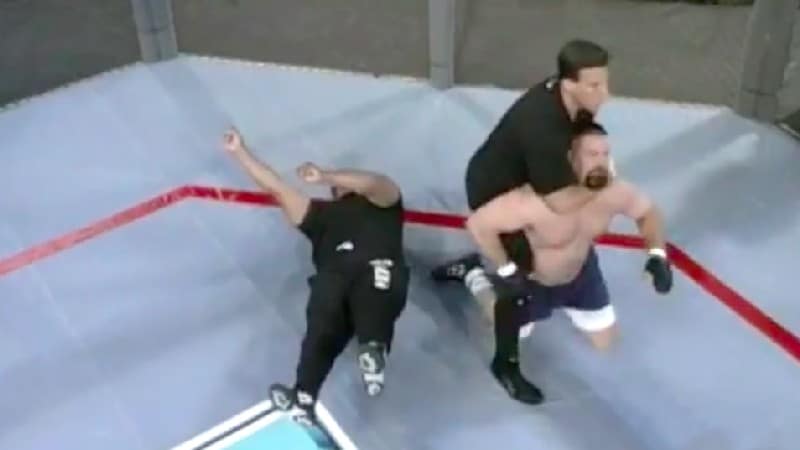 John Matua seemed like a beast and was announced as the fighter who studies the "brutal Hawaiian art of bone-breaking. However, his UFC debut, which seemed to be his first and last UFC fight, ended faster than anyone could have imagined with his previous reputation. He debuted in the UFC 6 which happened on the 14th of July, 1995, and was beaten by David Tank Abbott in under 2 minutes.
John was such a disappointment during his debut that he was never to be seen participating in another UFC fight in the coming years. His debut fight was the end of his career.
5.  Jon Hess
John Hess's UFC 5 fight is the exact reason why he's featured on this list. Hess decided to pursue an MMA career after seeing UFC 4 and assuming that he could beat Royce Graycie "very easily". However, when he got in the Octagon, he started flailing around like a spaz, and it wasn't clear if he'd ever studied the real martial art or if he just jumped into the Octagon with his silly assumption in his head.
Despite his size advantage against his opponent, Andy Anderson Hess resulted in blatant eye-gouging to get out of trouble which led to him being fined $2000 by the UFC for his fouls and he was never allowed back in the competition.
4. Joe Son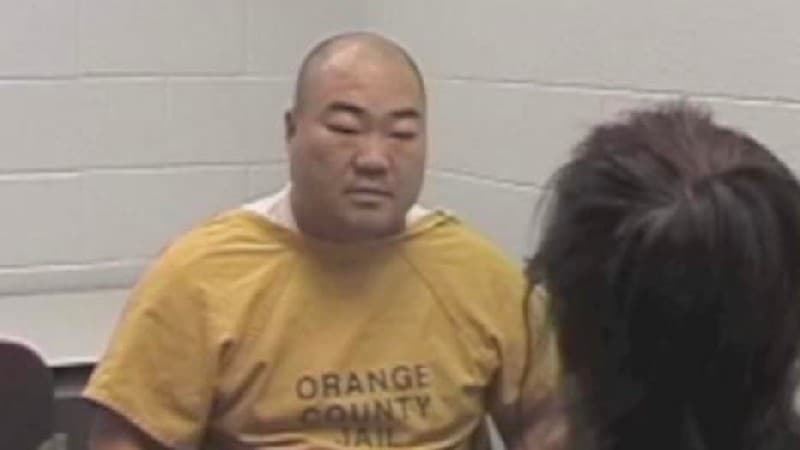 Joe Son may considerably be the worst fighter to ever compete in the UFC due to his previous history of kidnapping and gang-raping a woman on Christmas Eve 1990. Joe Son also hinted at this happening in his UFC 4 promo in which he threatened to show us "the spirit of the Lord Jesus Christ tonight" however, nobody read the meaning of this statement until his crime caught up with him in 2008.
Keith Hackney was paired to fight Joe Son during his debut which led to Son tapping out fur to a choke caused by repeated kicks aimed at his balls. This led to the end of his UFC campaign. Joe Son was later convicted for his earlier crime and sentenced to life in prison where he also promptly killed his cellmate who was a fellow sex offender.
3. Emmanuel Yarborough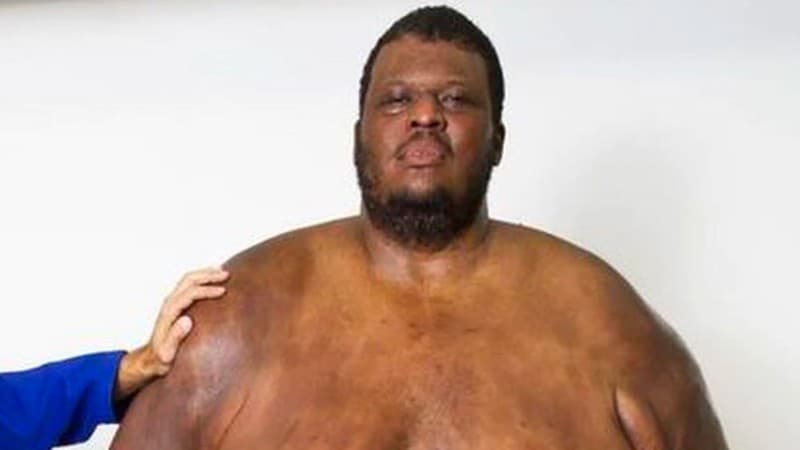 Manny Yarborough's fight proved that weighing 416 pounds wasn't an added advantage while fighting in the UFC, especially if you have zero practical combat training outside of shoving other fat guys and you can barely get off the floor without assistance. During his fight with Keith Hackney, Hackney landed a Hail Mary palm strike which led to Manny tumbling to the mat and nearly swallowing Hackney up in his massive gravitational pull which destroyed the octagon.
After a re-start, Hackney pot-shotted Manny until the big sumo was knocked down again. Hackney followed with a series of punches until the referee intervened. After this fight, Yarborough easing invited back to the UFC ever again.
2. Fred Ettish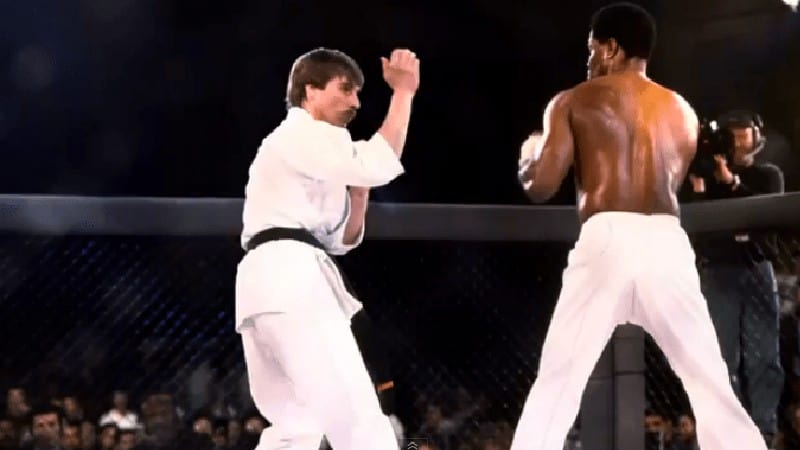 Fred Ettish's appearance in the UFC was an intentional one as the fighter was set to challenge himself by appearing in the UFC 2. During his debut, he was brought on to fight Johnny Rhodes Rhodes practically destroyed him.
1. Art Jimmerson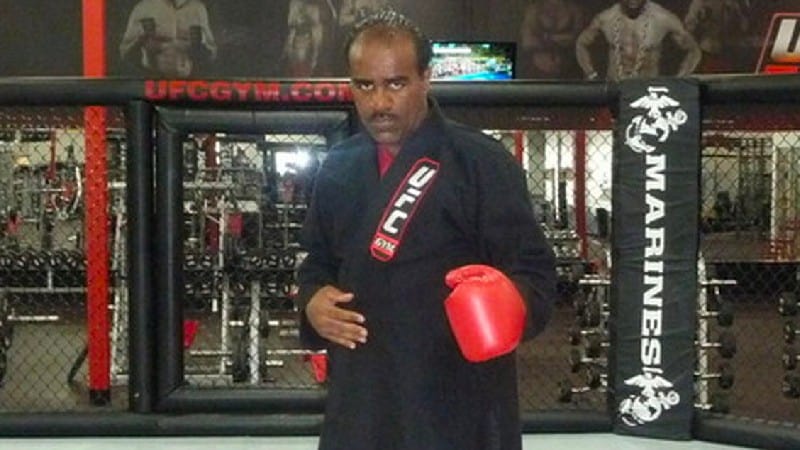 Before anybody even understood what the UFC was, it was obvious that Jimmerson didn't belong there as he branded himself as a one-gloved boxer. During his UFC fight appearance, Jimmerson was unable to land a single punch with either hand before he was taken down by Royce Gracie and also tapped out before Gracie could even sink a submission hold.