We live in the era of apps and if you're not using them for training you're wasting an amazing source of tools for your own development. In this pool, you can find from timers specifically designed for Martial Arts to complex platforms developed to cut the distance between coaches and athletes. My Strength Book is one of the latter.
My Strength Book, also known as the "training app", is the only digital training platform available explicitly designed for strength, physique, and nutrition coaching. The founder, Mike MacDonald, competed in powerlifting for over a decade and pursued a way of tracking and analyzing the data needed for improvement. He created the app in 2016 for this purpose.
After a while, he realized that strength, physique, and nutrition coaches were struggling to scale their business effectively and profitably. Therefore, they shifted their focus and created PUSH and PULL, a complementary pair of digital products designed for approaching instructors and athletes through My Strength Book.
Sweet Science of Fighting is a website created by James de Lacey, a Kiwi athlete who holds a master of sports and exercise science from Auckland University. The idea behind the project was to use scientific facts to guide training programs. It sounds obvious, but the truth is that there are many myths guiding athletes around the world. For some people, science is like a whole world apart from planet Earth and it's essential to get them closer to true knowledge for the development of sports.
James created many programs and courses. He also hosts a podcast about the subject with more than 50 episodes available. Through a multiplatform approach, he found his way to My Strength Book, where he created programs that can be followed by athletes everywhere.
In this review, we will talk about My Strength Book app and the Sweet Science of Fighting subscription. I have personally tested the programs and the app features for two months to be able to write about them. With more than 16 years of experience in the Martial Arts world, training Muay Thai, BJJ, Wrestling, and MMA, I can tell you if this is worth it or not. Keep reading and you will be able to make a decision by the end of this article.
Is My Strength Book a Martial Arts App? How does it work?
Going straight to the point: no. But, truth be told, it doesn't need to be specifically designed for Martial arts to be efficient if it can work as a connection between you and the specific knowledge.
The first step when you start the app is to make a profile. You can choose the measurement system, which is a great feature in my opinion. It's really annoying when you are used to meters and kilograms and the app features limit your choices to feet and pounds. I can only imagine this is also an issue in the opposite direction.
You can upload a picture, fill in a couple of information about yourself, and create a basic exercise library based on 1RM (one repetition maximum, which is the maximum amount of weight you can lift for one repetition of a given exercise).
"Why 1RM?" you might ask yourself. Well, there is a very consolidated knowledge about the percentage of your 1RM and the number of repetitions you must combine for getting better results in terms of hypertrophy, endurance, or strength. Sounds great, right? But that was my first disappointment with the app.
When I saw they asked me that, I got really excited about it. Simply because I imagined that would unlock fantastic features for both professionals and beginners. You could, for instance, just fill a "goal field" telling the app if you're aiming for hypertrophy, endurance, strength, or burning weight, or you could focus on body parts, say leg hypertrophy combined with burning belly fat or any other combination you can possibly imagine. This would really change the game! But no.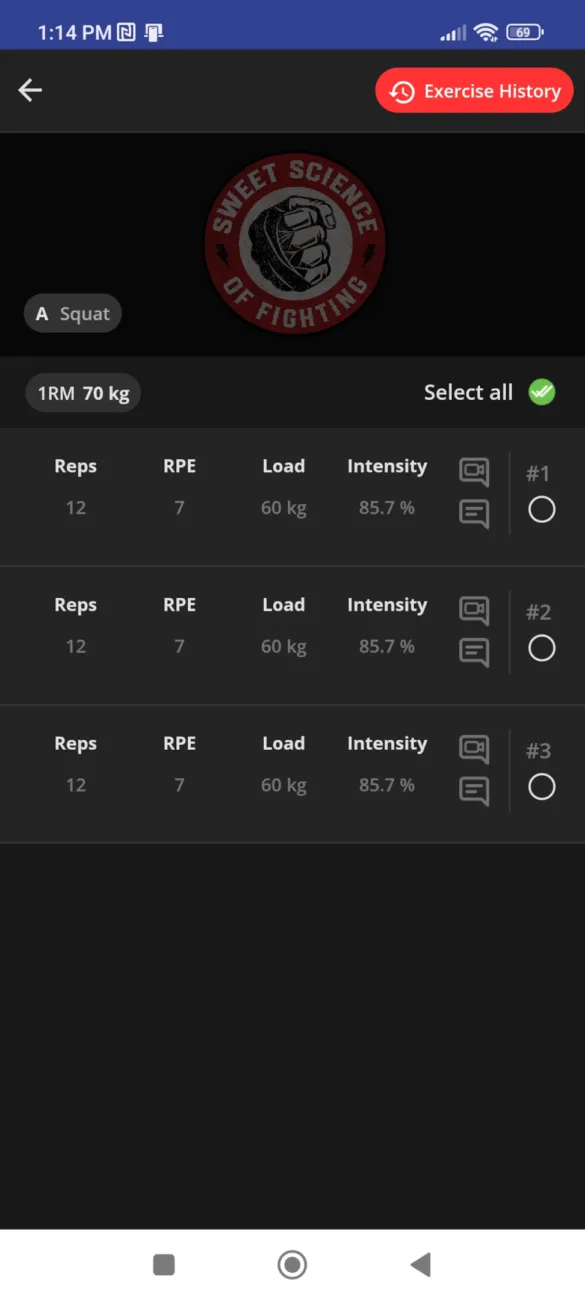 My Strength Book is mainly manual and it will inform you the percentage of the 1RM you've been lifting for each of the logged exercises, but that's all. This is not useless, but it's simple math. You can do that by yourself. I know: I would rather have some app doing it for me and this is something. But it's a bummer going from the outstanding possibilities I thought when I opened the app to only this simple calculation.
Using these features, you can create yourself an exercise program and control it as needed. However, many apps out there do similar things. What's new here is that you can subscribe to plans created by professional coaches anywhere in the world.
I tested the Sweet Science of Fighting plan, which has a monthly cost of $37 (17% off on an annual plan). There are many others, not only for fighters but for a bunch of other kinds of athletes.
Pros and Cons of My Strength Book
If I had to sum up my first impressions of My Strength Book, I would say it has the potential of being one of the best martial arts apps around. Even if not exclusively about Martial Arts, it's very useful for the community.
When I was training in Thailand, the fact that I knew so much more about gym workouts than many of my training partners stunned me. I mean, these guys were legends in the professional Muay Thai scene. Some had more than 200 fights, a long and almost perfect career and they didn't know enough about it.
The traditional training in Thailand followed by the biggest part of the Muay Thai community is pretty much the same as decades ago. They value tradition and this is actually understandable. No wonder they have been dominating the sport for such a long time. But a fact that remains true is that Muay Thai is one of the sports where retirement happens too soon and one of the reasons is the high injury rate.
An app such as My Strength Book is more useful for people who have consistent knowledge about working out. I can guarantee that many of those professional fighters wouldn't know what to do with the "intensity" information based on 1RM. Therefore, the fact that they inform the percentage is a pro, but we need to register it also as a con for being only that when it could be so much more.
For those who need a hand, this chart by Storm Fitness Academy sums up pretty well what you need to know for using 1RM information:
The app also allows you to upload pictures of yourself to analyze your own development. Sometimes we lose track of how our bodies are changing and this is a great feature and also a motivational factor. You can also log your daily body weight and all these can be followed through graphs on the stats session.
The app has a nutrition log too and you can use a planner to develop a diet. Unfortunately, this is probably the most limited feature of My Strength Book. When you compare it to specialized apps, it becomes useless. For instance, My Fitness Pal is one of the most spread nutrition apps. You can find pretty much every kind of food and drink in the app, sometimes even the specific brand you're consuming.
My Strength Book has only a field to add how much protein, carbs, fat, and fiber you're consuming daily. The biggest issue here is precision. Do you know the exact macronutrient composition of a rump steak? Neither do I. On the brightside, the app can be synchronized with Google Fit and all this information will be added automatically.
A great feature My Strength Book has is the "readiness" log. It presents questions about your mental and physical state that allows you to adapt your training accordingly. There are 5 questions that must be graded from 1 to 5:
How sore are you?
How stressed are you?
How is your energy level?
How is your mood?
How you sleep? (badly written, I know… but you got it)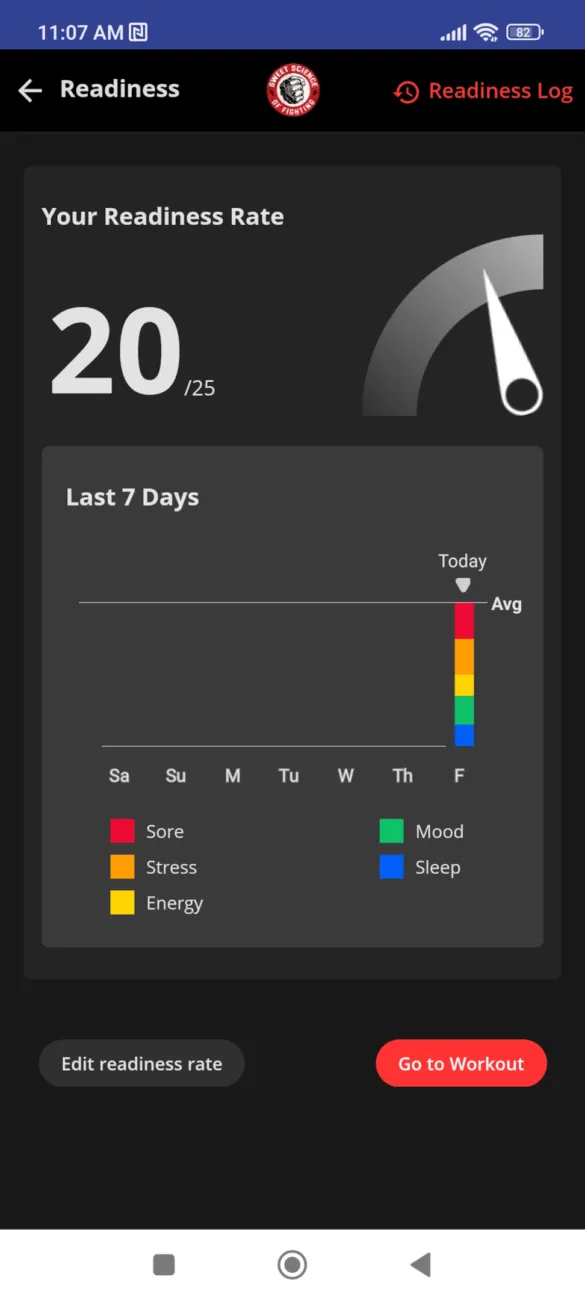 After answering each question, it presents you a graph with your "readiness rate" for the last 7 days. This is pretty interesting because you can change the days you do each kind of training based on your results. The readiness state is also shown on your stats page. You could relate that to the volume per muscle group graph that is presented on the very same page and this would also be a great feature. Well, "would" because it looks like there's a bug in the app. My "volume per muscle group" image has never been updated, which is sad because it would be a useful and very interesting feature too.
Although there's an exercise library, I must say too that it's relatively limited. Many exercises, even some classic ones, are not available in the library. Again, compared to a specialized workout log app, My Strength Book has much to work on. Some exercises have tutorial videos, which is a great feature.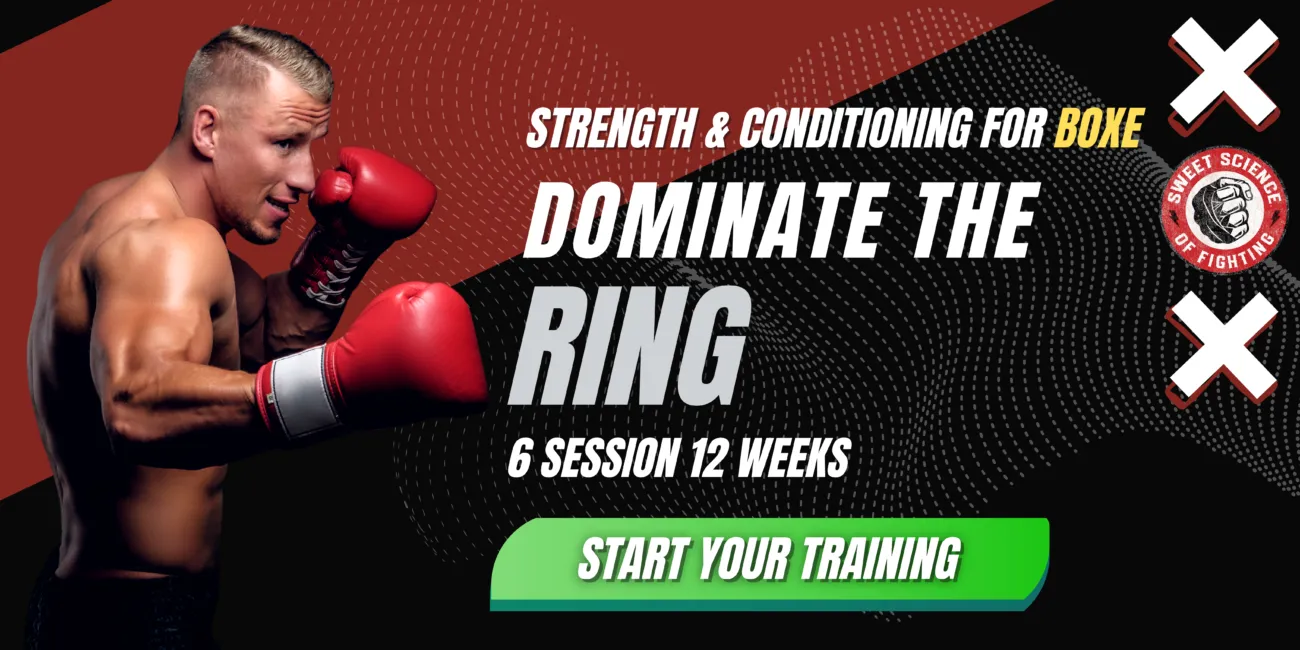 I found it interesting too that they allow you to fill in a field for the RPE scale. RPE is the Borg rating of perceived exertion or simply the rate of perceived exertion. It helps you to track your development because you can keep yourself always next to your own limit.
In a nutshell, My Strength Book has amazing potential, but it fails to keep up with specialized apps. However, the app has been constantly updated and it's fair enough to expect such a comprehensive app to take some time to make it.
Pros and Cons list
Comprehensive app
Very friendly interface
RPE field
Percentage of 1RM calculated for each exercise
Connects coaches to athletes everywhere
Can be synchronized with Google Fit
It struggles to keep up with specialized apps
It should do more with the 1RM info
Some features are not working possibly due to bugs.
Nutrition is a key factor for any athlete and My Fitness Pal is a great tool for controlling your diet. There might come a time when you don't need it anymore, but, currently, My Strength Book is very limited on that.
My Strength Book has no built-in timer, which is an essential tool for Martial Arts training. I personally tested many apps for that and I recommend Boxing Round Interval Timer. It's efficient, light, and free (there are some ads, but they are not annoying – they are presented only when you finish a session).
For all other needs, I recommend My Strength Book with a subscription to Sweet Science of Fighting.
Sweet Science of Fighting
Sweet Science of Fighting trainer, James de Lacey, knows what he's doing. I'm not saying this only based on his CV, but on the training programs and the fact that he surrounded himself with a great team of specialists such as Dr. Seth Lenetsky, Dr. Chris Kirk, Steve Pipe, and others. Nobody knows everything and the ability to gather the right team must also be valued.
The program library developed by this team is split into styles. There is a specific group for grappling, striking, MMA, and an "uncategorized", which is actually a weightlifting category.
In the grappling session, you can follow the "Farm Boy Strong For Grapplers", "Off-Season Wrestling Strength & Conditioning", "8-Week Olympic Judo Strength & Conditioning", "3-Week Judo Strength & Conditioning", "Grappler 365 – General Work Capacity", "Jacked Grappler", and "Dominate The Mats", which is available for beginners, professionals, and any level in between these classes.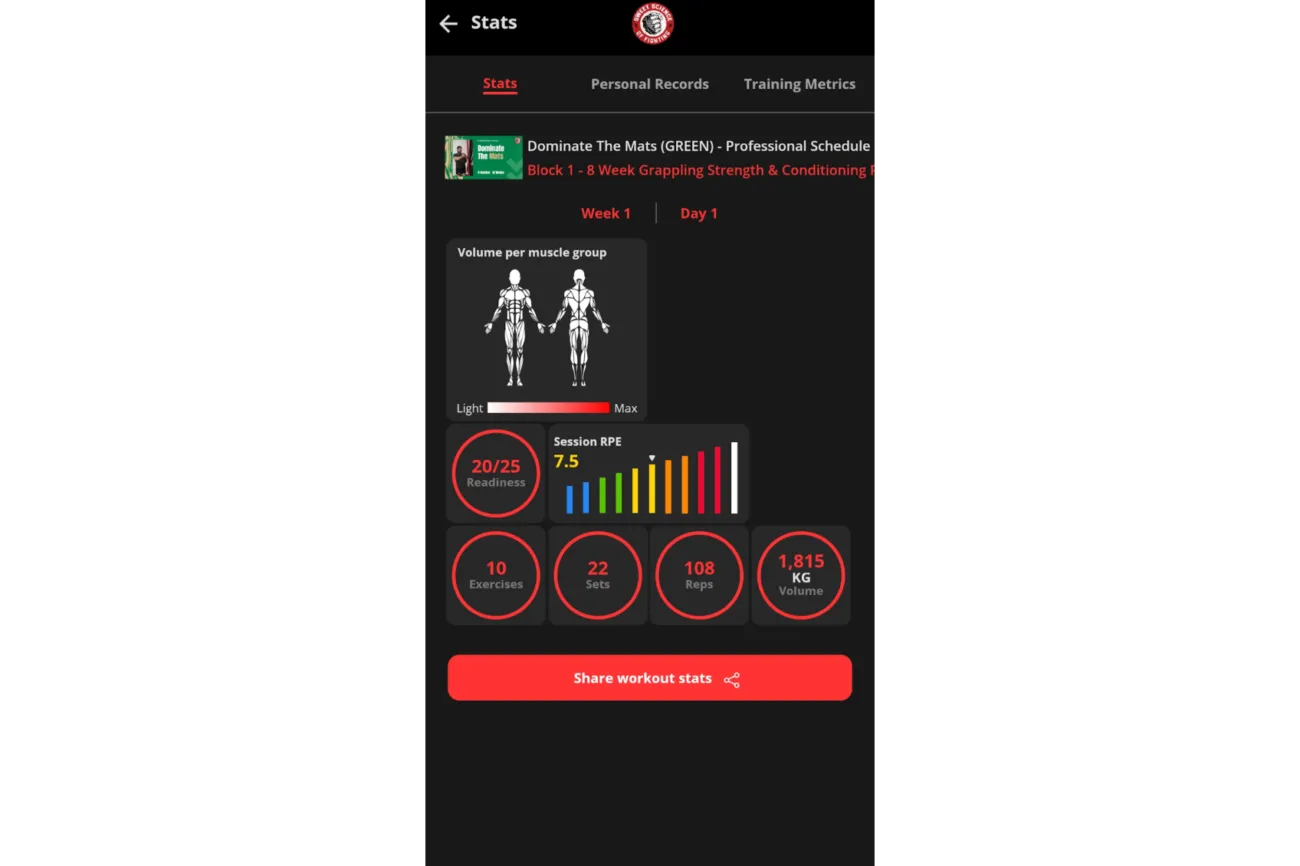 In the Striking session, there is a "Striking 365 – General Work Capacity" with 5 different blocks depending on how hard you wanna push yourself, and a "Dominate the Ring" for every level.
In the MMA session, you can find the "Dominate the Cage" category with different exercises for every level.
Finally, the uncategorized session presents a weightlifting program developed for explosive power, which can be pretty useful for fighters as well.
I personally tested the following categories: Dominate the Ring, Dominate the Mats, and Dominate the Cage, both the most basic level and the professional one for each of them.
All exercises are well-explained and there are notes that might help you to find alternatives if you don't have access to the necessary gear. Short YouTube videos make it even easier to understand what should be done.
As a Muay Thai fighter, I found even the professional level kind of easy. But this is not a weakness. First, it becomes much harder if you're using them to complement your camp. I'm not in a camp right now, so it's understandable it's not that challenging. Second because you can adapt the training according to your needs. It's possible to add exercises whenever you feel like it.
The beginner's programs are very good. They are comprehensive and they really consider the specific needs of whichever style the athlete is into.
Another strong point of these training programs is that even the hardest ones alternate between hard muscular and aerobic or light muscular days. This is important to guarantee proper muscle regeneration.
The training programs are not all Sweet Science of Fighting has to offer though. The is also a very good pdf library with information on nutrition for fighters, supplementation, and other useful subjects.
Besides that, there are also courses that contemplate many important aspects of fighting, such as weight cutting and conditioning. The courses are based on scientific facts and the references are all present, which helps to understand how each training will be useful for you and builds confidence.
Verdict
We can't deny that neither My Strength Book nor Sweet Science of Fighting is perfect. However, there is a huge potential on them both isolated and as complementary tools. If you think about it, the subscription is not expensive. Gathering the knowledge behind conditioning for Martial Arts requires more than experience. Time is essential and proper research skills are very important too. When you add this to the scale, the subscription it's actually quite cheap.
If My Strength Book fixes its weak points, it might become the ultimate training app for beginners and professionals.