Professional boxing is sanctioned boxing according to the specific rule set where you can defeat your opponent using legal techniques. Depending on the contract, the two fighters get prize money that is later divided between them.
Championship fights and other bouts are supervised by a sanctioning body, which gives belts, takes care of judges and referees, and establishes rules. Unlike in amateur matches, there is no headgear.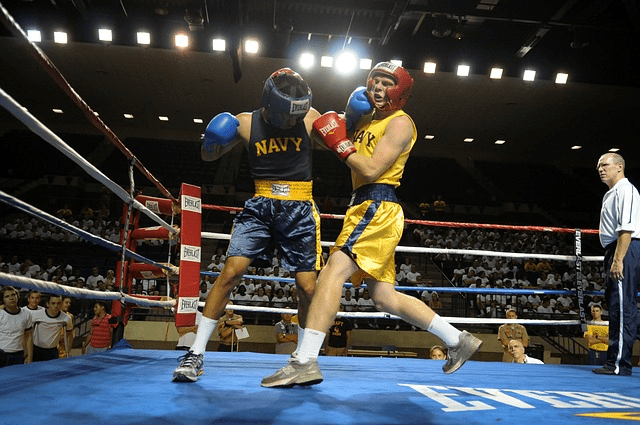 Professional Boxing Rounds
Rounds in a pro boxing match are three minutes long, and the match mostly lasts four to twelve rounds (preferably title fights), depending on the bout's significance.
What Is A Boxing Round?
It is the period where two fighters compete against each other actively, without a break (breaks are allowed in exceptional circumstances like low blow).
How Long Is A Round In Boxing?
This depends on the fighters' gender. For females, fight rounds last two minutes, while in male matches, the round is three minutes long.
How Much Is Time There Between Rounds?
The breaks between the rounds last one minute, barring exceptional circumstances (for example, when the ringside doctor inspects the cut).
15 Rounds Boxing
In the early stages of the sport, professional boxing bouts lasted for 15 rounds. It was very exhausting for the fighters, and sometimes fighters threw punches underwater in their fights' final stages.
Why Are There No More 15-round Boxing Fights?
Some studies showed (for example, Molinaro, "Remembering Davey Moore", 2005) that the brain gets more vulnerable to permanent damage after round 12. Plus, the more significant number of rounds increases the risk of dehydration and exhaustion.
How Do You Win A Round In Boxing?
You can win the round with a score of 10-9, 10-8 (if a fighter completely dominates, no need for a knockdown), or even 10-7 (when the same fighter gets knocked down twice in the same round).
How Many Rounds In Boxing In 1970?
Boxing was the most popular sport back then, and it was the era of history-making rivalries and dominating champions (at least six champs were at the top of the division for a long time).
Also, boxing in the 1970s is the era of the all-time greatest Heavyweights in the world (Frazier, Ali, Foreman, Bonavena, Spinks, Le Doux…).
When Did Fights Go From 15 To 12 rounds?
The World Boxing Association reduced the last of championship bouts to twelve rounds on October 19, 1987.
Scoring: How to Score a Professional Boxing Match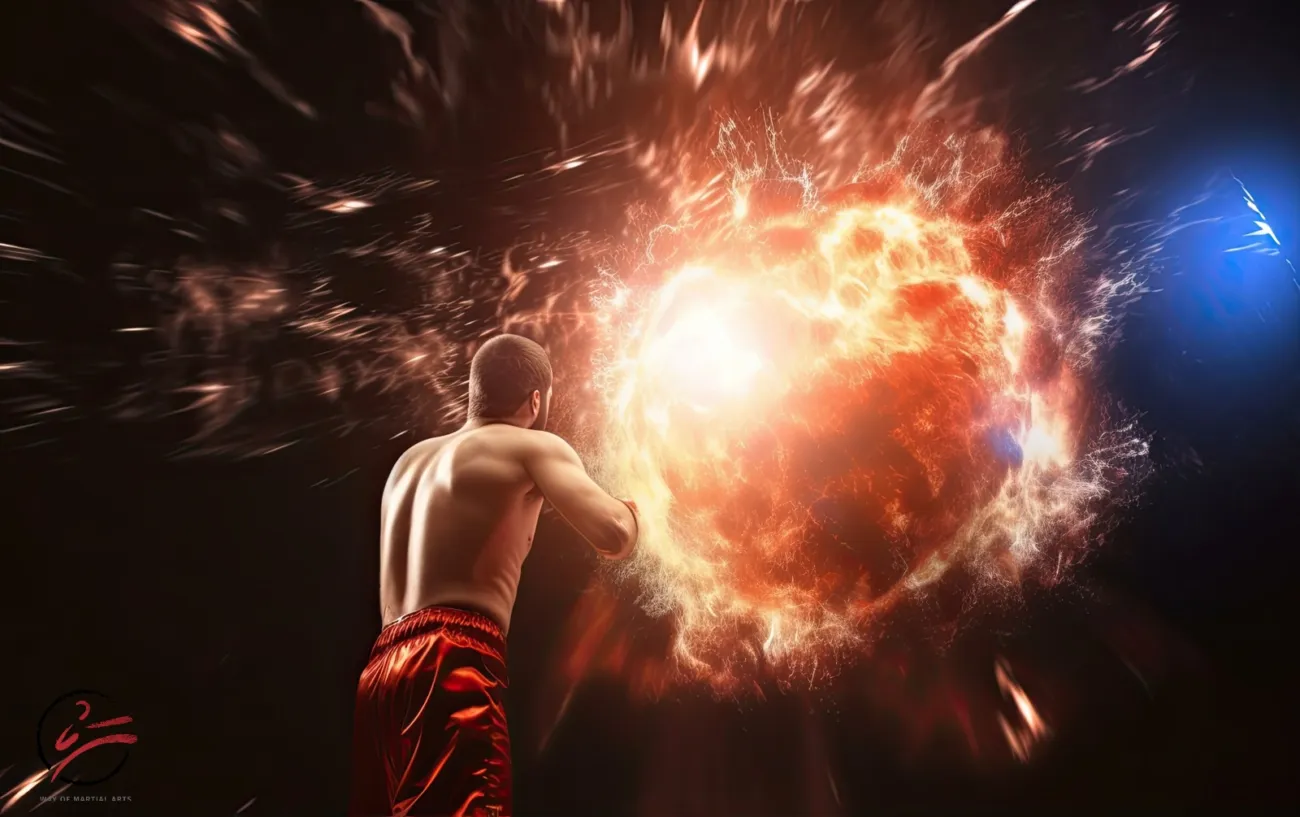 What Exactly Are The Judges Looking For?
The judges' score is based on four criteria – practical aggression, defense, ring generalship, and hard and clean punches. The paragraphs below describe how exactly three ringside judges score the bout.
Effective Aggression
The fighter might throw tons of punches, force his opponent to backpedal and stay on the ropes. Yet, an extremely aggressive approach means nothing when punches don't hit their target.
The three judges are looking for "effectiveness" in punches. They score if a fighter lands accurate and precise punches; misses don't count.
Defense
The ability to dodge, duck, weave, or move away from the line of the attack matters to three judges a lot. If the boxer avoids punches and shows better cardio throughout the fight, it will neutralize effective aggression, and the defensive fighter wins that round. Blocking punches is as evenly crucial as landing punches.
Ring Generalship
One fighter is going to control the action and play style. For example, keeping the center of the ring matters when the last two parameters are even. The fighter who makes the other person fight might leave a better impression on the three judges next to the ring.
Hard And Clean Punches
A "clean" punch lands without defense. This is a bit harder to notice, as sometimes fans describe loud noise as a "clean strike." It can be a hard punch, and it will matter to three judges when the number of hard blows is even. But you must make a difference between hard and clean in boxing scoring, it is difficult for an untrained eye.
How Many Points Is A Knockdown In Boxing?
When a fighter gets knocked down, he loses a point. It means the judge scores the round with 10-8, or 10-7, when the same fighter goes down twice in the same match period. NOTE: the ref cannot score a knockdown when you see a boxer slipping, it is a slip, not a KD, and the ref restarts the combat!
How The Ten (10) Point Must System (The "System") Works
The 10 point must system means the round winner gets 10 points, barring special situations (fouls or knockdowns). When fighter A shows better performance in the round, based on the four criteria above, he wins the round with a score of 10-9. When fighter A completely dominates fighter B, judges rule the round with a score of 10-8.
The boxing scoring system has 10-10 rounds, especially when the two warriors are very close. Yet, when a fighter gets knocked down, he loses the point. Two knockdown means you will lose two points (10-7 round).
Boxing Tournament Format
The competition in every weight class is run as a single-elimination tournament, meaning there are no repechage rounds or consolation matches. If a boxer is knocked out, loses via majority decision, or split decision, he'll be eliminated from the tournament.
What Is The Path To Becoming A Professional Boxer?
You must be ready to train at least 15-25 hours per week and dedicate the most significant part of your day to boxing. I know this sounds scary to you, but I will describe the potential pro-run, step-by-step.
Education Requirements
You don't need to be a rocket scientist to become the world championship winner, but you need a good coach and the power of will. The school doesn't matter, but fight IQ does – join a good dojo initially.
Years Of Experience
With every win, you will advance on the rankings, but you can't become a legend overnight. Work hard, listen to your coaches, grind daily, and never surrender.
Your experience matters, especially when you turn pro. For example, Galal Yafai used to be an Olympic champ, and he's still undefeated as a pro, thanks to his great level of amateur experience.
Job Growth Trend
Promote yourself on social media, record videos, and push your Twitter, Instagram, or TikTok. The world needs to hear your name.
One fight on YouTube means nothing because nowadays money is everything – fighters with a greater number of social media followers usually get better opponents and earn more money.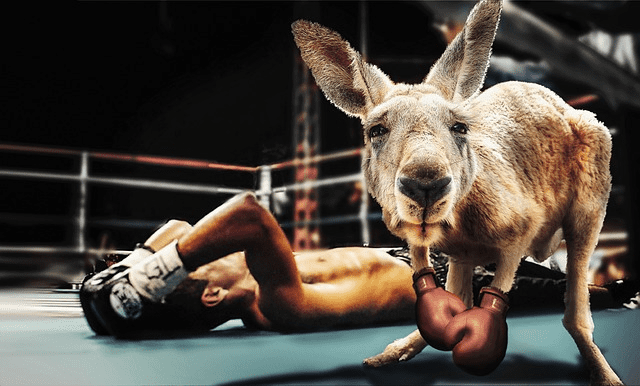 Olympic Professional Boxing
Olympic Games are the top achievement of the amateur boxing run. You will officially become a legend when you qualify for the Olympics or even win the championship by a point advantage or a stoppage!
Olympic Weight Categories
A total of 13 weight classes will be contested in the Olympic Games in Paris 2024.
Men
There are seven weight divisions for males:
Women
A total of six weight classes exists in female Olympic boxing match:
Qualifying For Olympic Boxing
The new qualification system has just been approved for Paris 2024. It is based on direct qualification through selected competitions, including the use of National Olympic Committee (NOC) regional multisport events as Olympic boxing qualification tournaments.
The list of competitions that might lead you to the list of chosen ones includes:
Pan-American Games – Santiago 2023;
European Games – Krakow 2023;
Pacific Games – Honiara 2023;
Asian Games – Hangzhou 2023;
ANOCA (Africa) multisport event to be confirmed.
There will be two more qualification tournaments in 2024 after the continental phase of qualifiers.
Boxing Rules At The Olympics
In the Olympic tournament, a judge scores CLEAN PUNCHES that land on the opponent's body or torso using the knuckle area of the fist. The match lasts for 3 three-minute rounds, with a one-minute break between them.
If one ring warrior gets knocked out, the referee immediately stops the contest and declares the winning fighter via KO.
Five judges score the bout based on precise strikes, fight domination, technical and tactical superiority (it matters when punches are landing flush), and competitiveness. Each judge scores each round individually. You can win via unanimous or majority decisions when the bout goes to judges' scorecards.
For example, if one judge gives all three rounds to one fighter and the other three judges disagree, the computer will eliminate his scorecard. Technically, it could mean that "a biased boxing judge" gets eliminated from the scoring system! In a pro bout, you cannot just "eliminate" the third judge, his scorecard matters too!
Scoring For Olympic Boxing 2016 And Onward
Starting in Rio 2016, the scoring system is done with the traditional 10-point system used in boxing. Five judges score every round, and a computer randomly selects three scorecards to count. A boxer can win via split dec, but draws can't happen as this is the elimination tournament.
Fouls
Headbutts, low blows, and hits under the belt will be sanctioned with point deductions. You mustn't kick, elbow, or knee your rival too. Also, when one fighter rejects to listen to the referee's orders during the fight, the ref might deduct a point, which will significantly affect the final decision.
Down And Out
When one boxer is knocked down and fails to beat the ref's mandatory count of ten, the fight ends via KO.
Rules For Olympic Boxers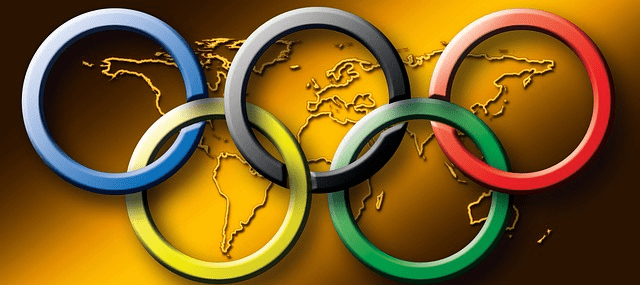 You've got one chance, there are no repechage or second chances. The losing fighter ends his Olympic tournament run.
Olympic Tournaments
Sixty-four competitors qualify per weight class, and then the knockout system comes to the fore. The winner advances into the round of 32, then the round of 16, etc., until he/she gets eliminated or wins the Olympic tournament.
Olympic Boxing Rules Closely Mirror Professional Boxing With A Few Exceptions
In Olympic boxing, the winner of the round gets ten points, while the other fighter earns nine or fewer, similar to the pro circuit.
In professional bouts, punches landed, clean affective punches, and ring generalship matter, but it is subjective scoring.
There is no majority draw or split decision draw in the Olympics because at least three judges will score in favor of one ring warrior. There are no even rounds. Yet, split or unanimous decision victory often happens in final scores.
In the pro circuit, fights last four to 12 rounds, depending on the combat. The Olympic battles are only three rounds. Fighters don't wear protective headgear in the Olympic tournament anymore.
There are five judges here, while three of them score a pro tournament. You can't eliminate the scorecard of one judge in a professional battle.
Injury Risk In Professional Boxing
Professional boxing is dangerous, as it leaves severe trauma to the head. More than 90% of landing shots animate the head, which leaves a lot of consequences at a later age.
Professional vs. Amateur Boxing
Many core rules remain the same, but four aspects make a critical difference between the two.
Skill Differences
Beginners to experienced boxers might participate in amateur combats—professional bouts and for experienced fighters only.
Gear Differences
Mouthpieces, gloves, and no foul protector are mandatory in both styles, but fighters must wear headgear in the amateur circuits.
Scoring Differences
Judges focus on the number of hits landed, which is generally computer-counted in amateur bouts. In professional battles, the ten-point system is everything.
Compensation Differences
Amateur fighters don't get paid for their participation in the tournaments. In pro waters, there is a fight purse, sponsorship cut, participation money…
If you've appreciated the gripping journey into professional boxing's rise and fall of 15-round fights, don't miss out on our ultimate analysis of the Best Boxing Gloves; learn from a professional coach who tested gloves from cheap beginner ones to legend-worthy items, and uncover the essential tools you'll need on your own martial arts path.
Professional Boxing Frequently Asked Questions
 How much do professional boxers make?
It depends on the level and popularity, but the most famous ones earn millions. Boxers are paid very well!
How long is the boxing round?
The boxing round lasts 3 minutes, but there are exceptions for youth boxers and females.
Are all boxing rounds 3 minutes?
No. Female senior rounds last for two minutes, while youth rounds last from one to three minutes, depending on the fighter's age and skill set.
What is a 10 count in boxing?
When a boxer is knocked down, the ref counts over him, and he must get up and rise back to his feet, unaided, before the ref says ten or else the fighter deemed to have been knocked out.
How do boxers get points deducted?
Some major fouls like headbutts or low blows lead to instant point deduction, but failing to obey ref's orders or hitting after the bell could also lead to losing points.