If you want to become good at MMA, you need to have a proper diet plan. But a good diet plan usually cost a lot of money. We have all been there, and we have learned that you don't need so much money as you would think for a proper diet plan, just read our article to find out more.
Why proper diet is essential for MMA fighters
MMA requires a much higher level of intensity compared to other sports. So fueling your body with the right nutrients is very important to maximize your performance. It's well known that the world's most famous MMA fighters understand the value of proper nutrition and pay heavily for the best nutritionists to compose them a plan.
However, affording a quality diet can be challenging at times, since the best products and nutritionists tend to be expensive. With proper research and creativity, you can make meals that will be just as good as the expensive ones.
Keep in mind, not every plan works for every single athlete since body types differ.
How to eat like an MMA fighter on a budget
It's important to know that any food can help you regain energy, but consuming the right ones can provide you with much more benefits in terms of performance.
Many professionals insist on eating clean. This means avoiding processed foods and focus on fresh meals. Since we are working on a budget, let's look at some decent options when constructing a diet plan.
Every professional athlete should have at least five meals a day, considering they have training sessions every single day with one day to recover.
When it comes to MMA, the diet can vary depending on whether you are in the fighting season or preparing for it. But there are some foods you shouldn't leave out anyway.
Vegetables
Vegetables are essential in every well-structured diet plan. Those rich with fibre will keep you fueled for an extended period of time.
During the season, vegetables provide you with quick recovery and improve your immunity. During the off-season, they sustain health and body composition.
Vegetables you should consider are spinach, celery, cucumbers, broccoli, artichokes, baked potatoes, sweet potatoes.
These are just some of many you can consider since most vegetables are affordable.
Investing in a smoothie blender is a good idea, as it will pay off in the long run.
It will allow you to create quick and healthy meals by mixing different ingredients such as honey, oat, chia, nuts, bananas, various fruits, vegetables, and even protein powder.
Some great and cheap recipes include banana & oat smoothie, green veggie smoothie, berries & cream smoothie, etc. Combining the right ingredients can create a nice and healthy meal that will keep you fueled.
Carbohydrates, Proteins and Fats
MMA fighters consider sparing as a fight simulation, so providing your body with essential carbohydrates is necessary in order to supply enough energy for the session.
It is not recommended to eat during sparing sessions, as it will make gut shots feel much worse.
This is why pre-workout meals are essential. Consider light and easily digestible food that consists of complete proteins and carbohydrates for energy.
Some of the most common choices include oatmeal, eggs, bananas, protein bars, etc.
Eggs are considered to be one of the best sources of protein, feel free to add them to your everyday plan, as they are cheap and provide you with the right nutrients.
Post-workout meals are important to replenish the lost energy and help avoid dehydration and hunger. Famous MMA nutritionist and former boxer Chris Algieri recommends taking something within thirty minutes after finishing your session. A whey protein mixed with a cherry tart is an interesting option.
According to researchers, MMA fighters should take in around 30 per cent fat, 20 per cent protein, and 50 to 60 per cent of carbohydrates.
Instead of going for expensive salmon, beef, mushrooms, cheese, and fruit such as avocados, try with grilled chicken with roasted vegetables, tuna sandwich, oatmeal with whey protein, and cottage cheese.
Eating lean red meats is also important. Budget options include lamb shoulder chops, ground chuck, chuck roast, whole chicken, and others. When buying red meat, make sure to ask your butcher to cut off the unnecessary fat.
Be careful with Salads, since eating much can result in oil piling and gaining weight.
Salads you may consider are cool beans salad, dilly potato and egg salad, tuna salad, and others.
Fruits are a great provider of vitamins and minerals but are rich with sugar, so tend to include them as a pre and post-workout snack.
It is immaculate to prepare your body for recovery. Many nutritionists recommend to alter protein income, so feel free to experiment with different types of fish and seafood as interesting dinner options, combine them with rice and green leafy vegetables for a winning combination.
Beans, quinoa, tofu, peanut butter, rice cakes are all interesting ingredient options for your everyday diet, as they are cheap and provide you with enough energy.
Water
It's essential to keep yourself hydrated, so don't forget to drink enough water throughout the day. Avoiding this can make you tired and lazy, which can result in intensity loss.
Also, drinking water allows your body to absorb nutrients.
Make sure you're always mixing up your diet, since repeating the same plan can put you at risk of not getting all the nutrients you need.
Best supplements for MMA diet on a budget
Supplements are an important part of any athlete's diet.
However, doing research on which ones to use can lead you to expensive options.
In this next part, we will provide you with some of the best-rated budget supplements you can consider.
Keep in mind that supplements don't work magic, and in order to keep your performances sharp, you need to have the right diet foundation, and using supplements can help you support your diet.
Pre-workout
Pre-workout supplements are an excellent way for athletes to provide themselves with the right performance boost. Since we're working on a budget, the pre-workout supplement we would like to recommend is the MuscleTech Neurocore Pre Workout.
This supplement will provide you with the right muscle endurance and long-lasting workouts.
Pre Workout Powder | MuscleTech Vapor X5
This game-changing formula is your all-in-one source for more lean muscle, strength, energy, focus, and insane muscle pumps. With powerful muscle-building ingredients like creatine monohydrate and betaine, Vapor X5 helps you pack on size effectively. Test subjects built over 4x more muscle with the precise dosage of betaine in Vapor X5. Boost your focus and endurance with nitric oxide-boosting ingredients and taurine.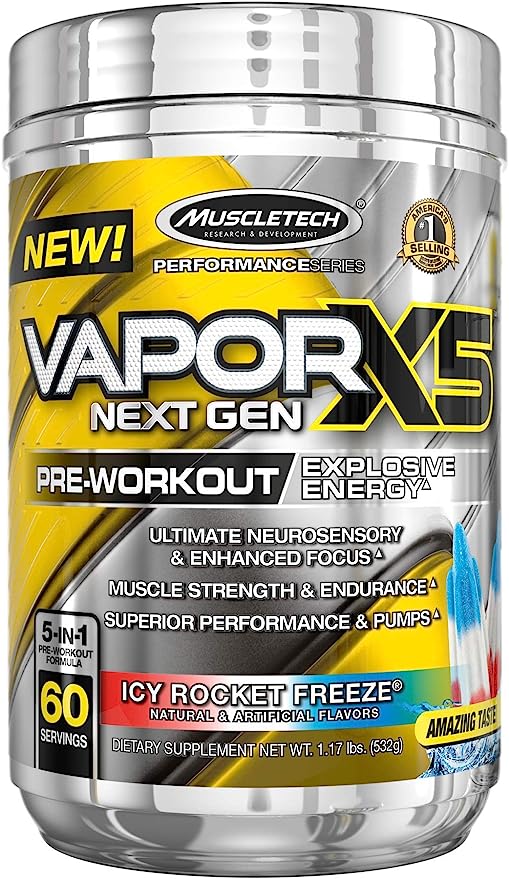 Pros
Provides with a good energy boost for their workouts, allowing to perform better

Value for Money
Variety of Ingredients
Improves workout performance, endurance, and the ability to sustain longer and harder workouts
Cons
Powdery, sandy texture

may feel unpleasant
May have side effects such as nausea or digestive discomfort
Protein
When it comes to protein powders, a great option to consider is Optimum Nutrition Gold Standard 100% Powder on Amazon. The highly-rated powder was rated five stars on amazon by over 26 000 satisfied users. Apart from that, many experienced MMA fighters recommend it as a great budget option, and we are using it in our gym as well.
Optimum Nutrition Gold Standard 100% Whey Protein Powder
Packed with 24g of protein per serving, this trusted formula aids in muscle maintenance and growth through regular resistance training. Benefit from 5.5g of BCAAs and 11g of EAAs for optimal muscle recovery. Versatile and convenient, enjoy it before or after exercise, between meals, or whenever you need a protein boost. As the world's best-selling whey protein powder, it undergoes rigorous testing for banned substances and maintains the highest quality standards.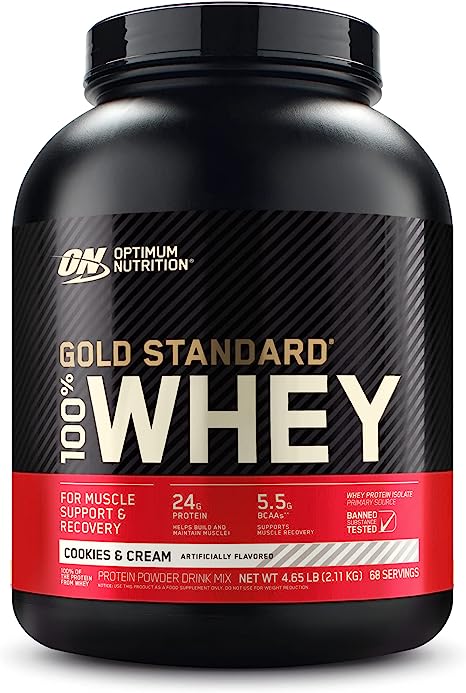 Pros
Good taste
Reliable and trusted brand
Good value for the price, considering the amount of protein per serving
Good balance of macronutrients, with low carbs and high protein content
Cons
Texture can be frothy

May have side effects such as nausea, anxiety or digestive discomfort
Fat burner
Fat burners are a common way to lose body fat without impacting the growth of your muscles. Athletes competing in combat sports sometimes tend to use fat burners in order to make weight limits for their fight. Cellucor SuperHD which you can find on Amazon is the perfect affordable fat burner. It is known to be one of the most potent fat burners, and you can expect to see results in a short time.
Cellucor Super HD Ultimate Thermogenic Fat Burner & Weight Loss Supplement
This powerful supplement boosts your natural metabolism, burns fat, and increases energy and focus. With premium ingredients including green tea extract and Capsimax Cayenne, it supports weight loss efforts by suppressing appetite and promoting fat burning. Incorporate Super HD Ultimate into your daily routine with its easy-to-use capsules. Manufactured in the USA and backed by a satisfaction guarantee, Cellucor ensures your journey to a healthier, fitter you.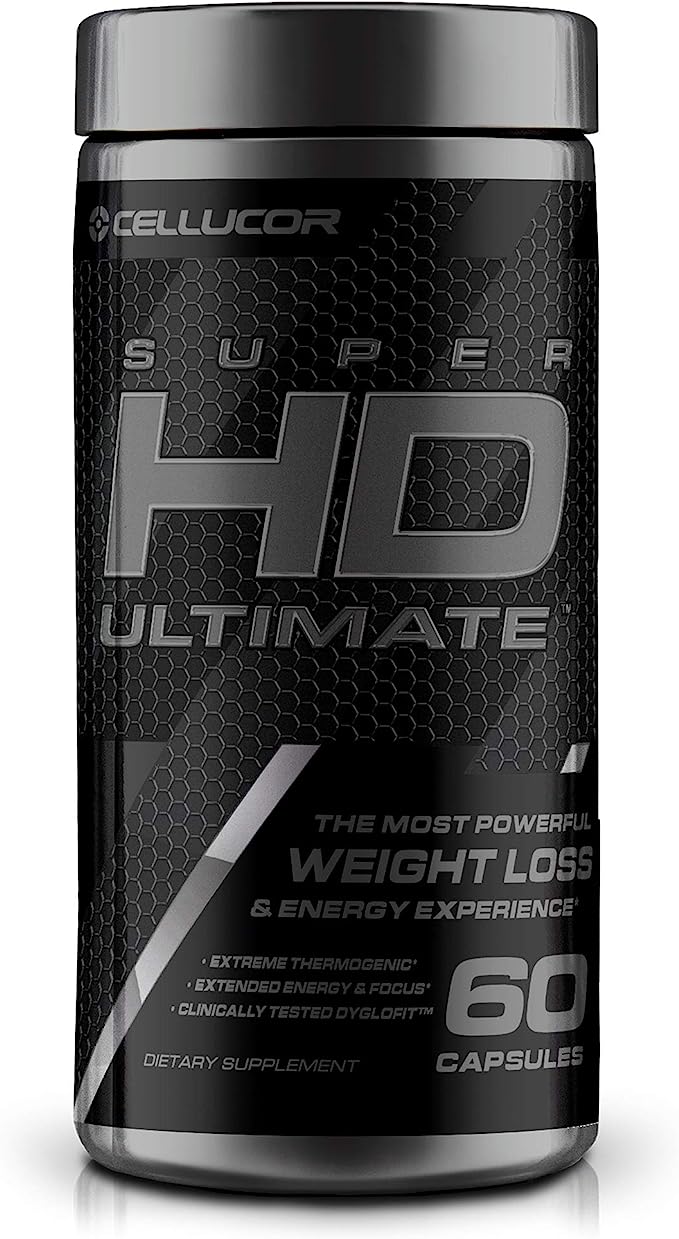 Pros
Fat loss and body composition improvement
Helps stay motivated and focused during your weight loss journey
Appetite suppression makes it easier to sitck to your diet
Increased energy helps during workouts and daily activities
Good company reputation
Cons
Not effective for everyone
Side effects such as feeling sick, diarrhea, or stomach ache
Conclusion
As you can see, if you want to become a good MMA fighter, you need to have the right diet, and even thou sporting diets are usually very expensive, we have shown you that they don't have to always be.
If you follow our MMA diet on a budget plan, and supplements on a budget, you can easily save some money and still be great at MMA. We know, we have tried it a few times in our gym with our students.