As we know quite well, combat sports and martial arts have some very specific and special shots, be they punches or kicks. Each one has some peculiarity, but there is one specific shot more present in Western combat sports than in Oriental martial arts – the liver shot.
A liver shot can be either a punch, a kick or a knee shot, i.e. any legal shot in combat sports that successfully hits the liver or the lower part of the right ribcage, just above the liver.
Liver shots are legal modern combat sports, but that decision is very questionable when compared to the damage it can make to the taker. Because of these specifics, we have decided to dedicate today's article to the physics and chemistry of the (in)famous liver shot. In this short expose, we'll discuss how a successful liver shot is made, the chemistry behind its painfulness and some famous examples of its usage. 
The intricate chemistry and physics behind a successful liver shot can be intimidating, but learning the art is only half the journey. Putting your skills into practice with as much safety as possible is vital, which means it's indispensable to have the correct tools. For women, selecting the right boxing gloves for women can make a significant difference in your martial arts journey, pointing you towards safety and efficacy in your practice.
What Is a Liver Shot?
A liver shot can be either a punch, a kick or a knee shot, i.e. any legal shot in combat sports that successfully hits the liver or the lower part of the right ribcage, just above the liver. The liver is a vital organ in our body and is a filter for all the toxins that enter our body. It is extremely delicate and it has a function in protecting our organism from harmful stuff.
So, just as a shot to the chest area can leave you without air for a while or a dangerous shot to the head could render you unconscious, a liver shot can be just as painful and just as dangerous. But more on that later on.
Because of the liver's position in the human body (right side of the abdomen), a perfect liver punch is always executed with the left hand, best using a hook shot. The shot should be short and quickly executed to produce the best effect. There is a standard combination in boxing when a left liver hood is executed after successfully evading the opponents left hand jab. The shot is usually placed over or just under the 9th and 10th ribs.
Although the liver punch is the most common form of a liver shot, it can also come as a liver kick or a liver knee. The latter is mostly present in MMA battles and has the same effect as a punch, but is instead produces in the matter of an uppercut punch, i.e. from the ground upwards. As for kicks, they are a little more sophisticated, or – to state it more clearly – they have a more sophisticated variety.
The basic front kick is simple and is made using one's left foot, placing it in the same area, but more from the side (unlike the punches, which are usually frontal). But a liver kick can also be made using a spinning back kick, where one can utilise either the foot or the heel to place a good kick in that specific region. Such kicks can also push the opponent several feet backwards, allowing for an extra advantage in case the opponent is not knocked down or out by the kick.
Liver punches are present in boxing and MMA, but most of them happen by pure chance and are rarely intended. Why? First of all, they are not always easy to hit and, secondly, they are considered to be somewhat unfair, giving a big advantage to the hitter. Knees are mostly present in MMA, while liver kicks can be seen in MMA, but also some Oriental martial arts based on karate and Taekwondo.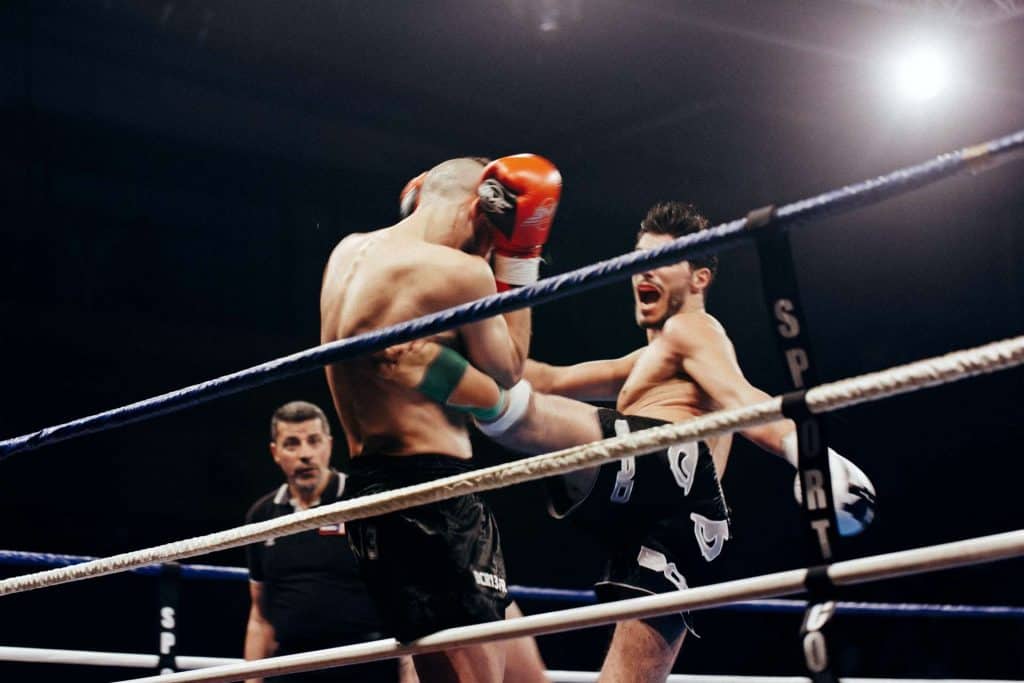 Why Do Liver Shots Hurt so Bad?
Now that we've explained the anatomy and the physics behind liver shots, let us examine why they're so painful and specific.
The reason can be found in the physiology of the liver, i.e. its function in the human body. The liver is, as stated, a filter for bodily toxins, but it is also a very important organ in blood circulation. So, when faced with a strong punch or kick, the liver releases both the toxins and a very large amount of blood, which causes a shock to the organism.
What Does Liver Shot Feel Like?
Depending on the strength of the shot, the taker can either just bend over (thus enabling the attacker a great chance for a K.O.) or completely lose his balance, his breath and – ultimately the fight.
This is all due to the bodily chemistry of the liver and its vital role in the human organism. Most liver shots are ultimately judges as T.K.O.-s or, in extreme cases, direct K.O.-s.
Liver Shot Examples in the UFC
Although liver shots tend to happen during matches, there are some famous examples when a liver shot was ultimately decisive for the match.
For example, Bas Rutten managed to win by T.K.O. against Jason DeLucia back in 1996, after repeatedly knocking him down with liver punches. A liver punch was also decisive in the match between Canelo Alvarez and Liam Smith, when the former knocked the latter out back in 2016. Alvarez again won using liver shots in 2018, after using a series of these punches to knock down Rocky Fielding, again winning via T.K.O.
Liver knees were mostly decisive in UFC fights; for example, Olivier Aubin-Mercier used a liver knee to knock Evan Dunham down back in 2018. The same year, Ben Saunders knocked Jake Ellenberger down with a short knee. Kicks were more frequent deciders, but again mostly in UFC fights. An early example is Mirko Filipović's roundhouse liver kick that knocked down Heath Herring back in 2003.
Alistair Overeem used a liver kick to knock Marcos Maidana down in 2011. A two-time "victim" of the liver kick is famous fighter and champion Daniel Cormier. It was Anderson Silva who knocked Cormier down back in 2016, with Cormier getting more of the same in the recent fight against Stipe Miocic in 2019. After repeatedly kicking Cormier in the liver, Miocic managed to win via T.K.O. and regain the UFC heavyweight title at the UFC 241.
That's all folks! We've covered the basics behind the liver shot, a very infamous shot in combat sports that, despite the dangers, is still legal and has been a match-winner more than once in the history of modern combat sports. Stay tuned for more of the same.