Mixed martial arts is the fastest growing sport in the world today, and the popularity of the UFC and its fighters has skyrocketed over the years. So, there is a lot of question about how, and how much do UFC fighters get paid. How much money do fight participants earn?
The average UFC fighter made $160,022 in 2021, up from average earnings of $146,673 in 2020. 256 fighters (42%) earned six-figures in 2021, up from 219 fighters (38%) in 2020. 116 fighters (19%) made less than the average U.S. income ($25,000). The highest-paid UFC fighter was Conor McGregor, with $10,022,000 (without PPV bonuses).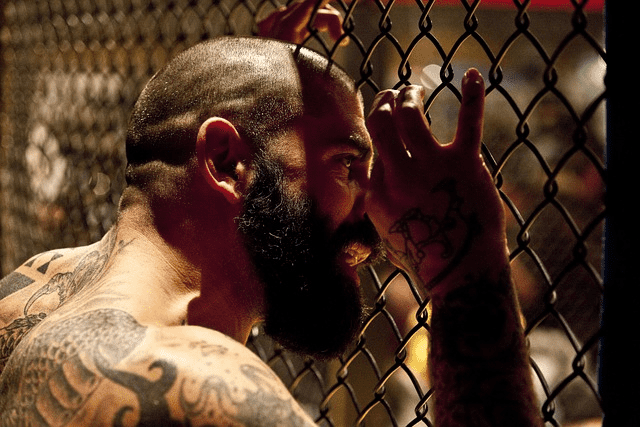 Let's see how exactly are UFC fighters making money, how much they get paid, and how much are MMA fighters earning outside of the UFC.
Top 30 Highest Paid UFC Fighters
Here is a list of fighters with the highest earnings through their UFC careers (this is just the money they got from UFC bouts, win bonuses, fight and performance of the night bonuses, and Venum deals; earnings from PPV and endorsements aren't included):
Conor McGregor – $20,102,000
Khabib Nurmagomedov – $14,770,000
Alistair Overeem – $10,204,500
Andrei Arlovski – $9,844,000
Anderson Silva – $8,732,000
Michael Bisping – $7,135,000
Junior dos Santos – $7,110,000
Georges St-Pierre – $7,037,000
Donald Cerrone – $7,025,800
Daniel Cormier – $6,586,500
Stipe Miocic – $6,068,000
Vitor Belfort – $5,795,200
Dan Henderson – $5,480,000
Brock Lesnar – $5,295,000
Mauricio Rua – $5,270,000
Frankie Edgar – $5,158,000
Lyoto Machida – $5,035,000
Tyron Woodley – $4,874,425
Rashad Evans – $4,735,000
Chuck Liddell – $4,630,000
Fabricio Werdum – $4,583,000
Chris Weidman – $4,573,000
Ronda Rousey – $4,363,000
Max Holloway – $4,342,000
Robbie Lawler – $4,043,000
There is no Francis Ngannou and Dustin Poirier on this list, so I guess it shocks you, right? Well, Dustin fought McGregor two times, while Ngannou thinks of pursuing his boxing career, despite he's the current UFC heavyweight championship belt owner. He believes UFC doesn't treat him well… sadly, the Cameroonian didn't earn too much money in his last fight.
Yet, let's focus on the topic – we'll discuss highest tier ranking, three salary tiers, two fights contract, and many other money-related stuff, just read carefully, the fighter pay is a very sensitive topic!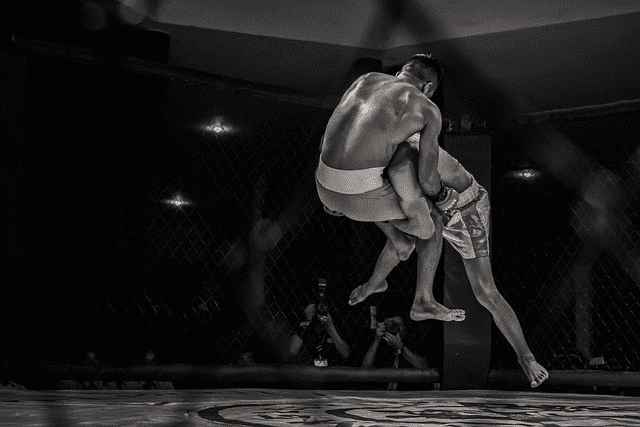 UFC Salary Structure: How Are UFC Fighters Getting Paid?
The main source of income for UFC fighters in the past was salaries from the fighting. But, in recent years, there were some changes in sources of income for the fighters. With MMA being the fastest growing sport globally (you can check who earns more, UFC fighters or boxers), the global popularity of UFC Fighters has skyrocketed.
Today, the most popular UFC fighters have a huge amount of followers on social networks worldwide. That makes them a perfect target for sponsors and advertising products. As time goes by, more and more UFC fighters are making a lot of money from those sources of income as well as from regular paychecks.
Let's see some of the ways an MMA fighter in the UFC can earn a living:
How Much Do UFC Fighters Earn from the Actual Fights? [Salary Tiers]
The primary way UFC fighters are making money is through the paychecks they get from UFC when they fight. Each fighter signs a contract for a certain amount of fights, and they are paid a fixed amount of money each time they step inside the Octagon.
So how much UFC pays? Is there any base pay, or guaranteed money when you enter the Octagon? Let me clarify it for you, please read carefully!
Payouts from fighting range from a starting $10,000 to as much as $3,000,000. Generally, we can divide payouts for fighting into three categories based on the contract fighters got from the UFC. Worth noticing is that these tiers are rounded, and there are a ton of exceptions and payouts outside those ranges.
Lowest Tier: from $10,000 to $30,000 per fight. This is a type of contract that most new fighters get when they sign with the UFC.
Middle Tier: from $80,000 to $250,000 per fight. When new fighters get a few wins, establish themselves inside the Octagon, or are the pioneers of the game, they usually have a much better contract. Payouts are based on the fighter's popularity and recent results. Based on that conditions the payouts for each fight ranges from somewhere north of tens of thousands of dollars, to a few hundred thousand dollars.
Highest Tier: from $500,000 to $3,000,000 per fight. UFC Champions and fighters with the biggest fan bases get the best type of contract. Based on their popularity among the fans and the viewer numbers they pull in for the UFC, they can earn as much as half a million dollars to three (or sometimes even more) million per fight.
How Much Are the UFC Bonuses?
Fight Win Bonus
On top of guaranteed payouts for fights, if a fighter wins a fight, they will receive a win bonus that equals the guaranteed amount they got (doubling the amount of money they get).
To explain a little bit more, if a fighter has a $90,000 payout for a fight; if they win, they will receive $90,000 more (for a total payout of $180,000). Worth noticing is that the win bonus applies only to contracts in the lowest and middle-tier, meaning that UFC Champions usually don't get a double amount of money if they win.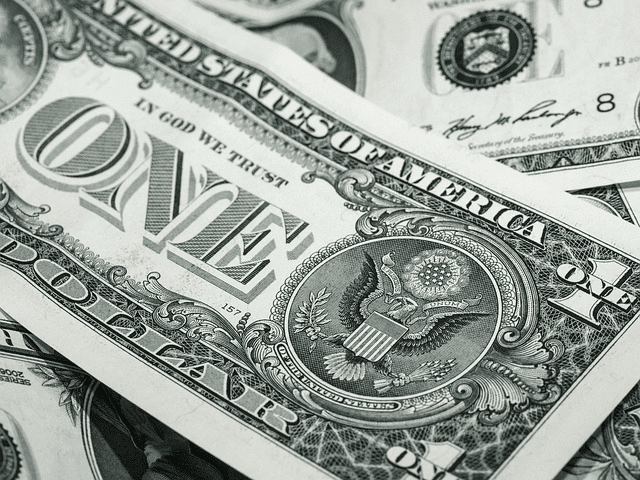 Fight of the Night and Performance of the Night
UFC also ensures that two fighters that participate in the best and most interesting fight of the night receive a $50,000 bonus. Two fighters who put the best performance on the event also receive a $50,000 bonus.
Over the years, I've heard many diehard fans calling this "an additional prize". But let's be honest, when the two leave their hearts inside the Octagon, this is a must. For example, Dana White awarded Sean O'Malley and Kris Moutinho with an extra 75,ooo dollars for their superb UFC 264 slugfest. So yeah, pay could be higher if you impress the UFC head honcho too!
Let's take a look at an example of how UFC fighters get paid for fighting in the event. I will take UFC 229 as an example (just the five main fights).
UFC 229 Payouts
Khabib Nurmagomedov$2,000,000 (no win bonus)def.Conor McGregor$3,000,000Tony Ferguson
$155,000 (includes $5,000 win bonus)def.Anthony Pettis$145,000Dominick Reyes$90,000 (includes $45,000 win bonus)def.Ovince Saint Preux$86,000Derrick Lewis$270,000 (includes $135,000 win bonus)def.Alexander Volkov$75,000Michelle Waterson$100,000 (includes $50,000 win bonus)def.Felice Herrig$40,000Fight of the Night: Tony Ferguson vs. Anthony PettisPerformance of the Night: Derrick Lewis and Aspen Ladd
One more thing worth noticing is that if a fighter misses the weight, they will be fined 20 or 30% of the money they get paid for that fight.
PPV Bonuses
PPV (pay per view) events are UFC's biggest type of events. Viewers who want to watch PPV events have to pay an additional amount of money ($65 at the time of writing). These events feature fights between UFC's biggest stars and Championship fights.
Because PPV events feature the best fights the UFC can offer, these types of events get the most views; thus, they generate by far the most money. The number of pay per views matters, as it leads to more money for the Octagon warriors who headline the card. Also, greater fan base leads to greater popularity and bigger chance of the PPV main event, which significantly increases base earnings.
Being a UFC Champion or main eventing the UFC PPV event means that there is a chance that a fighter can have a special item in their contract on which they will receive a percentage of all the sold PPV's.
Because they get a percentage of it, it is a perfect model for fighters to do their best when promoting the fight. More people that buy PPV for that event means more money for them.
Information for bonuses from PPVs is often undisclosed. UFC doesn't publicly release which fighters have a PPV bonus clause and how much they get from it. Some numbers were somewhat public.
Conor McGregor said that he earned around $40,000,000 from his three fights in 2016 (two Diaz fights and Eddie Alvarez fight). In 2018, after his bout with Khabib Nurmagomedov, he said that he got around $50,000,000 out of UFC 229 PPVs.
Last year, Conor said that he excepts as much as $80,000,000 from his fight with Cowboy Cerrone on UFC 246.
UFC giving their champions a percentage of PPV's sold is a perfect business model. The more hype those fighters generate for the fight, the more people will tune in, meaning more money for them. Getting a bonus from PPV sales is a win-win situation for both the UFC fighters and the UFC.
How Much Do UFC Fighters Make From Sponsorships?
In 2021, UFC signed a deal with Venum. The deal obligated all of the UFC fighters to wear Venum equipment exclusively during the fights. For that, all UFC fighters are getting payouts from Venum sponsorship every time they fight. [1]
Here is a breakdown of the UFC and Venum deal:
Fighters who have between 1 and 3 fights will receive $4,000
Fighters who have either 4 or 5 fights will receive $4,500 per fight
Fighters who have between 6 and 10 fights will receive $6,000 per fight
Fighters who have between 11 and 15 fights will receive $11,000 per fight
Fighters who have between 16 and 20 fights will receive $16,000 per fight
Fighters who have 21 or more fights will receive $21,000 per fight
Fighters challenging for the UFC title will receive $32,000 for that fight
Fighters that are champions will receive $42,000 per fight
Endorsements
As time goes by, UFC fighters are becoming more and more popular. Their fanbase on social networks is going all the way up. Having those huge followings on social networks, UFC fighters are a perfect way for companies to promote their products.
There are a ton of different companies that have deals with the UFC fighters. A fighter has to promote a company's product on social networks to receive paychecks.
It is a perfect way for UFC fighters to cash in their popularity and for the companies to place their products in front of fan eyes.
The most popular companies that give UFC fighters endorsements are Monster, Burger King, Bud Light, and many others…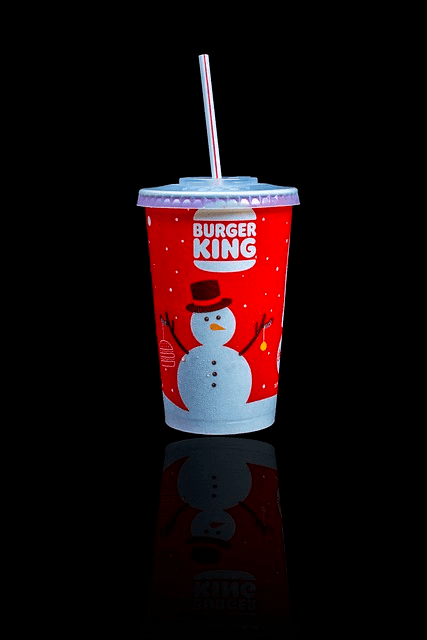 Other Sources of Income for the UFC Fighters
There are some fighters, who besides being extraordinary at mixed martial arts, are also great businessmen. Conor McGregor, the highest paid athlete in the history of this sport, is such an example. Despite millions from fighting, he also launched two separate businesses.
As he is a sharp dresser himself, Conor launched a luxury clothing line for men called August McGregor. Also, you probably heard about Proper Twelve. In 2018, just before the Khabib fight, Conor McGregor launched his own whiskey, called Proper Twelve.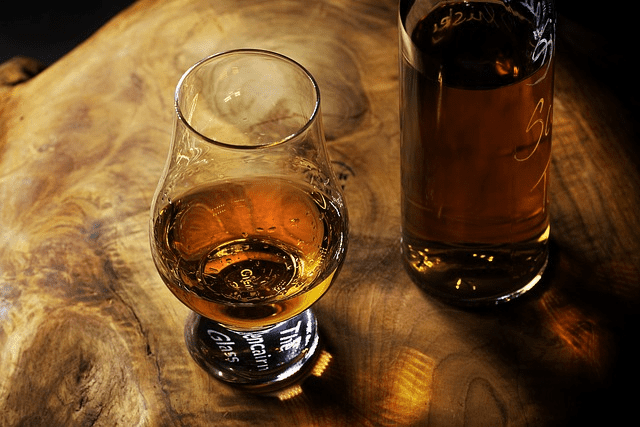 The sales of whiskey have skyrocketed all over the world, thus reportedly (link to article) generating past $1 billion mark in the United States. [1]
When I talk about the UFC fighter pay, I must mention that not all of the money goes directly to them. There is a piece of what they are paid that goes on taxes, coaches, managers, etc.
Social media are a great source of home cash too. For example, many female fighters have only fans or other websites where they sell their merch or any kind of content (including hot photos too).
How Much Do UFC Fighters Make Exactly?
Now that you know how UFC fighters earn their money, let's see how much money the UFC fighters got paid in 2021.
Here is some interesting data (this is just the money they got from fights, win bonuses, fight and performance of the night bonuses, and Venum deals; earnings from PPV and endorsements aren't included). [2]
Average UFC salary for an UFC fighter in 2021 is $160,022 (in 2020 it was $147,965).
The average household income in the U.S. is around $25,000 per year, and 19% of the UFC roster made less (116 fighters to be precise).
42% of the UFC roster (256 fighters) earned six figures in 2021 (which is an increase from last year's 38%).
There were 17 UFC fighters who had a Championship belt (including the interim belt) in 2021; they earned an average of $675,824 (a decrease from last year's $1,001,071). They earned much more because of the PPV sales but those numbers are undisclosed.
Kamaru Usman was the highest-paid UFC champion in 2021; he got paid $2,024,000 (without PPV bonuses).
Alajamain Sterling was the lowest-paid UFC champion in 2021; he got paid $230,000 (without PPV bonuses).
The highest-paid UFC fighter in 2021 that wasn't a champion was Conor McGregor with $10,022,000 (without PPV bonuses).
It is worth knowing that these numbers are just from regular fight contracts, win bonuses, fight, and Performance of the Night bonuses and Venum deals. The money they get from PPV and endorsement isn't included.
To take that money into an account, these fighters' earnings would be a lot bigger. Let's take Conor McGregor's career earnings as an example (with PPV bonuses and endorsement included):
In 2015, per Forbes, Conor earned $22,000,000.
In 2016, he reportedly said the he excepts earnings of about $40,000,000.
I feel by the time 2016 closes out, I'll be closing in on $40 million. This is a $40 million year for me.

Conor McGregor
In 2017, Conor and Mayweather participated in "The Biggest Fight in the History of Combat Sports", also called "The Money Fight", generating the second highest PPV number of all time (just behind Mayweather vs. Pacquiao). That fight earned him an extraordinary amount of $100,000,000 putting him in the Forbes no.4 place of highest paid athletes in a calendar year.
In 2018, McGregor also showed up when he fought Khabib in biggest the biggest UFC fight of all time (and the third biggest fight of all time in combat sports history). Per Forbes, he earned $32,000,000 from a fight with Khabib and $15,000,000 from endorsements.
In 2019, Conor didn't fight, but that probably didn't stop him from earning millions and millions from his Proper Twelve sales.
In 2020, McGregor returned to the Octagon against Cowboy Cerrone. During an interview with Ariel Helwani, Conor said that he excepts around $80,000,000:
I'm estimating about $80 million… They think I'm toast, Ariel, but I'm still the bread!

Conor McGregor
How Much Money Do MMA Fighters Outside of the UFC Make?
UFC is by far the biggest MMA promotion and fighters in UFC earn the most. But, there are also other promotions where MMA fighters can earn:
Bellator: best fighters in Bellator can earn as much as $100,000 up to $300,000
ONE Championship: Ben Askren, who was at the time one of the ONE biggest stars, reportedly said that he gets $50,000 to fight and another $50,000 if he wins
PFL: On 31st December 2018, Profesional Fighters League scheduled the so-called "$1 million tournament" where there were six fights, and each of the winners received $1,000,000
Although the UFC fighters can earn the biggest amount of money, other MMA promotions are listed above where fighters can earn a significant money.
How Much Money Do Amateur (Beginner) MMA Fighters Make?
Amateur MMA fighters are not getting paid for their fights. Nevada State Athletic Commission states that the word "amateur" describes an athlete who competes in a sport while being unpaid. Amateur MMA fighters can get their expenses paid, but they will not receive additional payouts for fights.
How Much Do Lowest Paid UFC Fighters Earn?
The lowest paid UFC fighters are the ones that just signed (assuming they weren't big names in other promotions before) with the UFC. They get between $10,000 and $30,000 per fight.
Do UFC Fighters Get Paid if They Lose?
UFC fighters do get paid even if they lose. Whatever the outcome is (unless they don't make the weight; then they have to give up 20% of the purse), they will get paid what is in their contract for the fight. If they win, they will just receive the extra money from the win bonus.
How Much Money Does UFC Make per Event?
In general, UFC earns a little over $2 Million in gates, an undisclosed amount for TV rights, and between 80 and 120 Million for PPV events.
How Much Do UFC Fighters Get Paid for a Title Fight?
There is no specific amount of money a UFC fighter gets paid for a title fight. When a UFC fighter fights for a title, his base pay is based on his contract. On top of that, if a fighter fights for the UFC belt, he will get bonus pay from PPVs sold for the fight (the exact percentage is based on the contract negotiated between the fighter and the UFC.
What Was the Highest Paid UFC Fight?
As PPV earnings are not disclosed, it is hard to say what was the highest paid UFC fight, but based on the base pay, it was the fight between Khabib Nurmagomedov and Justin Gaethje where the former got paid $6,090,000 and the latter $440,000. Now you see how much fighter pay varies from name to name, from event to event.
Who Is the Richest UFC Fighter?
Conor McGregor is by far the richest UFC fighter to ever stepped foot in the Octagon and one of the highest-paid athletes in the world. His UFC earnings (without PPV!) are more than $25M. With PPV bonuses included, he has for sure earned a total combined of more than $100M in UFC. For his fight with Floyd Mayweather, he got $100M. Conor also sold his whiskey brand Proper No. Twelve for $600M. On top of this, he also earned tens of millions from endorsements.