The martial arts movie subgenre has offered us some of the worst and some of the best movies ever. Sometimes you just want to sit, relax, and watch fight after fight, but what makes a great martial art movie are fights combined with a great story. The movies on my list have both of these characteristics.
I dug through history for you, and I found some of the best martial arts movies ever that combine a good (sometimes even great) story with some of the best fights ever seen on the big screen. Without further ado, here are the best martial arts movies in history (not sorted in any particular order).
Enter the Dragon (1973)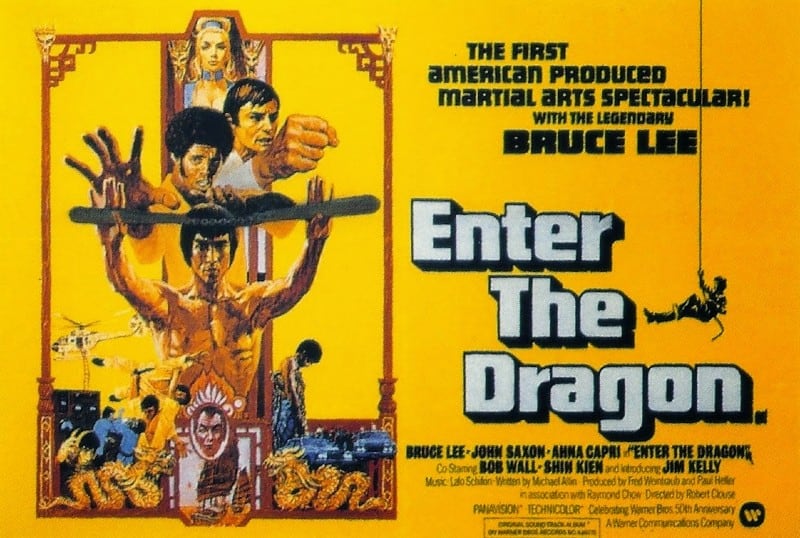 Director: Robert Clouse
Stars: Bruce Lee, John Saxon, Jim Kelly
Synopsis: Lee, (Bruce Lee) member of Shaolin Temple, a master of martial arts physical and spiritual disciplines, visits British agent Braithwaite (Geoffrey Weeks) to persuade him to enter an exclusive martial arts tournament on an island owned by the mysterious Han (Kien Shih). Han is a billionaire, a former Shaolin member, but has gone on a crime spree, so Braithwaite believes the tournament is nothing but a screen for illegal drug trafficking and prostitution work. Lee isn't so sure if he wants to accept an assignment, but when he finds out that Han is responsible for the death of his sister, on whose grave he swore vengeance, he readily goes to the tournament.
Once Upon a Time in China (1991)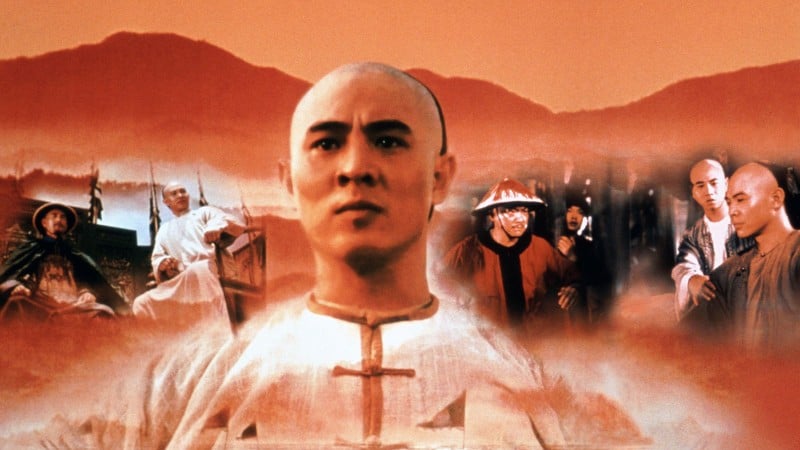 Director: Hark Tsui
Stars: Jet Li, Rosamund Kwan, Biao Yuen
Synopsis: The Once Upon a Time in China movie takes place in Canton in the second half of the 19th century, one of the most difficult periods of Chinese history. Jet Li is Wong Fei-Hung, a philosopher, physician, and martial arts teacher who maintains law and order in the city with his students. They are a major nuisance to local gangsters, but also to an American trader who runs a lucrative slave labor business for America.
The Legend of Drunken Master (1994)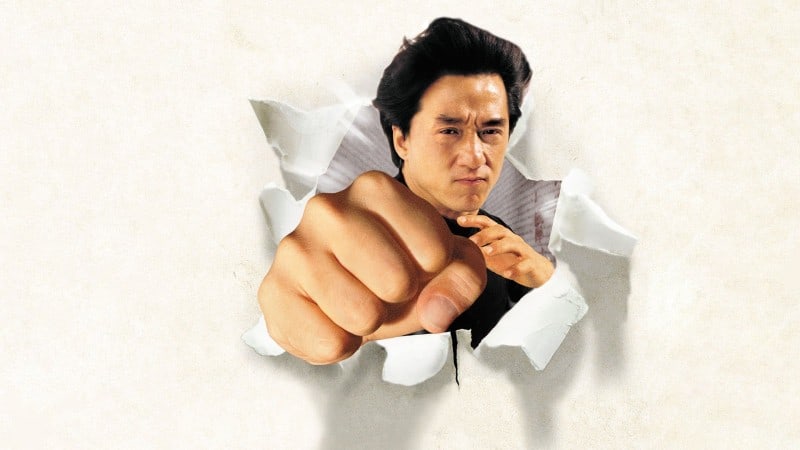 Director: Chia-Liang Liu, Jackie Chan
Stars: Jackie Chan, Ho-Sung Pak, Lung Ti, Anita Mui
Synopsis: A young martial artist is caught between the respect and wishes of his father or stopping a group of strangers from stealing valuable artifacts.
Yojimbo (1961)
Director: Akira Kurosawa
Stars: Toshirô Mifune, Eijirô Tôno, Tatsuya Nakadai
Synopsis: Somewhere in the province of Japan, mid 19th century. Samurai Sanjuro (T. Mifune), a lonely wandering knight, guided by signs of fate, arrives in a small place that is the scene of a clash between two clans – a silk merchant and a brandy maker. Ready to draw on anyone to make a profit, Sanjuro soon realizes that both clans have major flaws and almost no morale, so he decides to manipulate them and contribute to their mutual extermination. Persistent in his mission, Sanjuro realizes at one point that they are not immune to him either and that they want to get rid of him as a dangerous person. His temptations are especially heightened when Unosuke (T. Nakadai), a young man with a weapon more powerful than his, is found among the enemies.
Ip Man (2008)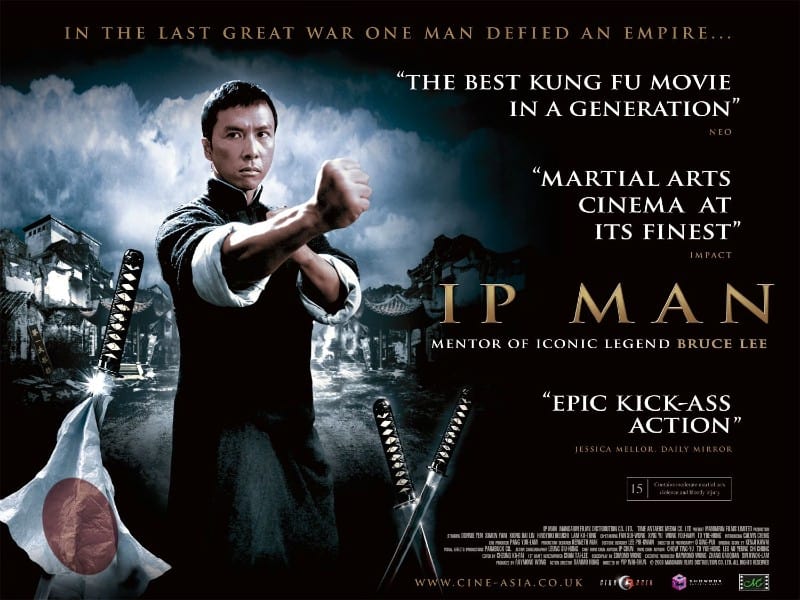 Director: Wilson Yip
Stars: Donnie Yen, Simon Yam, Siu-Wong Fan, Ka Tung Lam
Synopsis: The film focuses on the life and work of Ip Man who reportedly lived in Foshan City during the Second Sino-Japanese War of the 1930s. He is one of the wealthier people in the city and it seems that he has no need for extra work except to devote his entire life to the painstaking practice of Chinese martial arts Wing Chun.
A Touch of Zen (1971)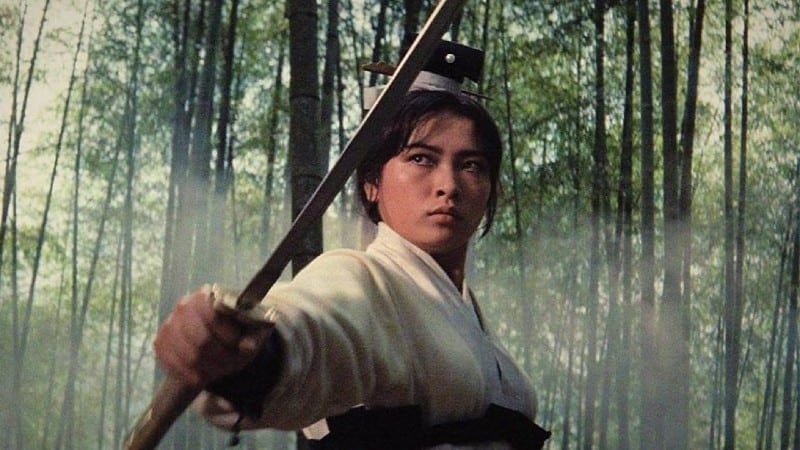 Director: King Hu
Stars: Feng Hsu, Chun Shih, Ying Bai
Synopsis: Artist Ku (C. Shih) lives with his mother near an abandoned fort. One night, he is attracted by the strange noise and discovers the beautiful Yang (F. Hsu) who lives there. Her story is not at all beautiful: her family is executed, and now the executioners are looking for her because they know she is still alive.
Fearless (2006)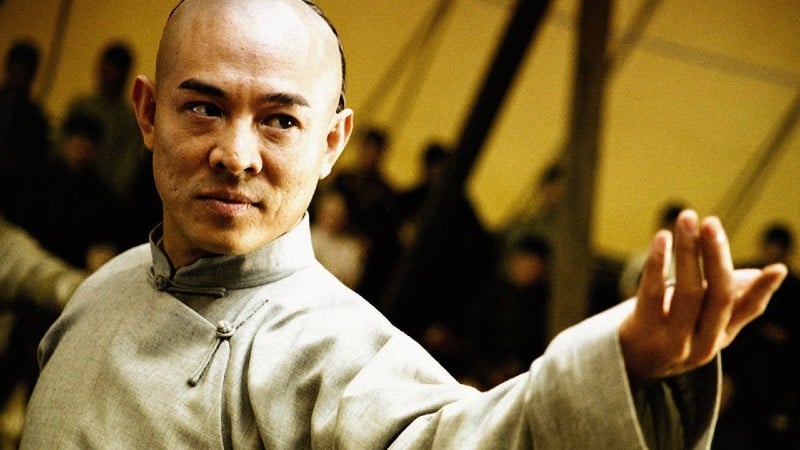 Director: Ronny Yu
Stars: Jet Li, Li Sun, Yong Dong, Yun Qu
Synopsis: At the height of his success and fame, Oriental martial arts master Huo Yuan Jia (J. Li) recalls his childhood: as a boy, he was fascinated by the struggles and skills of his father, also the famous master Hua Endi.
The Raid: Redemption (2011)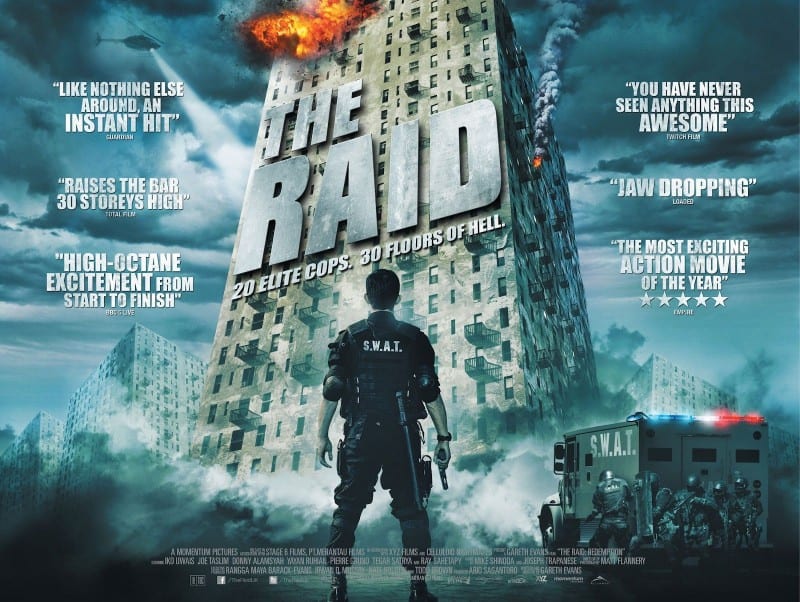 Director: Gareth Evans
Stars: Iko Uwais, Ananda George, Ray Sahetapy
Synopsis: In the suburban suburb of Jakarta, an elite police force of 20 members, including Officer Ram, Sergeant Yak, and Lieutenant Wahyu raid with the intention of arresting or eliminating Lord Tam Riyad, who rules the quarters and hides various criminals under his own name and protection. The police search the building silently, arresting various lawbreakers, arresting an innocent occupant on the first floor who was carrying the drug to his sick wife. But on the sixth floor, a squad was noticed by Tam's guard and the alarm was raised. Tam calls for reinforcements that manage to kill most police officers and the rest is trapped on the sixth floor. Through the loudspeaker, Tam announces to all tenants that whoever kills the rest of the police force will be rewarded.
Fist of Fury (1972)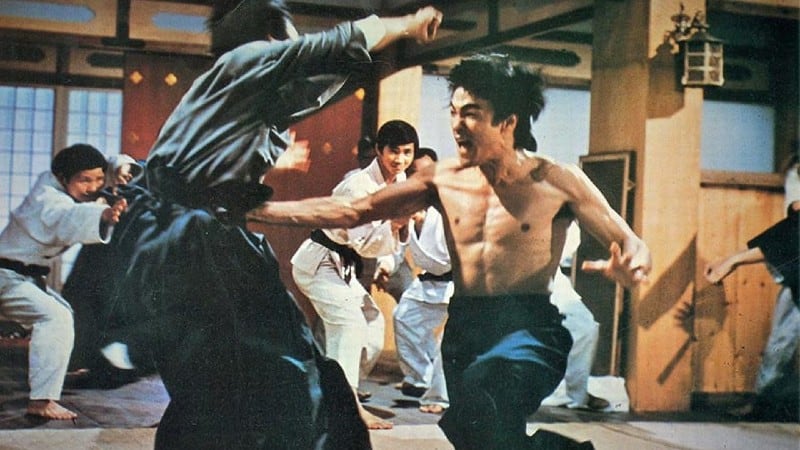 Director: Wei Lo
Stars: Bruce Lee, Nora Miao, James Tien, Maria Yi
Synopsis: Shanghai at the time of the Japanese occupation. Young and incredibly gifted martial arts master Chen Zhen returns to the Ching Woo Home Martial Arts School, founded and run by one of China's greatest martial artists. The worshiped teacher has died, but Zhen does not believe in the official report that the cause was pneumonia, but that his beloved teacher was killed. The school elders try to calm him down, but soon representatives of the Suzuki Japanese School appear and underestimate the Chinese students.
Ong-Bak: The Thai Warrior (2003)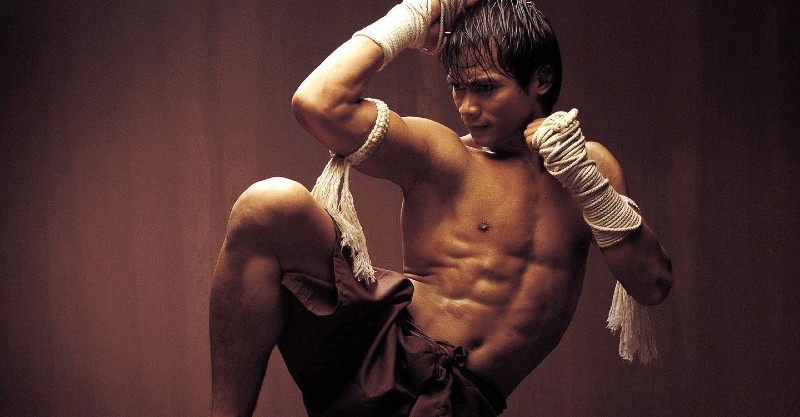 Director: Prachya Pinkaew
Stars: Tony Jaa, Petchtai Wongkamlao, Pumwaree Yodkamol
Synopsis: Growing up without a parent, youngster Ting (T. Jaa) found protection in a Buddhist monastery in a Thai village. He was brought up in a peaceful spirit by the monks, but they also taught him the ancient Muay Thai defense skill that he should never use for offensive purposes. However, the village is targeted by drug dealer Dona (W. Siriput), who, in favor of mobster Khom Tuan (S. Phongwilai), decides to steal a Buddha statue whose disappearance threatens villagers. So Ting heads to Bangkok to help his fellow villagers and return the sacred object in time. In an unknown city, an inexperienced young man is immediately targeted by criminals, including "George" (P. Wongkamlao), originally from the same village.
Fist of Legend (1994)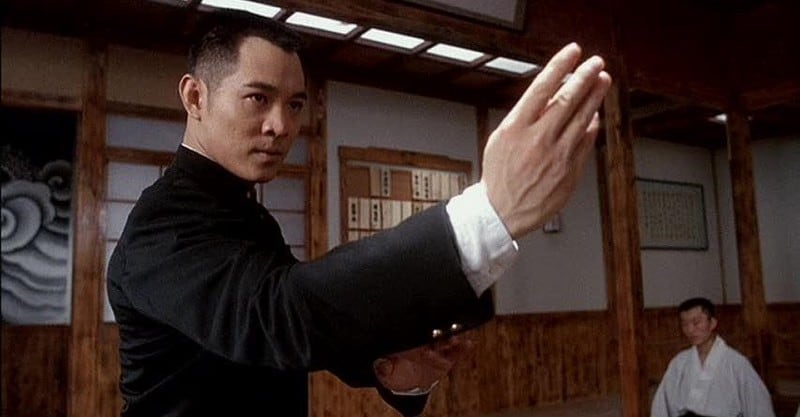 Director: Gordon Chan
Stars: Jet Li, Shinobu Nakayama, Siu-Ho Chin, Billy Chow
Synopsis: After returning home to occupied Shanghai after years of study abroad, Chen learns that his beloved teacher has been killed fighting a member of the Japanese Black Dragon clan. Chen embarks on a heroically secluded path to unraveling the real killer, a path to clash with Japan's most dangerous fighters.
House of Flying Daggers (2004)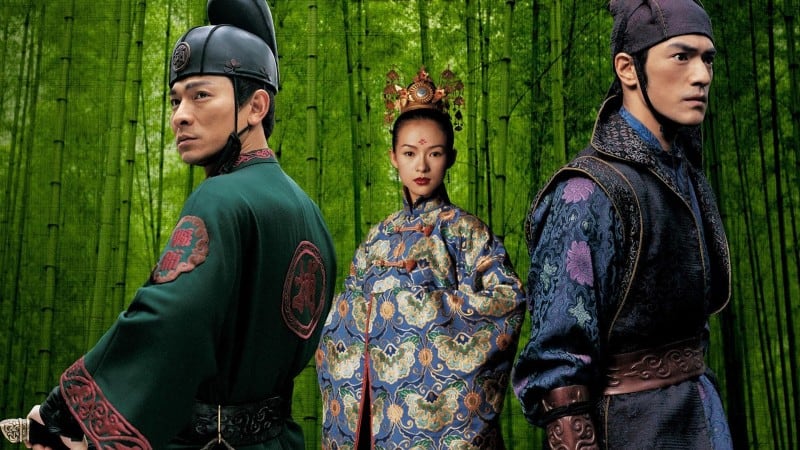 Director: Yimou Zhang
Stars: Ziyi Zhang, Takeshi Kaneshiro, Andy Lau
Synopsis: China, 19th Century, the Age of the Tang Dynasty. The two Imperial officers, Leo and Jin, agree on a complex plan for Leo to first arrest a young and blind girl, suspected of being a member of a secret rebel organization, the House of Flying Daggers, and then Jin to free her and help her escape. The goal is for Jin to gain Mea's trust so she can take him to the center of the organization. Jin and Mei fall in love with each other on the way, followed by many constructed and actual perils, but each of them hides some secrets.
Drunken Master (1978)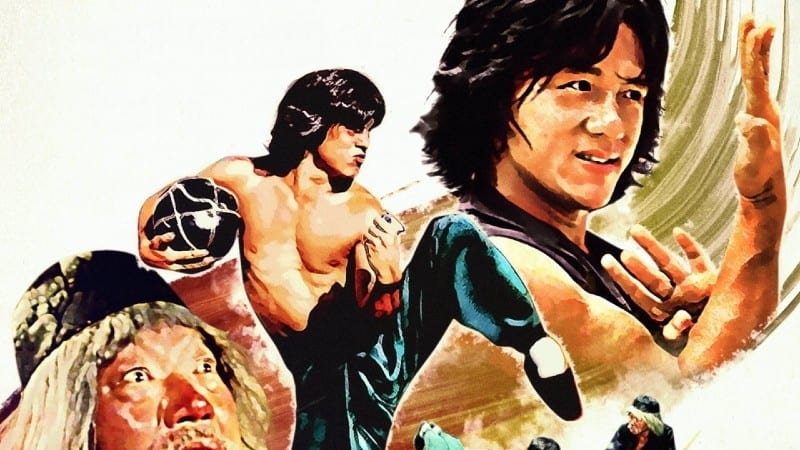 Director: Woo-Ping Yuen
Stars: Jackie Chan, Siu Tin Yuen, Jung-Lee Hwang, Dean Shek
Synopsis: The only one who could teach him the greatest secrets of kung fu was a drunken teacher. Young Wong Fei Hong (Jackie Chan) is sent to martial arts training with his uncle, a master who is known for the huge amounts of wine he drinks and for often injuring his students during training. Wong Fei Hong decides to run away from such a teacher but is beaten by a hired assassin during his escape. Shamed, angry and eager for revenge, Wong returns to his drunken teacher, condescendingly acknowledging that he needs his help.
Police Story (1985)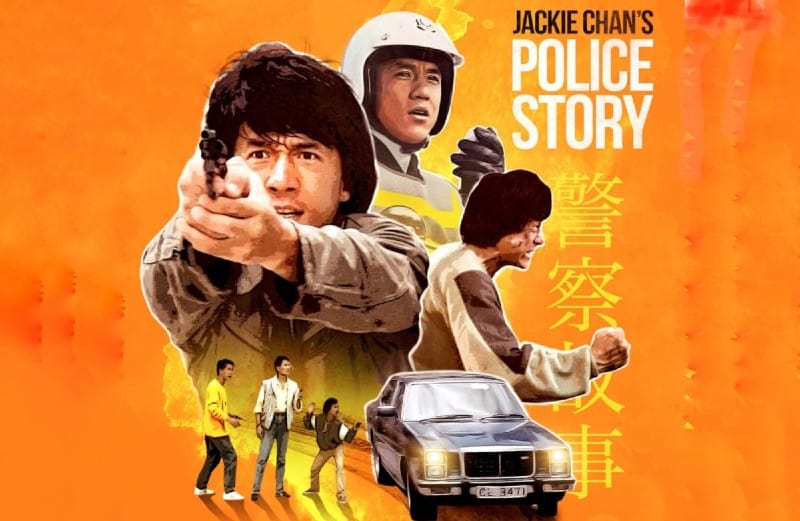 Director: Jackie Chan, Chi-Hwa Chen
Stars: Jackie Chan, Maggie Cheung, Brigitte Lin
Synopsis: Chan Ka Kui (Jackie Chan) is a Hong Kong police officer who is successful in his business. Namely, during the action, Chan manages to capture a drug dealer who is powerful in mafia circles. Given that the arrest of the mobster Chan acquired a powerful enemy, his business life is about to change. Specifically, the drug dealer will set him up the murder of another police officer, and Chan will now have to clean his name and prevent his girlfriend from leaving him.
Kung Fu Hustle (2004)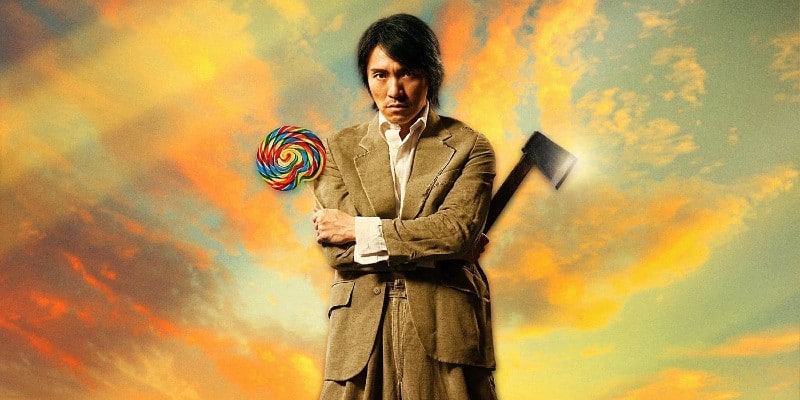 Director: Stephen Chow
Stars: Stephen Chow, Wah Yuen, Qiu Yuen, Siu-Lung Leung
Synopsis: In the midst of the chaos of China's pre-revolutionary era in Shanghai in 1940, the neglected Singh (Stephen Chow) seeks to elevate his status in hopes of joining the elite and ruthless Ax gang. When he tries to extort money from a local man in an overcrowded apartment complex called Pigsty Alley, his comical attempts at intimidation draw the Ax gang into conflict. Pigsty Alley residents find themselves in a dilemma and have to fight for their lives, and some legendary martial arts masters will be shown. Singh now has to deal with his mortality in order to discover the true nature of Master Kung Fu.
Crouching Tiger, Hidden Dragon (2000)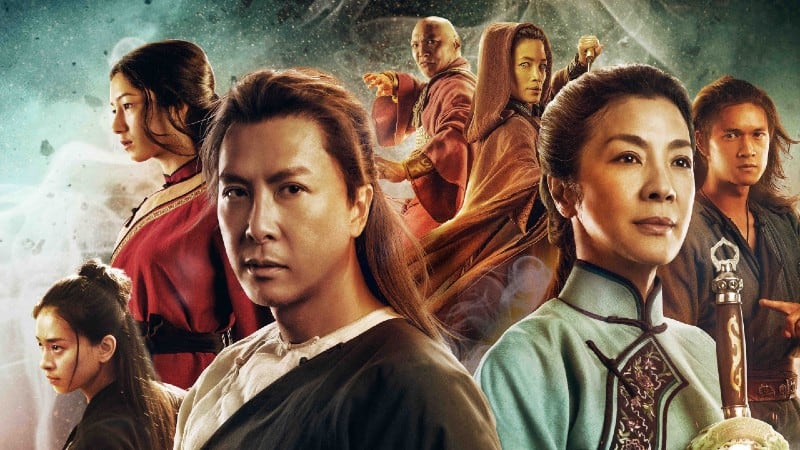 Director: Ang Lee
Stars: Yun-Fat Chow, Michelle Yeoh, Ziyi Zhang
Synopsis: Location and time of operation: China, 19th century. The legendary warrior, Li Mu Bai (Chow Yun-Fat), has grown tired of years of searching for his master's killer and decided to devote himself to the spiritual side of martial arts. On the way to a friend he plans to leave behind his famous sword, "Green Destiny," Li Mu Bai meets old love Yu Shu Lien (Michelle Yeoh), a warrior to whom he never expressed his true feelings. The rapprochement is interrupted by the daring sword theft, alienated by young Jen (Zhang Ziyi). She proves to be extremely talented in martial arts, but drawn to the power of the sword, Jen slides toward the dark side of the art. Conflict with Yu Shu Lien is inevitable, and even Li Mu Bai can no longer stand aside.
The Way of the Dragon (1972)
Director: Bruce Lee
Stars: Bruce Lee, Chuck Norris, Nora Miao, Ping Ou Wei
Synopsis: Tan Lung (Bruce Lee) arrives in Rome to help his cousin run the restaurant. The local gangsters are forcing Tan Lung's cousin to sell them a restaurant, have no intention of giving in, and are ready to force their plans. But when Tan Lung arrives in town, the power ratio changes and as much as they try, they can't defeat Tan Lung. The gangsters decide to hire the best Japanese and European fighters, but they are easily dealt with. All they have left to do is call in American fighter Colt (Chuck Norris).
The Blind Swordsman: Zatoichi (2003)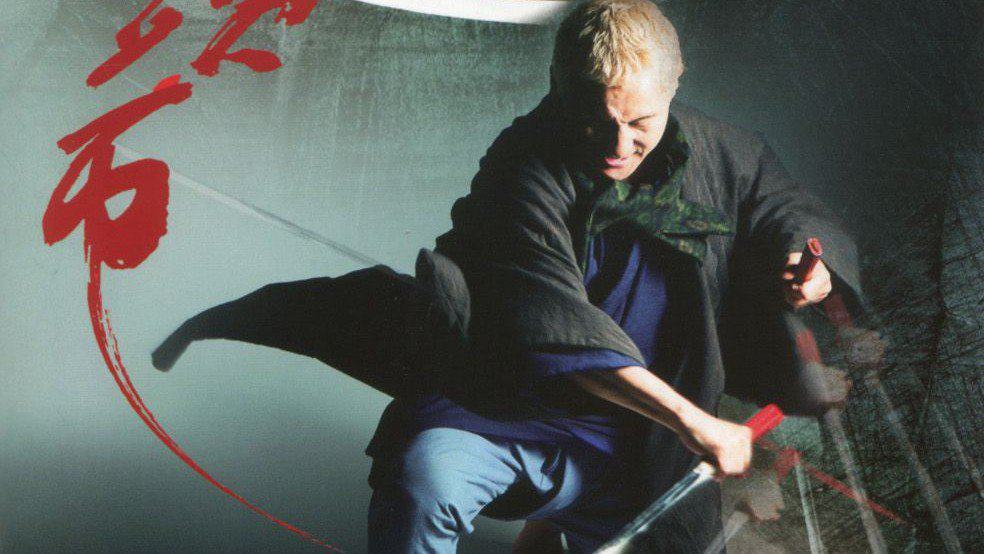 Director: Takeshi Kitano
Stars: Takeshi Kitano, Tadanobu Asano, Yui Natsukawa
Synopsis: Zatoichi is blind but very deadly. He is a masterful swordsman with incredible speed and precision. Arriving in the city he clashes with a group of underground samurai.
The Prodigal Son (1981)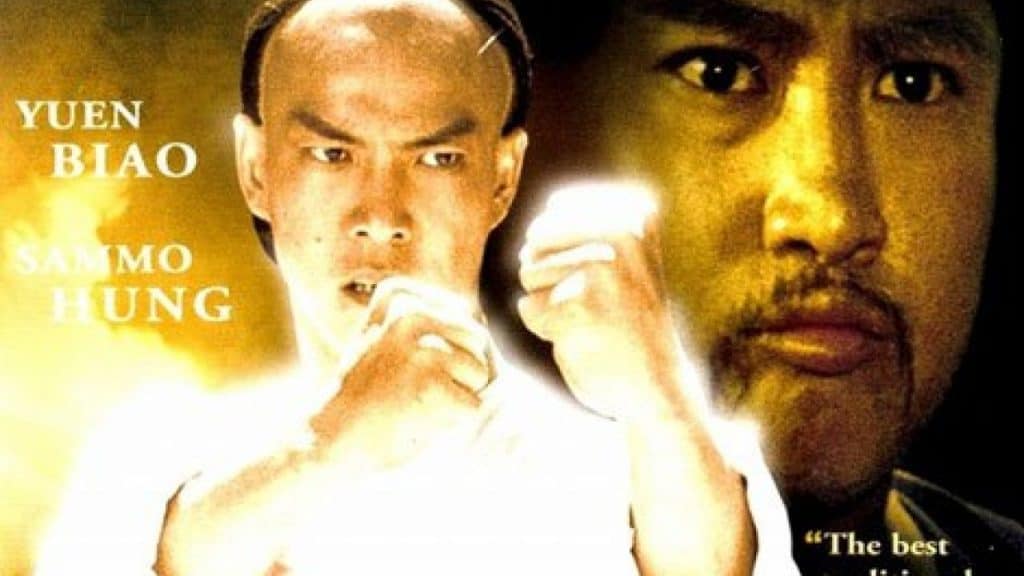 Director: Sammo Kam-Bo Hung
Stars: Biao Yuen, Ching-Ying Lam, Sammo Kam-Bo Hung, Frankie Chan
Synopsis: The city of Foshan is known for 3 treasures: the art of paper-cutting, the statue of the great Buddha, and Leung Chang, a rich son who loves kung fu and street fighting. But Leung Chang, arrogant and deliberate, one day learns the truth from actor Yee Tai Leung, a master of kung fu. Chang's parents feared for their son, so they paid the fighters to lose to Chang. In a confrontation with Yee Tai Leung, Chang learns the best truth, which is that his kung fu is bad. Chang tries to buy Taia to be his teacher, but as Tai refuses, so Chang's father buys all of Tai's acting traveling company. Tai continues to refuse to teach Changa Wing Chun, a special style of kung fu that only a few experts know, because he struggles with arrogance, lust, not because of a real motive – injustice and honor.
13 Assassins (2010)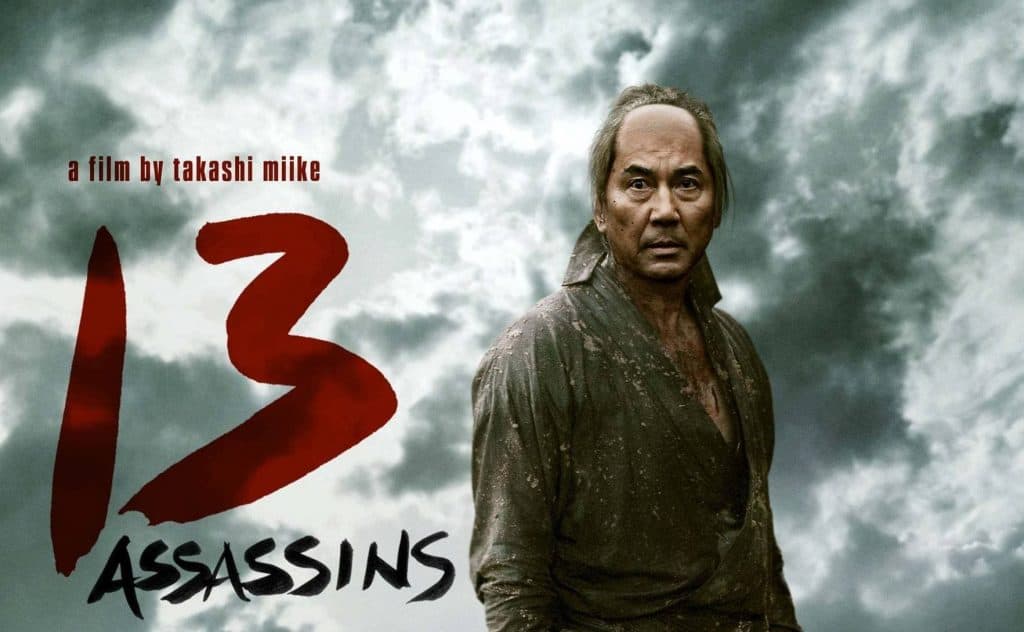 Director: Takashi Miike
Stars: Kôji Yakusho, Takayuki Yamada, Yûsuke Iseya
Synopsis: Japan, 1844. The samurai's time is slowly passing. A sadistic, young lord Naritsugu Matsudaira uses his political connections and power to abuse the ordinary world. The government understands that things will get worse if the young master becomes more powerful. Worried, they secretly hire the thirteen best samurai who are tasked with killing the evil Matsudaira. But getting to the master is not easy, because he goes everywhere surrounded by a legion of fearless bodyguards. When the leader of the thirteen assassins realizes that this bodyguard army would still be able to defeat his company, he devises a trap.
The 36th Chamber of Shaolin (1978)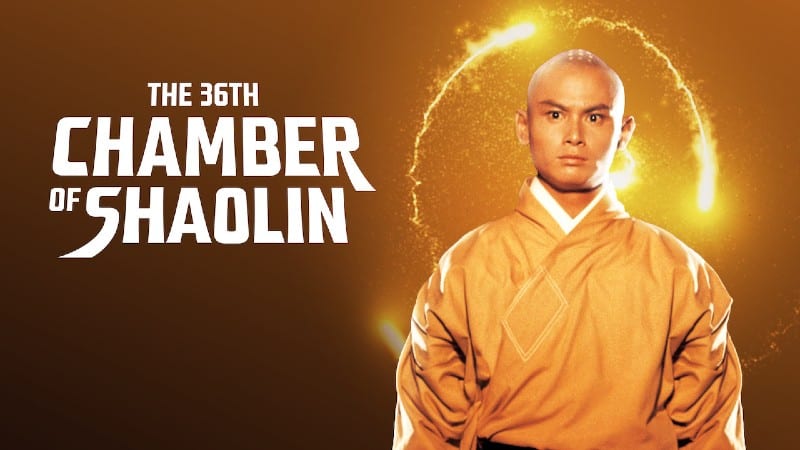 Director: Chia-Liang Liu
Stars: Chia-Hui Liu, Lieh Lo, Chia Yung Liu, Norman Chu
Synopsis: Sande, a diligent student, and son of a well-known fishmonger, rebels against invaders who kill his family and escapes to Shaolin among monks and fine kung fu experts with the intention of learning that ancient skill and passing it on to his oppressed people. But learning kung fu is not easy, especially becoming a kung fu master. Stubborn and persistent Sande goes through all the stages and becomes one of the best students, but when he exposes his idea of ​​spreading kung fu knowledge to the monks, he does not receive support.
Hero (2002)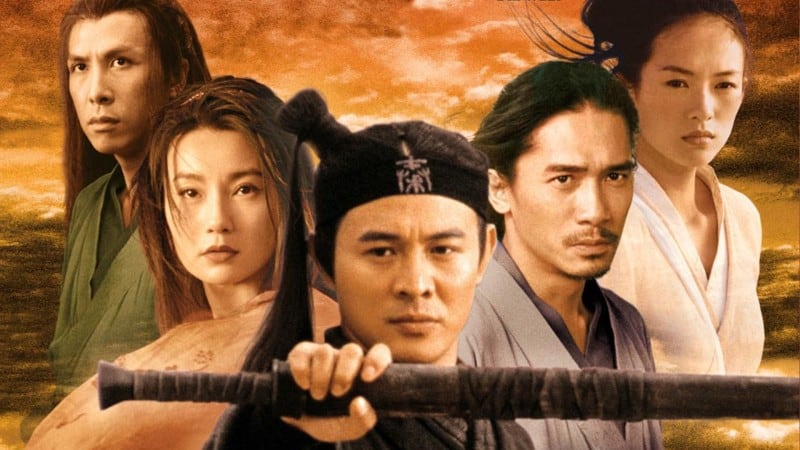 Director: Yimou Zhang
Stars: Jet Li, Tony Chiu-Wai Leung, Maggie Cheung, Ziyi Zhang
Synopsis: In ancient times, China was divided into seven kingdoms. Qin (Daoming Chen), king of the western province, is in constant danger of assassination attempts. King Qin has the most trouble from the warriors he is most afraid of. Broken Sword (Tony Leung Chiu Wai), Flying Snow (Maggie Cheung) and Sky (Donnie Yen) are three warriors who cause fear in King Qin. One day, one of the peace judges enters the palace claiming to have defeated all three king's enemies. It starts with a story that everyone listens to breathlessly and tells how He defeated Sky in a duel and used the love between Flying Snow and Broken Sword to defeat them.
Project A (1983)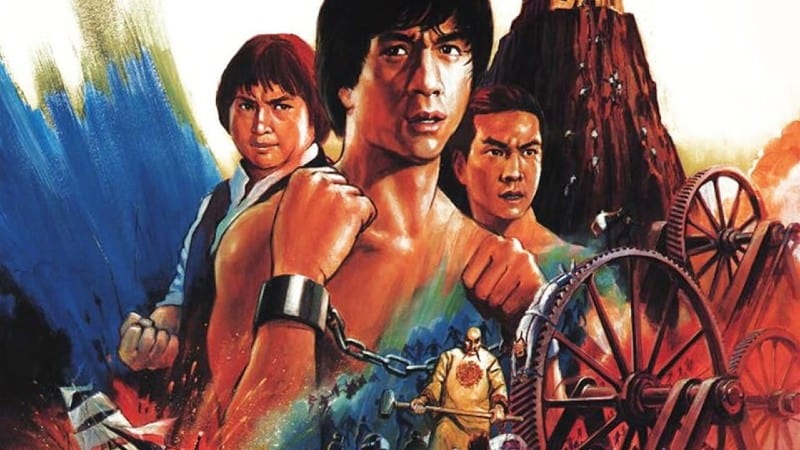 Director: Jackie Chan, Sammo Kam-Bo Hung
Stars: Jackie Chan, Sammo Kam-Bo Hung, Biao Yuen, Dick Wei
Synopsis: In the early 20th century, a gang of Chinese pirates destroyed the Chinese war fleet. Proud Fleet Commander, Old Admiral (H-S. Lau), and his sailors have been assigned to police units. This is very bad for the Navy as it has traditionally disagreed with the police, especially its arrogant Commander Chi (H-S. Kwan). Young Navy Lieutenant Dragon Ma (J. Chan) clashes with Chi. With his sailors, he undergoes unpleasant police training and after many troubles, he becomes a police cadet. Rival police special Tin Tze (Y. Biao) leads Dragon to his first covert action in which Dragon Ma arrests a gangster's mighty power. Corrupt police release the gangster and Dragon Ma, disappointed and enraged, leaves the police. He meets an old friend, cheater and smuggler Fai (S. Hung) who persuades him to steal his weapon and resell it to pirates, but Dragon ruins the action. Fei convinces Dragon that there is a traitor in the police force who is guilty of destroying the Navy. The Dragon returns to the police and manages to unite the Navy units and the police in the action of destroying the pirates and their leader Lora Sam Pau (D. Wei), who is hiding on an island where they hold hostages.
Iron Monkey (1993)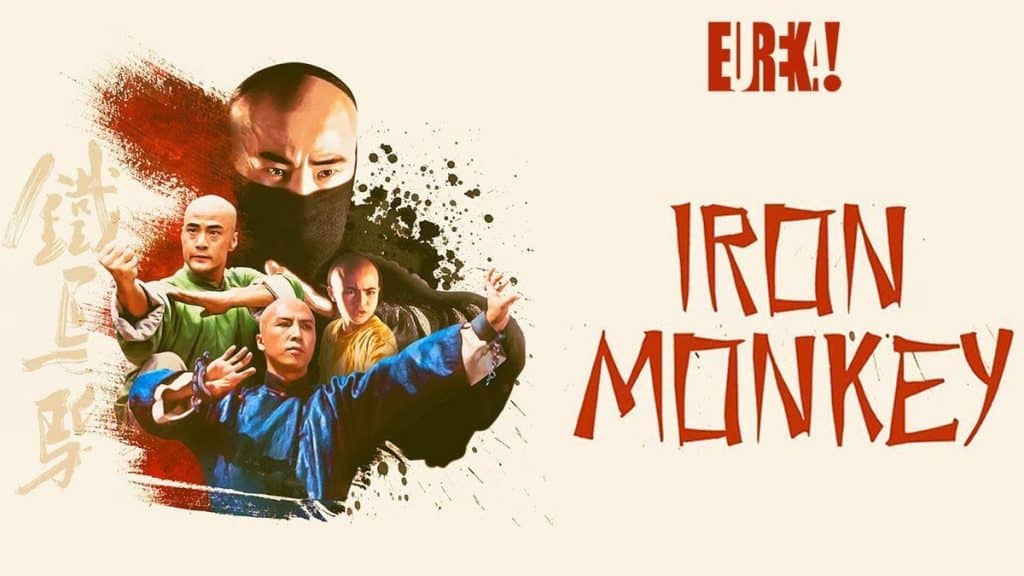 Director: Woo-Ping Yuen
Stars: Rongguang Yu, Donnie Yen, Jean Wang, Sze-Man Tsang
Synopsis: A martial artist/doctor steals from the corrupt authorities as a masked thief to give to the poor while another martial artist/doctor is forced to hunt him down. But a major threat unites them as a powerful and traitorous Shaolin monk takes over the authorities.
The Matrix (1999)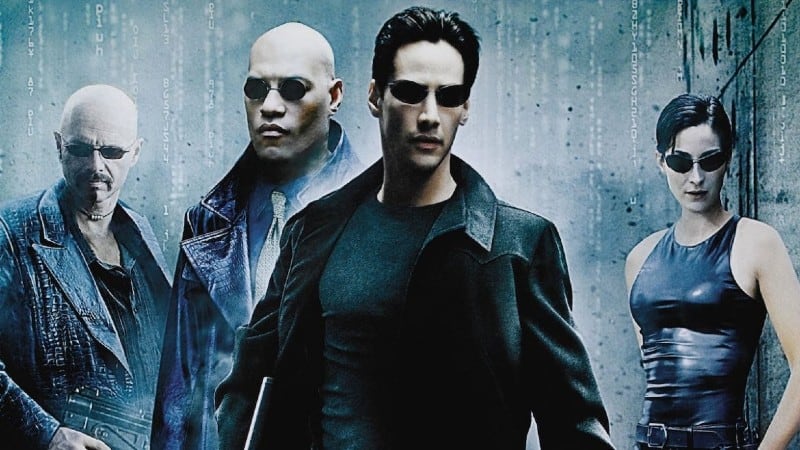 Director: Lana Wachowski, Lilly Wachowski
Stars: Keanu Reeves, Laurence Fishburne, Carrie-Anne Moss, Hugo Weaving
Synopsis: Thomas Anderson (K. Reeves) is a retired software specialist who leads a double life. He spends his nights in front of his computer where, under the pseudonym, Neo becomes a hacker trying to discover something that he is not even sure exists. He meets the mysterious Trinity (C. A. Moss) who takes him to the even more mysterious Morpheus (L. Fishburne).
Shaolin Soccer (2001)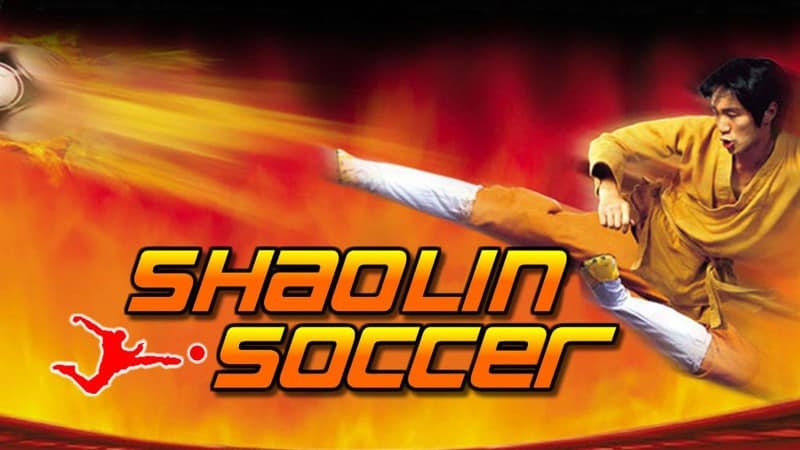 Director: Stephen Chow
Stars: Stephen Chow, Wei Zhao, Yat-Fei Wong, Man-Tat Ng
Synopsis: Sing (S. Chow) is a master of kung fu, whose only sense of life is to promote martial arts and perfect it. One day he accidentally meets a limp Feng (Man Tat Ng) called "The Golden Leg". Although the former soccer star does not initially like the idea of ​​the two designing "Shaolin kung fu football", when he realizes that there are incredible potential and strength in Singh's left leg, he agrees to become his coach. And to strengthen the team, he decides to take Sing's five brothers to the team.
Bloodsport (1988)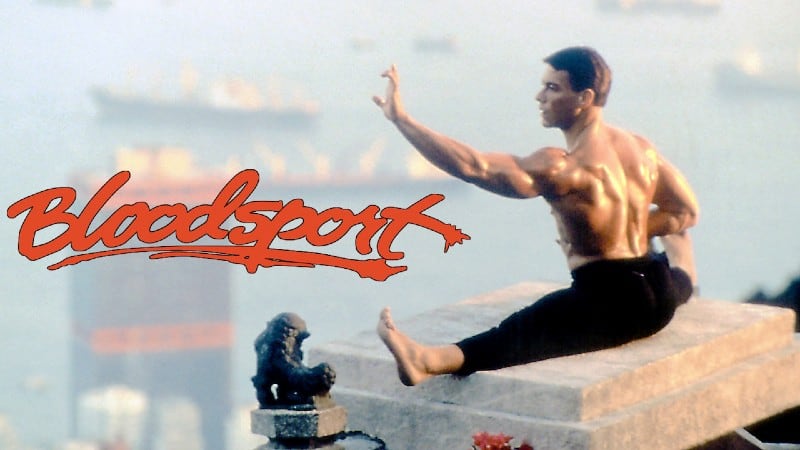 Director: Newt Arnold
Stars: Jean-Claude Van Damme, Donald Gibb, Leah Ayres, Norman Burton
Synopsis: American fighter Frank Dux (Jean-Claude Van Damme) has been training and studying all his life under the belt of the experienced Tanaka (Roy Chiao), to one day make his appearance on the cult Kumite. It is a martial arts competition in which participants are often seriously injured and sometimes even killed. Although aware of all the dangers, Frank chooses to participate, despite the advice of his superiors in the military. Frank manages to evade the military pursuers and begins his appearance in the tournament, which also features current champion, ruthless Chong Li (Bolo Yeung).
District B13 (2004)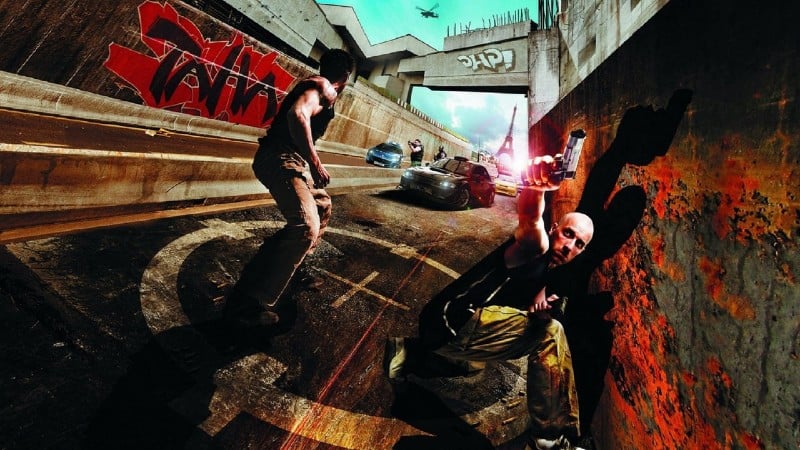 Director: Pierre Morel
Stars: Cyril Raffaelli, David Belle, Tony D'Amario, Bibi Naceri
Synopsis: In Paris in 2010, a high wall separates the infamous district number 13 from the rest of the city, preventing anyone from entering or leaving it. In one crime-ridden district, former criminal Leito (D. Belle) is trying his best to keep drug bosses and dealers away from his neighborhood. When he abducts and destroys the drug of Taha Bemamud (B. Naceri), he finds himself targeted by Bemamud's revenge, who abducts his sister Lola (D. Verissimo-Petit). Confronted with the aggressive criminal and his men, Leito manages to outsmart his opponents and bring Bemamud to the police station, believing that he is facing a just punishment. But soon he faces a corrupt inspector (A. Rimoux) who arrests him and releases Bemamud. Six months later, police officer Damien Tomaso (C. Raffaelli) is tasked with entering District 13 and finding a neutron bomb stolen by Bemamud's men, led by the cruel K2 (T. D´Amario). They plan to activate the bomb in the city in 48 hours, and Damien's task is to release Lola together with Leita and thwart the plans of the criminals.
Lady Snowblood (1973)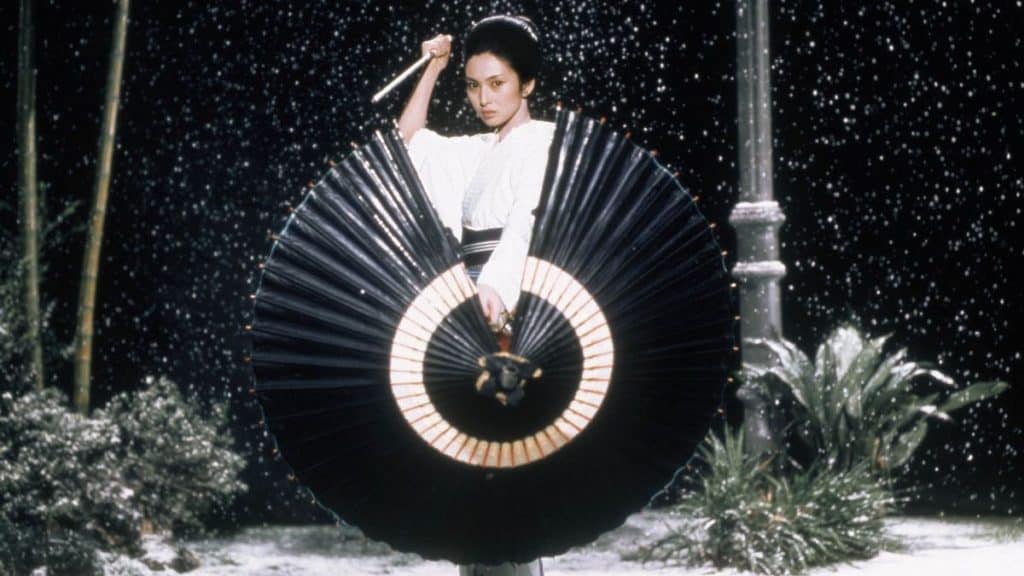 Director: Toshiya Fujita
Stars: Meiko Kaji, Toshio Kurosawa, Masaaki Daimon, Miyoko Akaza
Synopsis: A strikingly beautiful young woman is raised from birth to be a deadly instrument of revenge against the swindlers who destroyed her family.
Kung Fu Panda (2008)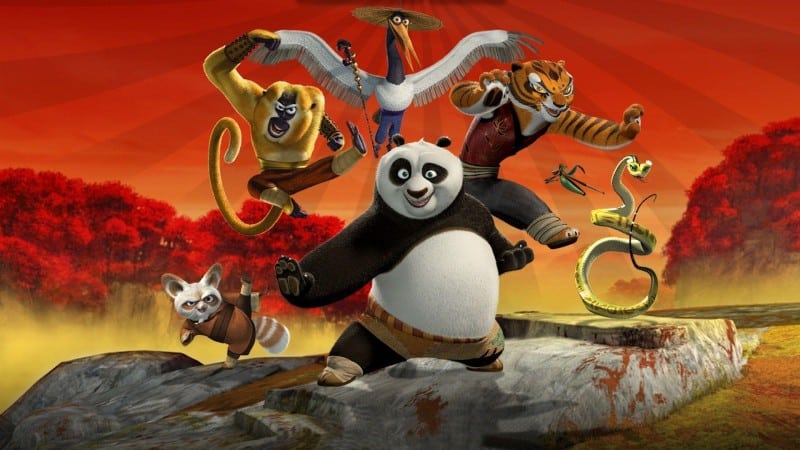 Director: Mark Osborne, John Stevenson
Stars: Jack Black, Ian McShane, Angelina Jolie, Dustin Hoffman
Synopsis: The large and somewhat lazy Panda Po works at his father's pasta shop. A big fan of kung fu poo dreams will soon come true when fate stirs his fingers, and he joins his heroes – the Fierce Five, made up of Tigress, Crane, Mantis, Viper, and Monkey, led by guru Shifu. In the martial arts temple, Po is proclaimed a legendary warrior who, according to legend, will lead the Big Five. When the vengeful Snow Leopard attacks Po's fellow citizens, Po will have to show his skills to protect them from traitors, and turn their shortcomings into advantages.
Operation Condor (1991)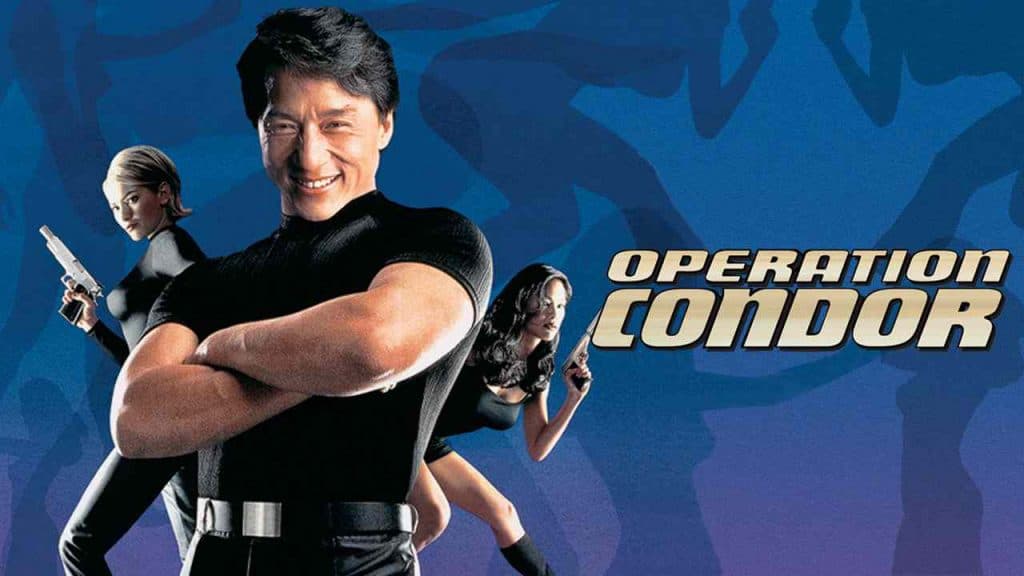 Director: Jackie Chan
Stars: Jackie Chan, Carol 'Do Do' Cheng, Eva Cobo, Shôko Ikeda
Synopsis: Duke Scapio hires Jackie to find Nazi treasure in the form of gold bars, hidden somewhere in the Sahara. Scapio gives Jackie his assistant, secretary Ada. Soon, Jack and Ada are joined by Elsa, whose grandfather was one of the Nazi officers who hid the treasure. But two Arab fanatics are also looking for it as well, and there's old Nazi Adolf with his men.
Kickboxer (1989)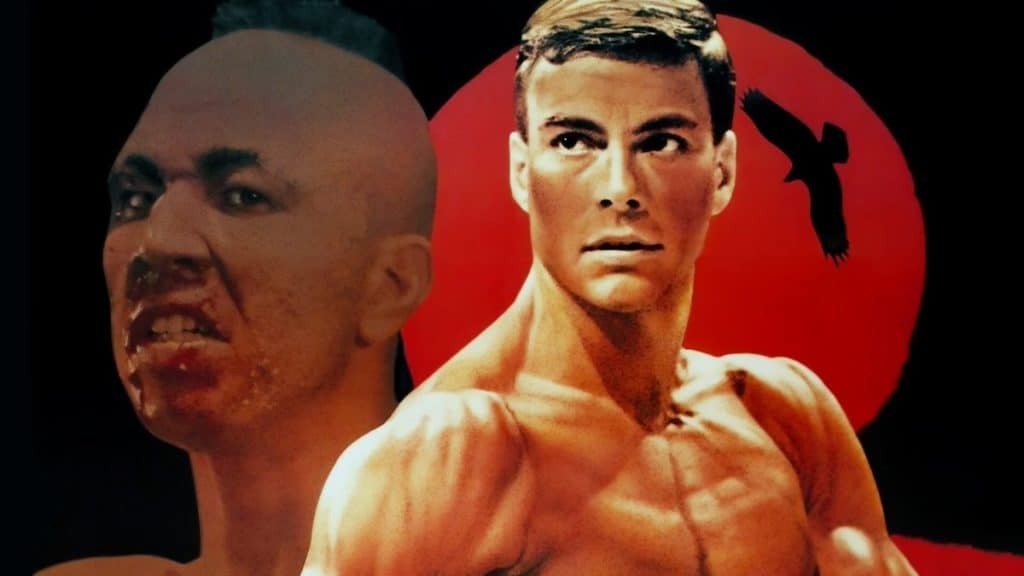 Director: Mark DiSalle, David Worth
Stars: Jean-Claude Van Damme, Dennis Alexio, Dennis Chan, Michel Qissi
Synopsis: The fight to the last breath awaits you in the classic action movie of the eighties – "Kickboxer", in which the notorious Muay-Thai fighter, called Tong Po, appears as one of the most terrifying villains. Eric Sloane (Dennis Alexio) is on his way to Thailand after winning a kickboxing tournament in the United States. There he meets a ruthless and invincible fighter, Tong Po (Michel Qissi). Eric fights hard during the fight, but the cruel opponent breaks his spine with a brutal blow. The American fighter remains paralyzed, and his younger brother Kurt (Jean-Claude Van Damme) wants revenge on Tong Po at all costs. Realizing, however, that he did not grow up to be a fighter of that caliber, Kurt seeks the help of an eccentric martial arts master, Xian Chow (Dennis Chan). After the initial rejection, Chow receives Kurt and teaches him the secrets of deadly martial arts.