Boxing is one of the most popular combat sports in the world.
There are millions of people who enjoy watching it and listening to it. That's why so many awesome boxing podcasts are produced.
From ex-fighters, sports analysts, commentators to just YouTubers, there's a bunch of awesome boxing podcasts to satisfy anyone's taste.
Some are funny, and some have a more analytical approach.
Whatever you prefer, you'll find it on this list of the best boxing podcasts in the world!
Note that the list is not ranked by quality or any other criteria other than alphabetical order.
5 live Boxing with Costello & Bunce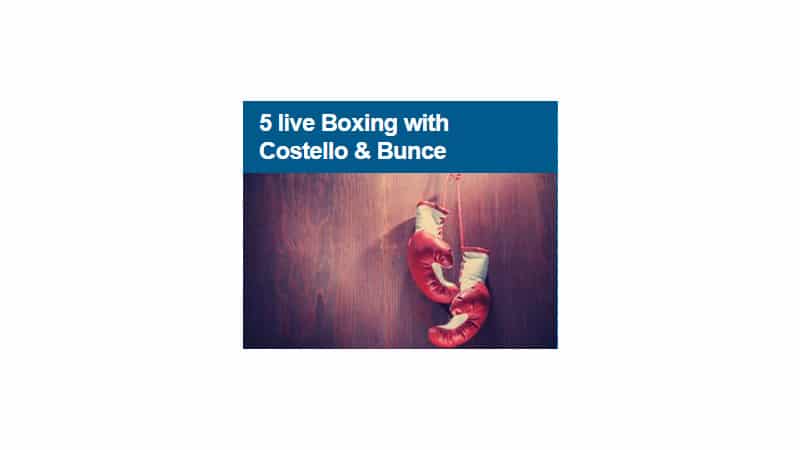 The 5 live Boxing with Costello & Bunce is a BBC Radio podcast hosted by long-time BBC sports commentators and analysts Mike Costello and Steve Bunce. The podcast features special guests and speaks about the latest news and fights to go on in boxing. It's a very productive podcast, too, as a new episode airs every Monday.
Below The Belt – Boxing Podcast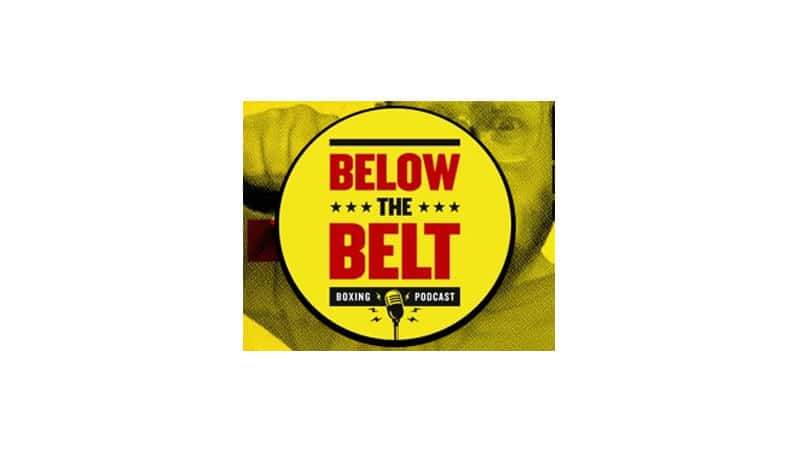 Below The Belt podcast shares excellent insights into the world of boxing. Their content is very rich, and they cover a lot of different topics, which is great for real boxing enthusiasts. They have all kinds of social media where you can follow their work. They are based in the UK but work all over the world.
BoxHard Boxing Podcast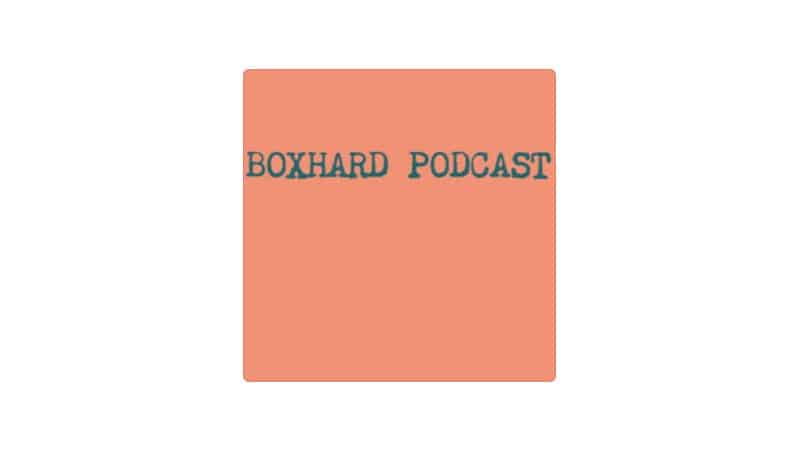 The BoxHard Boxing Podcast is a great source of boxing entertainment. They don't only share the news but conduct friendly interviews, talking about everyday topics with big names in the boxing industry. There are two guests per show, hosted by Ayaz Sumra and Joey Coast-Man.
Boxing Asylum: Nuthouse Podcast
The Boxing Asylum: Nuthouse Podcast is produced by Boxing Asylum, a YouTuber and boxing content creator with several thousand subscribers. He hosts interviews with big boxing names such as Eddie Hearn and Tony Bellew, shares his views on the latest fights and rising stars, etc.
Boxing by Sunday Puncher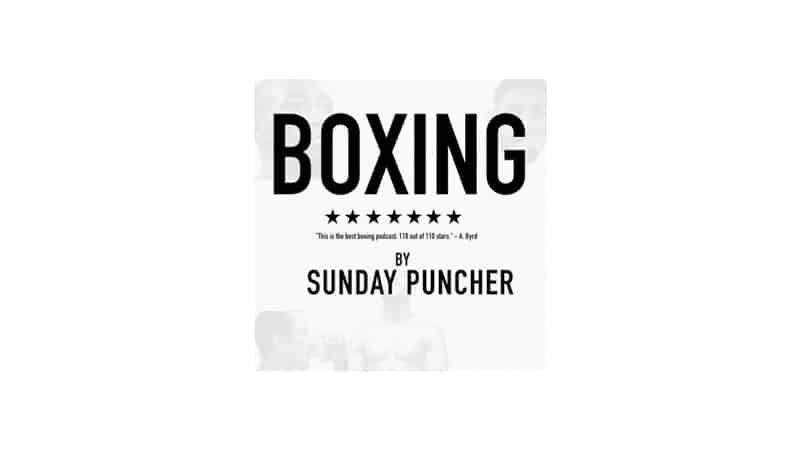 Boxing by Sunday Puncher is a podcast about the latest news and topics revolving around boxing. The show offers objective analysis using numbers and stats to give predictions and comments on fights. It's a chill, humorous podcast with plenty of jokes, but the debates sometimes get quite heated.
Boxing Life Stories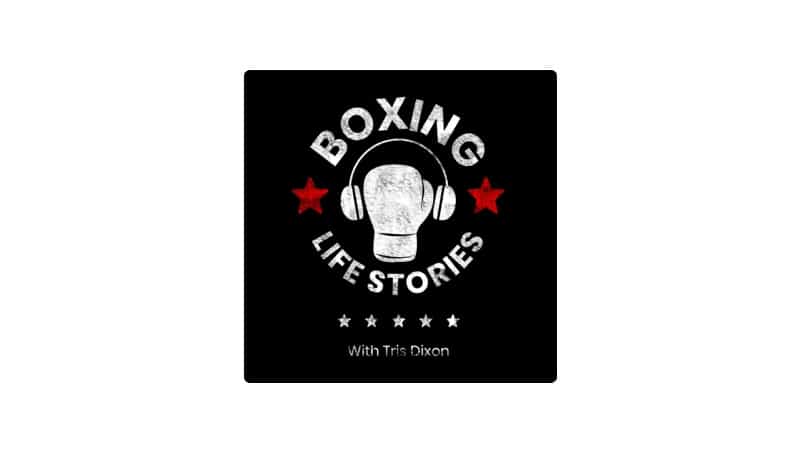 The host of the Boxing Life Stories podcast is Tris Dixon, the former editor of Boxing News. He also does the BT Sport No Filter Boxing, but his Boxing Life Stories podcast took off. He does in-depth interviews with people from the world of boxing, sharing their life stories and experiences.
Boxing Talk
Boxing Talk is an all-new boxing podcast hosted by three friends, Ricky, Juan, and Quique. They are boxing enthusiasts talking about boxing's latest stuff, including upcoming bouts, results, fighter analysis, predictions, etc. Things sometimes get heated, but the content is high-quality.
Boxing Unwrapped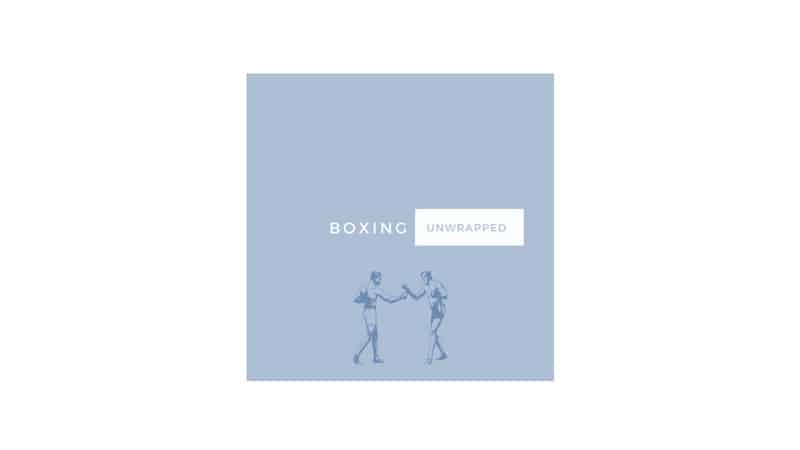 If you are looking for something fun and relaxing, listen to the Boxing Unwrapped podcast. Two friends in the UK host it as they try to explain the weirdest situations in boxing, including murky business and controversial situations. They do it hilariously, making this podcast perfect to have a laugh or two.
Brawl Boxing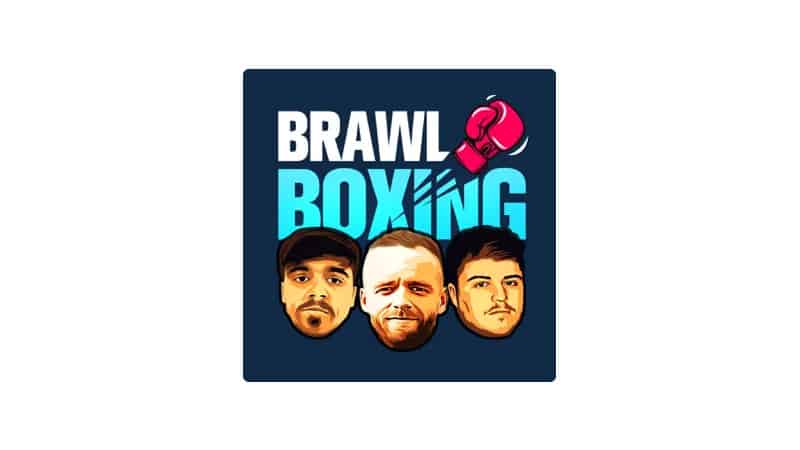 This incredible podcast is produced by The Brawl Boxing and is made to be a discussion-type podcast. The hosts are fantastic at what they are doing. The three are Com McGuigan, Ryan McLaughlin, and Ciaran McCourt, and they put out one episode a week. Enjoy heated arguments, opinions, and standpoints for everything boxing-related.
Brooklyn Boxing Group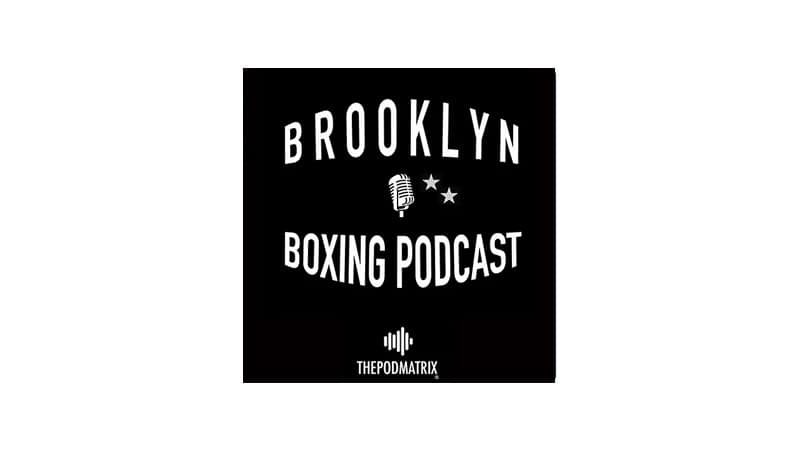 The Brooklyn Boxing Group podcast is a great series produced by brooklynboxinggroup.com. The show is interview-based and brings in the biggest names in the boxing industry as guests. Fighters, trainers, analysts, and other personalities in the boxing world are frequent guests on the show, so check it out if you're searching for a new podcast to follow.
Brooklyn To The World with Paulie Malignaggi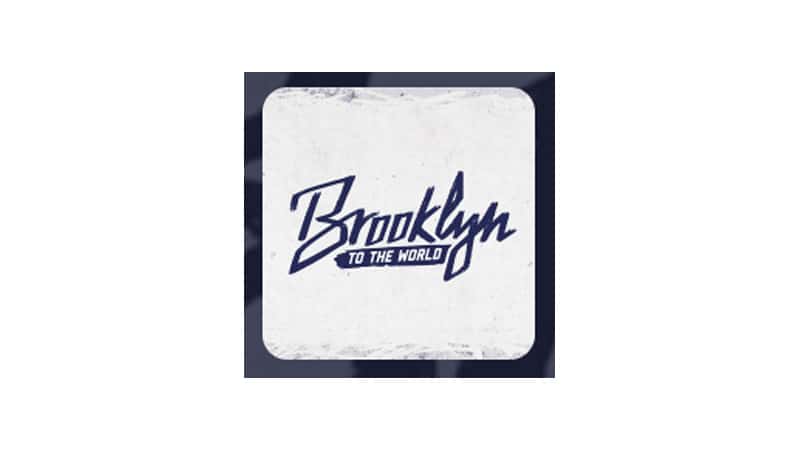 Paulie Malignaggi was one of the most controversial names in boxing for quite some time after his beef with the UFC star, Conor McGregor. That's why his Brooklyn To The World podcast quickly became popular, as Malignaggi and Peter Cards talk about everything in boxing. There's a lot of jokes and entertainment to the podcast, too. Check Brooklyn To The World with Paulie Malignaggi out if that's what you're looking for.
BTR Boxing Podcast Network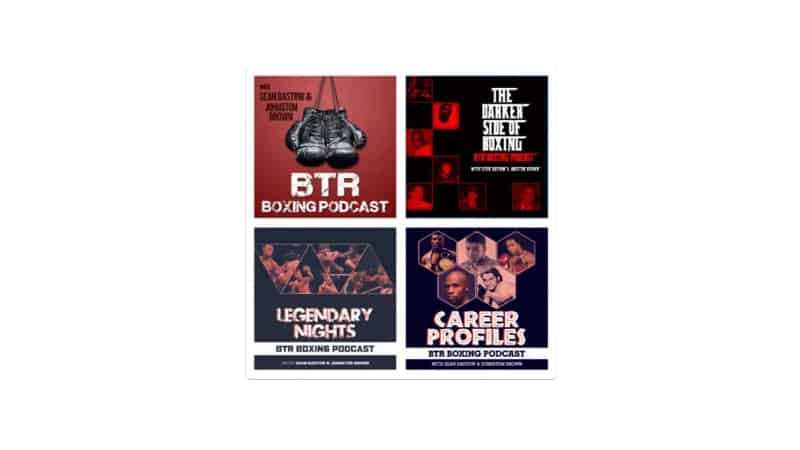 There are several different podcasts in this network, but they all work as one big platform to hear everything you need to know about the latest boxing news. BTR Boxing Podcast Network includes fight previews, reaction shows, analysis, debates, and more. Some series are The Darker Side of Boxing, Career Profiles, etc.
Coach Anthony Podcast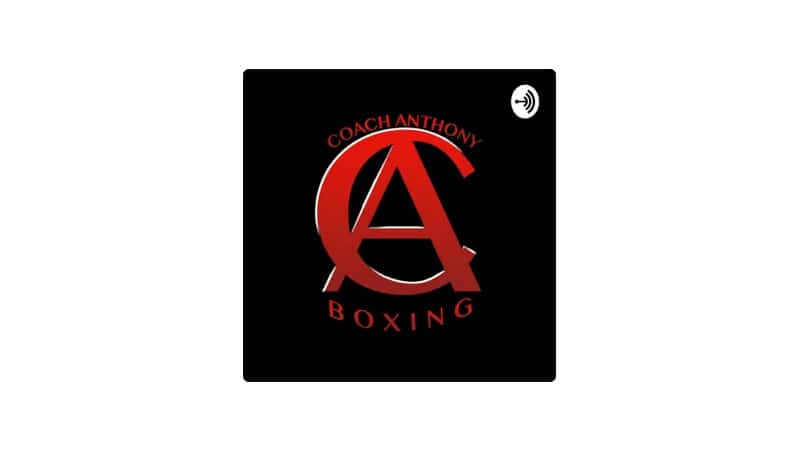 Coach Anthony is a professional boxing trainer with over twenty years of experience. He has a YouTube podcast talking about all the boxing magic. He breaks down individual fighters' moves, teaches you how to throw punches the right way, and talks about his years of boxing experience. You can find the podcast on YouTube and the Coach Anthony Boxing website.
Fight Disciples Podcast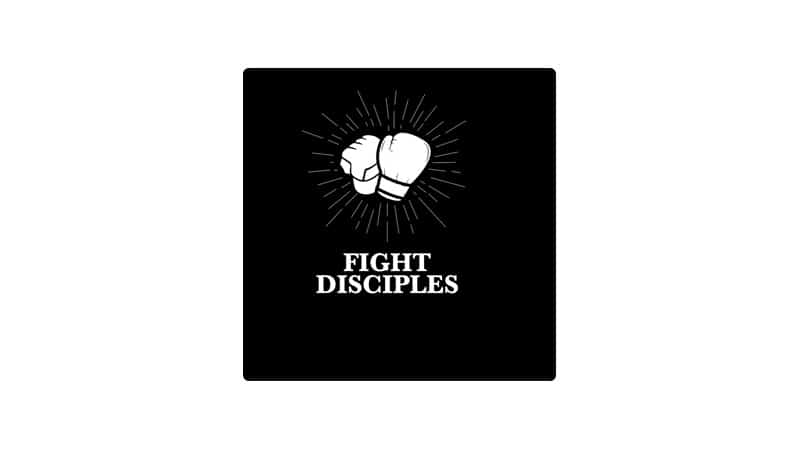 Adam Catterall and Nick Peet host this incredibly fun Fight Disciples podcast featuring the hardest-working fighters in the game. They do interviews with the fighters, allowing them to share their routine and mentality with fans to encourage them to work harder themselves.
Fight Night Boxing Podcast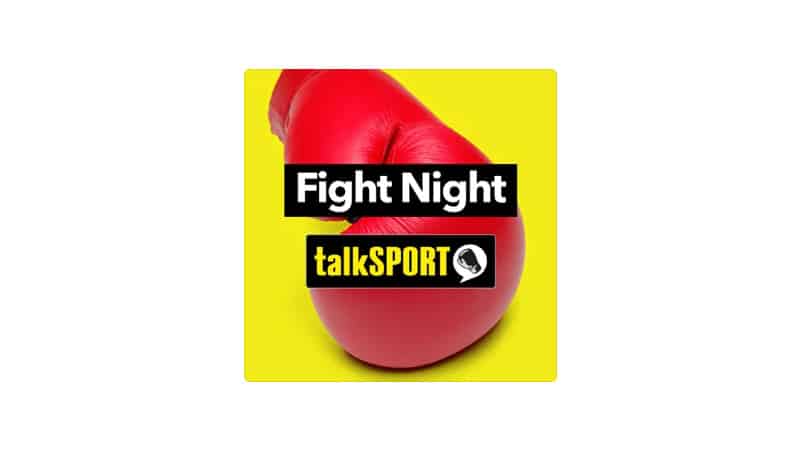 The Fight Night Boxing Podcast is a great podcast to hear all about the biggest headlines in boxing. That includes big fights, stories, and news, packed with huge names coming on the show as guests. The podcast is produced by talkSPORT, another big media brand known for its excellent boxing content.
FIGHT NIGHT Radio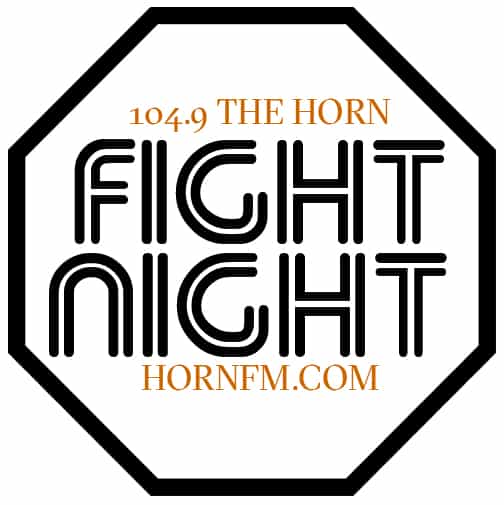 Since 2014, FIGHT NIGHT Radio is a podcast hosted by Eddie Cross and Jordan Walburger. Eddie Cross has produced some of Austin's top sports shows and has led the push to bring MMA to Austin radio. Jordan Walburger has interviewed many MMA stars, including Conor McGregor, Georges St. Pierre, and Ronda Rousey. On top of MMA, they often talk about boxing as well.
Hannibal Boxing Podcast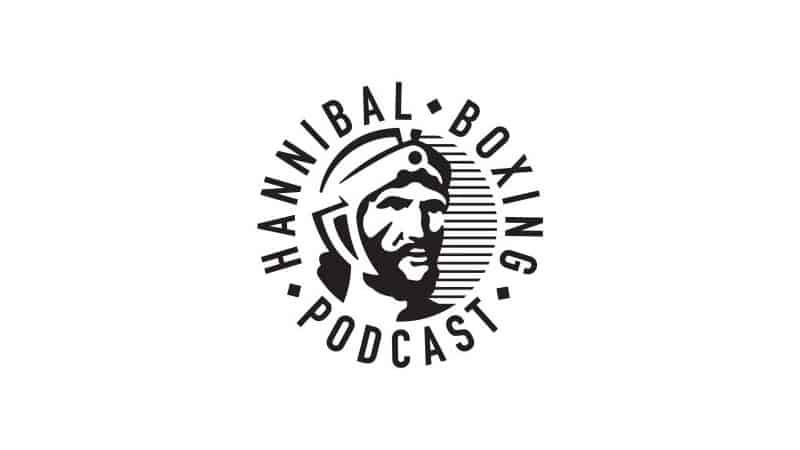 The Hannibal Boxing Podcast is a great show hosted by Patrick Connor, a boxing historian, and enthusiast. The podcast is interview-based and features famous faces from the world of boxing, such as ex-fighters and champions, journalists, and authors. Hear exciting rumors and uncover some stories in boxing history that you never heard before.
Hotboxin' with Mike Tyson
Hotboxin' with Mike Tyson podcast hosted by the legendary heavyweight champion Mike Tyson usually talks about boxing, but there are numerous other topics he likes to discuss with his co-hosts and guests. If you are a Tyson fan and enjoy his funny side, this podcast will be fantastic entertainment for you.
Inside Boxing Live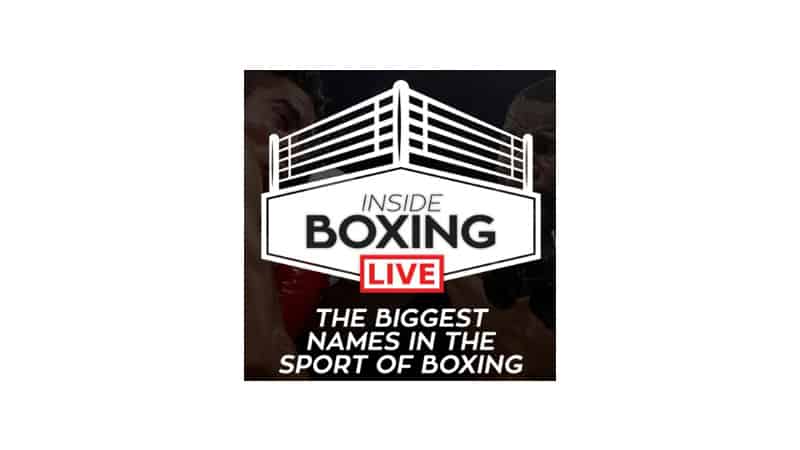 The Inside Boxing Live podcast is an entertaining show bringing you exclusive interviews with the biggest names in boxing. Some of the notable guests on the show recently were Keith Thurman, Brian Campbell, Claressa Shields, and others. It's a great show to hear about the boxing elite first-hand.
In The Corner Boxing Radio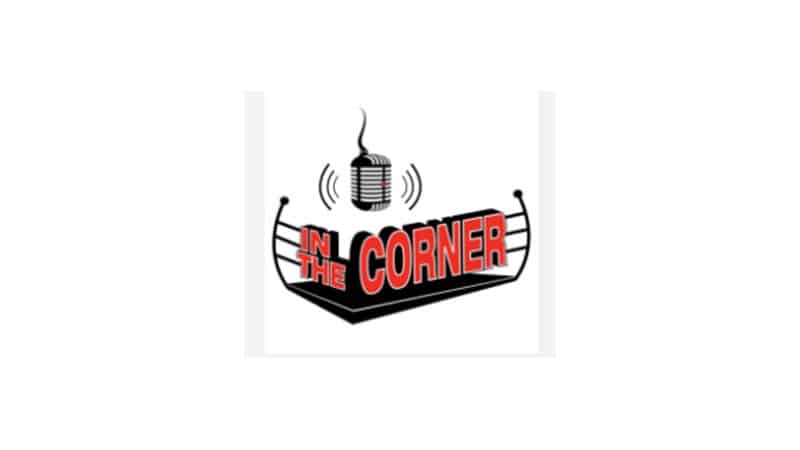 They say this is "a boxing show for the fans, by the fans." You might not get the expertise you get when listening to professional analysts do podcasts, but In The Corner Boxing Radio touches some of the most important topics that interest the fans and do understandable in-depth previews and predictions of upcoming bouts.
Knuckles and Gloves Boxing Radio
Knuckles and Gloves Boxing Radio is one of the most technically perfect boxing podcasts in the world, which is why it's also one of the highest-rated. The hosts are experts and authors Patrick Connor, Aris Pina, and Brin-Jonathan Butler. They give their opinions on fights, recap events, and dive deep into boxing history.
Leave it in the Ring Radio
If you want the highest quality of post-fight analysis, Leave it in the Ring Radio podcast is the way to go. They go into detail, which is why you should know your boxing if you want to understand everything. Apart from analysis, the show shares the latest news while featuring guests, including champion boxers, trainers, and fans.
Macklin's Take
The Macklin's Take boxing podcast is a fantastic show hosted by Sky Sports commentator Andy Clarke and 3-time world title challenger Matt Macklin. It combines expertise with a relaxed vibe, which makes this podcast tremendous for people who want to hear something smart and those who just want some fun.
Morning Kombat with Luke Thomas and Brian Campbell
Morning Kombat with Luke Thomas and Brian Campbell podcast is not strictly for boxing but rather all the mainstream combat sports. Mostly, the hosts focus on MMA and boxing, but they discuss the biggest news in Kickboxing as well. The show is produced by Showtime and hosted on CBS Sports.
New Age Boxing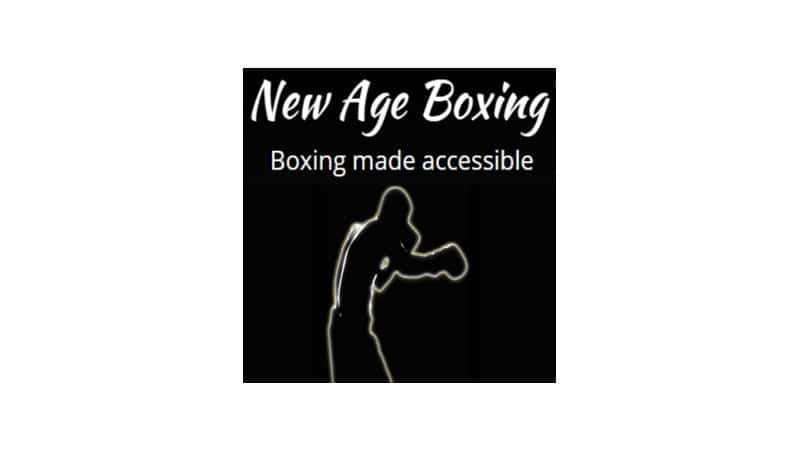 The New Age Boxing is a boxing podcast that gives a little bit of everything for everybody. That's why both casual fans and boxing experts enjoy the show, hosted by Andi White and Martin Theobald. They do previews and recaps and often delve into the politics behind boxing, uncovering a whole world of injustice happening behind the scenes.
Pink Jumpsuit Boxing
I feel the only thing that I can say the guys making the Pink Jumpsuit Boxing podcast should change is to post more often. It is by far one of the funniest boxing podcasts out there and is made for casual boxing fans. You don't need expert knowledge to enjoy the podcast, but the only problem is that they post only once every couple of months.
Pound for Pound Boxing Podcast
The hosts of Pound for Pound Boxing Podcast are both big names in their respective fields. Award-winning actor Jake Wood paired up with his best friend, Spencer Oliver (former European Super Bantamweight Champ). It's a fiery duo leading a super dynamic podcast talking about boxing and hosting the biggest names in the industry, as well as some celebrity boxing fans.
Punch Perfect Podcast
---
---
Punch Perfect (Boxing) Podcast is hosted by the Neutral Corner boxing page; run by the fans, for the fans. They are dedicated to providing the best boxing & MMA content, including weekly podcasts and game show series.
Ringside Reporter
The Ringside Reporter is a podcast that talks about so many different topics, making it such a good podcast. They talk about the latest boxing news and insider information, including fights still in the making, rumors, fight results, and more. If you want a podcast to be your source of boxing information, this is the way to go.
Ringside Toe2Toe Boxing Podcast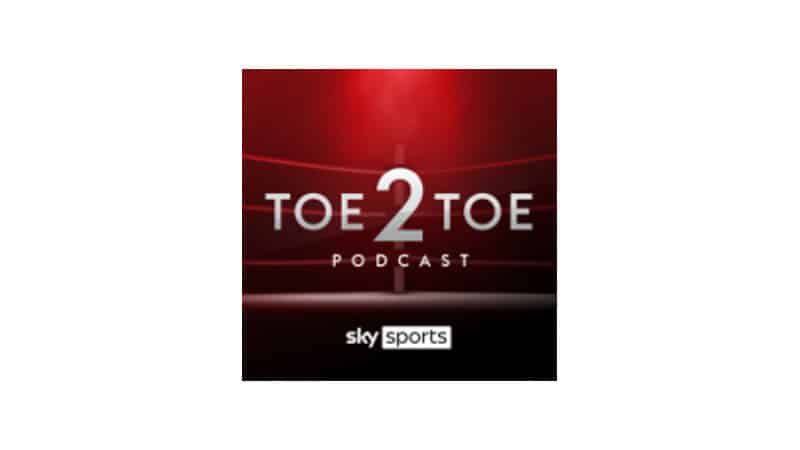 Sky Sports is one of the biggest brand names when it comes to boxing. The Ringside Toe2Toe Boxing Podcast is their installment coming out every week, and it usually features some of the brightest stars in the boxing business. Dillian Whyte and Eddie Hearn, among others, were the guests on this show, giving you the latest news, insights, and fight analysis.
Rope a Dope Radio Podcast
Rope a Dope Radio Podcast that brings you all you need to know about the latest stuff in boxing. Updates on fighters, predictions, and debates are a standard part of the show. Chris Carlson is the host, and an episode is up to every Tuesday, making all the news in the show super fresh.
Showtime Boxing with Raskin & Mulvaney
Showtime Boxing with Raskin & Mulvaney has been around for more than thirty years. If that doesn't say experience and expertise, I don't know what does. They recently launched their podcast and instantly gained serious traction. The hosts are Eric Raskin and Kieran Mulvaney, discussing boxing news and hosting exclusive interviews with the boxing elite.
SI Boxing with Chris Mannix
Sports Illustrated is one of the biggest names in sports media overall, not only for boxing. They started running the SI Boxing with Chris Mannix podcast a couple of years ago, and it already has a decent number of regular listeners. Mannix is a great character, bringing boxing and its most prominent names closer to the fans with interviews and conversations.
State of Combat with Brian Campbell
State of Combat with Brian Campbell is the CBS Sports insider that loves all combat sports, but mostly boxing. He touches the hottest topics every week with separate episodes of the show dedicated to boxing, MMA, and WWE, respectively. Big names from all these sports are regular guests for Campbell, making this show one of the best available.
TalkBox Boxing Podcast
What's great about the TalkBox Boxing Podcast is that it's a lot more concise than many other podcasts. You'll get all the info about boxing that you need, including news, interviews, etc. But, instead of air for 3 or 4 hours at a time, it's divided into 60-minute episodes. The host is Michael Woods, and Everlast sponsors the show.
Tha Boxing Voice
Tha Boxing Voice podcast is a radio show featuring weekly guests to discuss boxing news, upcoming fights, results, statements, etc. The guests are often rising stars in the game, as well as some of the all-time greats. The show airs twice a week, so it is a perfect choice to hear only the latest news.
The 3 Knockdown Rule
The 3 Knockdown Rule is a podcast of a very concise and straightforward layout. The hosts Mario Lopez and Steve Kim talk about three topics happening in the boxing world right now. That includes relevant fights, inside updates, fighter statements, and other news.
The Boxed Out Podcast
This is an explicit The Boxed Out Podcast with no holds barred but with expert hosts, guests, and names from the boxing world. Mikey Garcia and others talk about everything related to boxing. They analyze' specific fighters, give comments on recent fights and results, the debate about upcoming fights, etc.
The Boxing Betting Show
The Boxing Betting Show podcast for anybody who loves to play a little wager to make the fights more exciting. It focuses on analyzing betting odds, picking favorites, and predicting outcomes of fights. The host Tom Craze does interviews with experts to discuss and determine what bets you should make.
The Boxing Podcast
The Boxing Podcast is sponsored by 32 Red and produced by one of boxing's highest authorities, The Ring magazine. Listen to the host's Steve Lillis and Dev Sahni talk about the latest updates on fighters and events while also conducting interviews with the sport's leading names.
The Boxing Rant
The Boxing Rant podcast is a great show hosted by two boxing experts and enthusiasts, Kenny Keith and Vince Cummings. They go deep in their previews of fights, dissecting every fighter's capabilities and comparing them to the opponent. They also discuss the top fighters, talk about rising stars, etc. They focus on the boxers instead of boxing in general.
The Corner Podcast
The Corner Podcast is dedicated not only to boxing but to MMA and pro-wrestling, too. The show is hosted by respected journalists Andreas Hale and Kel Dansby. They both worked for the biggest sports media brands in the world, such as Sporting News, Ring Magazine, Fansided, Sherdog, etc.)
THE FIGHT with Teddy Atlas
If you want to make a list of the best boxing podcasts, you can't leave out THE FIGHT with Teddy Atlas. He is one of the biggest names in boxing history – not as a fighter, but as a Hall of Fame commentator and a trainer to countless world champions. He gives his insights and comments on everything boxing-related.
The Last Round
This US-based podcast is incredible for casual fans who want simple information and analysis that is not technically complicated. The previews go in-depth but in a simple, understandable way. The Last Round Hosts Danny Z and Michael Shepherd do two episodes a week, covering the world's biggest boxing events and fights.
The Lukie Boxing Podcast
ITBoxing.com hosts The Lukie Boxing Podcast, and you can listen to it on the Inside the Ropes radio. It's another awesome weekly podcast bringing you all the latest boxing news. They put effort into making original content, so make sure to give it a shot.
The Matchroom Boxing Podcast
The Matchroom Boxing Podcast is one of the biggest promotions in the boxing world, lead by the boxing expert agent, Eddie Hearn. Some of the biggest fighters have appeared on the show, including Anthony Joshua. Several shows are under the same podcast, including Matchroom Radio, The Punchline, and Hearn & Bellew: Talk The Talk.
The Neutral Corner
The Neutral Corner is a cool boxing podcast that features the host Michael Montero every Monday. Montero is joined by many famous faces from the boxing world in the show, and it's not that rare to see him get under their skin and cause heated arguments and debates. It's called The Neutral Corner, but it's anything but neutral.
The PBC Podcast
The PBC Podcast is dedicated only to boxing, with a high focus on PBS fighters and events. PBC (Premier Boxing Champions) is a series of televised boxing events managed by Al Haymon. In the podcast, they reveal new fight cards, analyze previous events, discuss news and interview PBC boxers.
The Pug and Copp Boxing Show
The Pug and Copp Boxing Show is a fun podcast with excellent analysis and breakdowns of fights, the fighters, and the world of boxing in its entirety. The hosts are Mike Coppinger and Lance Pugmire, from which the show got its name. It airs twice a week, so you can rest assured you're getting only the latest info when listening.
The Rocky Road
Most boxing podcasts focus on the latest news, but The Rocky Road does the exact opposite. Once a week, the hosts Kevin Byrne and Simon Maguire take us on a trip down memory lane to revisit incredible fights in the past, be it unforgettable ones like the Rumble in the Jungle or the ones that we already forgot.
The (un)professional Boxing Podcast
The (un)professional Boxing Podcast is a bit different than your typical boxing podcast. Although the content is focused mainly on giving thoughts about the latest boxing stuff, the host isn't a big expert name but a BoxRec editor and Twitter user @BoxrecGrey. His show is funny and relaxed, but he shares some incredible viewpoints and expert analyses.
TKO with Carl Frampton
If you have never heard of Carl Frampton, then you probably don't watch boxing all that much. He is a two-weight world champion that hosts this podcast with Chris Lloyd, a long-time journalist and TV presenter. The guys do interviews with the boxing elite, analyze fights, and Frampton shares his thoughts and insights about everything boxing. Follow him at TKO with Carl Frampton.
William Hill Boxing
William Hill Boxing is yet another podcast hosted by Steve Bunce, only this time, his co-host is Lee Phelps. This podcast is held before every major boxing event, analyzing each fighter individually, breaking down fights, and giving predictions of the outcomes.
World Championship Boxing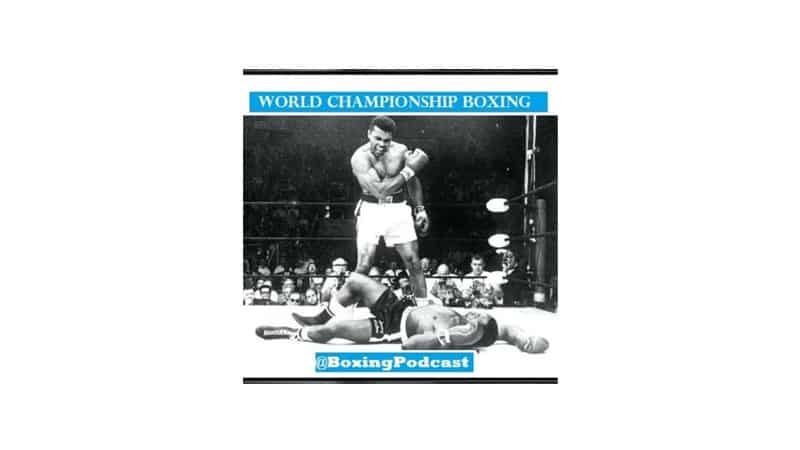 The hosts of the World Championship Boxing podcast are LoganTimeTraveler and Robert Silva, boxing fans and reporters. This particular show gives you the latest results in boxing and some subjective comments on the fights. The guys are funny and smart, and they also host the Greatest Performances Series, etc.