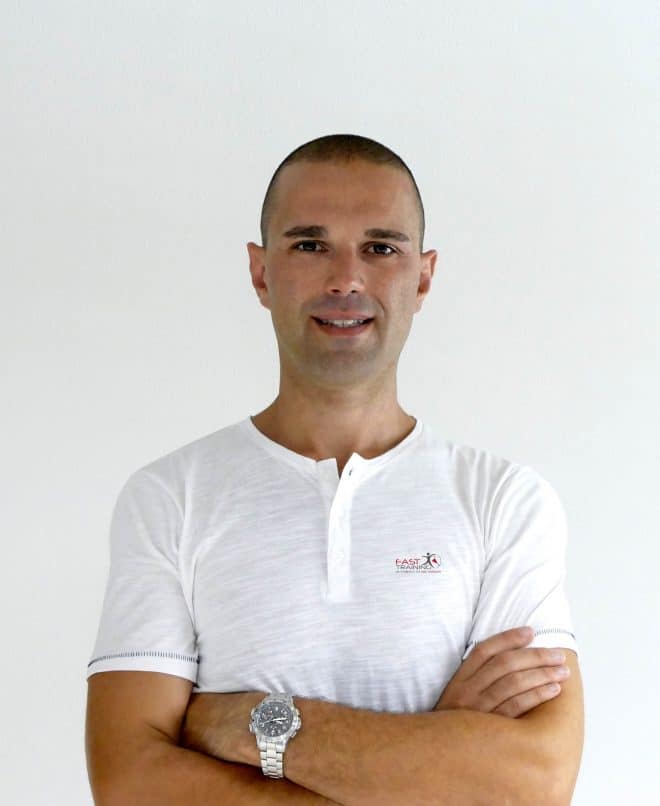 Gianluca Martucci
Gianluca Martucci is a personal trainer and an athletic trainer. Since he was a kid, he has been a big fan of Martial Arts and Combat Sports: from Wrestling and now MMA to Karate and Kung Fu, for this reason, he specialized in workouts for martial artists.
In his career, I have been involved several times in the athletic training of professional fighters.
Some recent Job rules:
Athletic Trainer GT3 racing car stable Black Bull Suisse Lugano (CH).
Owner and Personal Trainer of Bonheur Personal training Center, a personal training studio in Carate Brianza (MB)
Owner and Personal Trainer of Fast Training fit in 20 minutes, Personal Training studio in Carate Brianza (MB)
Personal Website Gianluca Martucci
Recent Articles:
Explore the similarities and differences between Karate and Taekwondo, two popular martial arts with unique fighting styles. While Karate emphasizes hand techniques, Taekwondo focuses on kicking techniques, showcasing their distinct approach to combat. Discover the key differences and similarities that make these martial arts styles so popular.