When talking about the very best among the best in boxing, we could certainly make our list based on two criteria – number of losses and number of championship titles. You'll find a lot of different lists along the way, each based on different criteria – but our list is going to be somewhat different. In making it, we have taken the following criteria into consideration: number of career wins, zero losses, total career ratio and having a championship title.
So, basically, this is going to be a list of the best among the best – the undefeated boxing champions who had the most wins and the best ratio in their careers. People might not necessarily agree with it, but can you really doubt that an undefeated champion with, let's say, 50 wins and zero losses and draws, is not the best of the best? Hardly! So, whatever your preferences might be, you cannot deny the objectivity and preciseness of this list, nor its factual value.
Of course, all of these boxers are retired, which was a necessary criterium because active boxers can still be defeated and lose their spot on this list, because for this list – it takes only one loss to lose your spot.
So, if you want to know who the best of the best are – please continue reading!
Who Are the Best Boxers in the History?
In the following table, we'll present you the ten names and their records. All of these boxers have been champions at one point and have had very successful careers. After the table, we'll briefly discuss each of them:
| | | | | |
| --- | --- | --- | --- | --- |
| Boxer | Nationality | Career | Division | Record |
| Floyd Mayweather, Jr. | USA | 1996-2017 | Several | 50-0-0 |
| Jimmy Barry | USA | 1890-1910 | Bantamweight | 60-0-10 (1) |
| Ricardo López | Mexico | 1985-2001 | Several | 51-0-1 |
| Rocky Marciano | USA | 1947-1955 | Heavyweight | 49-0-0 |
| Joe Calzaghe | UK | 1993-2008 | Several | 46-0-0 |
| Sven Ottke | Germany | 1997-2004 | Super middleweight | 34-0-0 |
| Andre Ward | USA | 2004-2017 | Several | 32-0-0 |
| Harry Simon | Namibia | 1994-2018 | Several | 31-0-0 |
| Mihai Leu | Romania | 1991-1997 | Welterweight | 28-0-0 |
| Edwin Valero | Venezuela | 2002-2010 | Several | 27-0-0 |
10 Best Undefeated Boxers in the History Ranked
1. Floyd Mayweather, Jr.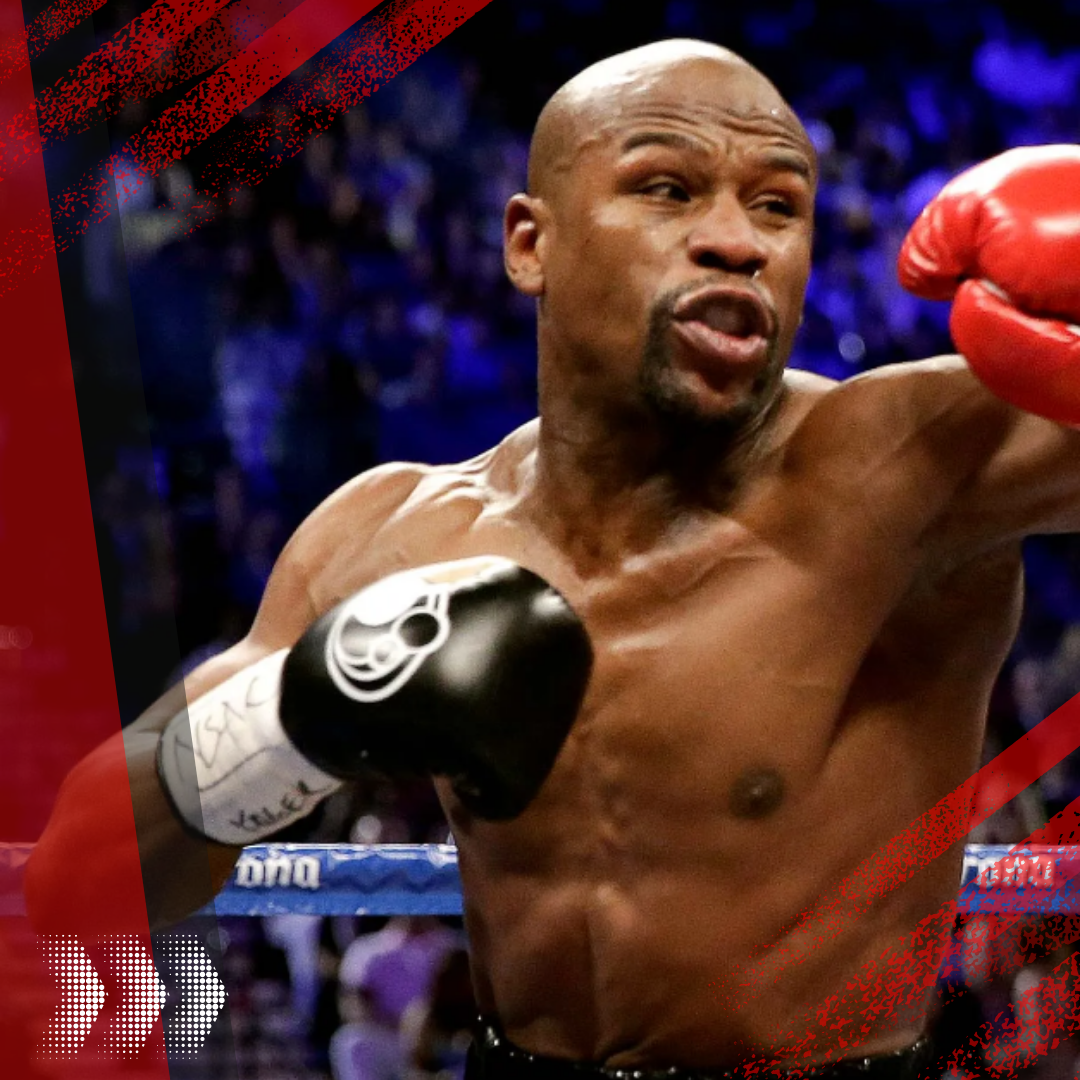 Career: 1996 – 2017
Record: 50-0-0
Divisions: Super featherweight, lightweight, light welterweight, welterweight, light middleweight
Floyd Joy Mayweather Jr. (Grand Rapids, MI, February 24, 1977) is an American professional boxing promoter and former professional boxer. He competed from 1996 to 2007, 2009 to 2010, 2011 to 2015, and made a one-fight comeback in 2017. During his career, he won fifteen major world titles including The Ring in five weight classes and the lineal championship in four weight classes (twice at welterweight), and retired with an undefeated record. As an amateur, Mayweather won a bronze medal in the featherweight division at the 1996 Olympics, three U.S. Golden Gloves championships (at light flyweight, flyweight, and featherweight), and the U.S. national championship at featherweight.
Mayweather was named "Fighter of the Decade" for the 2010s by the Boxing Writers Association of America (BWAA), a two-time winner of The Ring magazine's Fighter of the Year award (1998 and 2007), a three-time winner of the BWAA Fighter of the Year award (2007, 2013, and 2015), and a six-time winner of the Best Fighter ESPY Award (2007–2010, 2012–2014). In 2016, Mayweather was ranked by ESPN as the greatest boxer, pound for pound, of the last 25 years. He remains BoxRec's number one fighter of all time, pound for pound, as well as the greatest welterweight of his era. Many sporting news and boxing websites, including The Ring, Sports Illustrated, ESPN, BoxRec, Fox Sports, and Yahoo! Sports, ranked Mayweather as the best pound for pound boxer in the world twice in a span of ten years. In 2020, Mayweather was ranked second on Ranker's list of best boxers of the 21st century.
He is often referred to as the best defensive boxer in history, as well as being the most accurate puncher since the existence of CompuBox, having the highest plus–minus ratio in recorded boxing history. Mayweather has a record of 26 consecutive wins in world title fights (10 by KO), 23 wins (9 KOs) in lineal title fights, 24 wins (7 KOs) against former or current world titlists, 12 wins (3 KOs) against former or current lineal champions, and 3 wins (1 KO) against International Boxing Hall of Fame inductees.
2. Jimmy Barry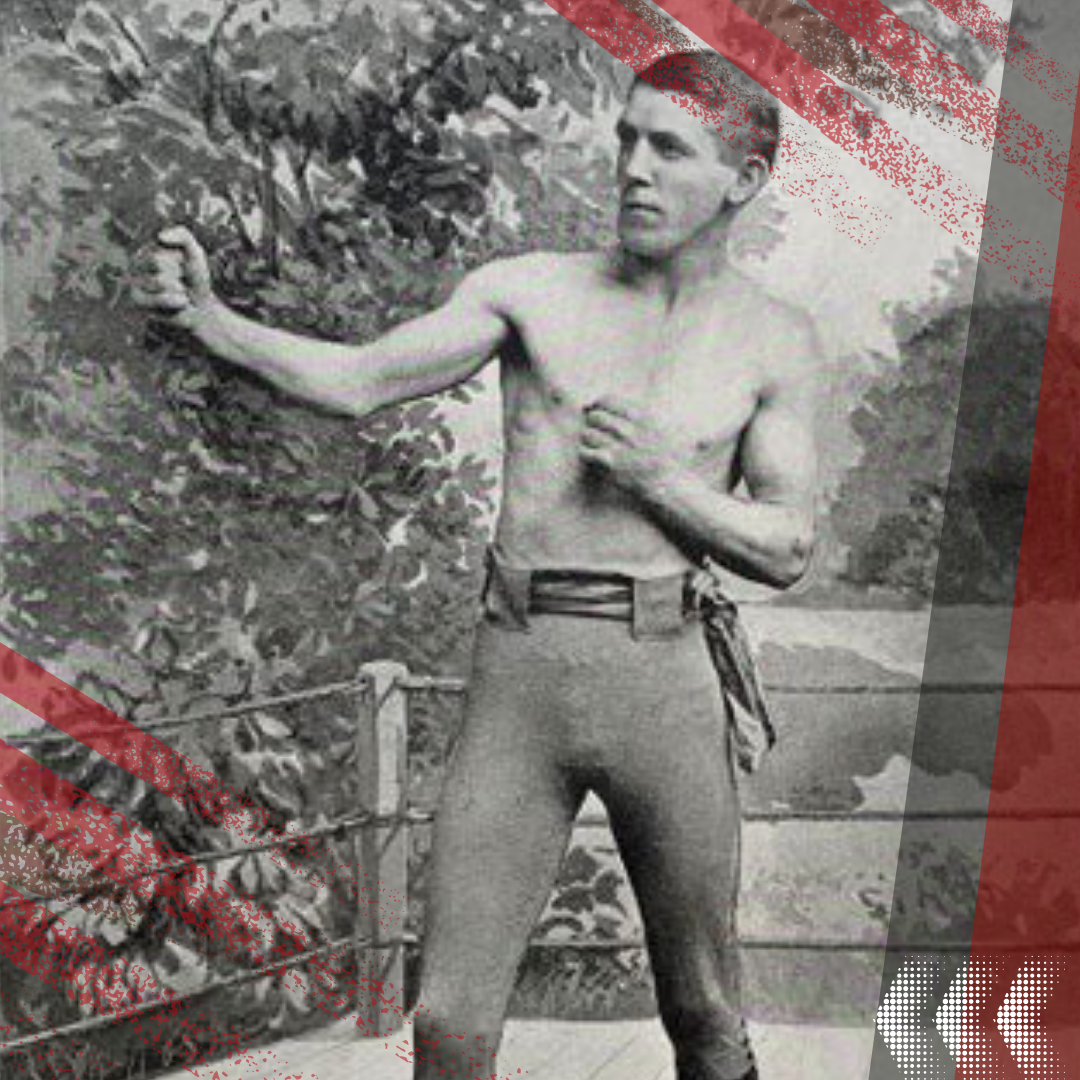 Career: 1890 – c. 1910
Record: 60-0-10 (1)
Divisions: Bantamweight
Jimmy Barry (Chicago, IL, March 7, 1870 – Chicago, IL, April 4, 1943) was an American boxer known as "The Little Tiger," Barry held the World Bantamweight Championship from 1894 to 1899 and retired undefeated. He was inducted into the Ring Magazine Hall of Fame in 2000.
Barry turned professional by 1890, and fought extensively in that year and the next, though many of his bouts were exhibitions. In his most significant early bout, Barry knocked out the twenty-year old London boxer Jack Levy in 17 rounds to win the 100-pound World Championship on December 5, 1893 in Roby, Indiana, though the win may not have yet been fully sanctioned by the United States. Several boxing historians consider Barry's first ascent to the USA Bantamweight World championship for the 102-pound class to have come after his defeat of Jimmy Gorman on June 2, 1894 at the Olympic Club New Orleans, Louisiana. The win was made more significant as it was sanctioned both as a United States and World championship.
The following year, he cemented his claim to the world bantamweight crown (the bantamweight limit at the time ranged from 100 to 112 pounds) when former bantamweight champion George Dixon moved up to the featherweight class. On December 6, 1897, Barry scored a 20th-round knockout with a crushing right to the jaw against English champion Walter Croot in London, giving him claim to the vacant 110 pound World championship. Barry faced Casper Leon again for the American and World 110-pound bantamweight championship in the late evening of December 29, 1898, and retained the title in a twenty-round draw. In a close bout, Leon may have thrown a few more blows and shown scientific skills in his defense, but Barry's blows landed with greater precision and were more telling.
During WWI, in 1917, Barry worked as a boxing instructor at Camp Gordon. Unable to continue as an instructor due to physical limitations, he left the Army in October of 1918. After his WWI service, Barry worked in Chicago's Cook County clerk's office for 25 years until he left due to poor health. He occasionally refereed bouts at local clubs, likely for extra income. He died in a Chicago Sanitarium on April 5, 1943 after an illness lasting four years, that according to one source may have been tuberculosis.
3. Ricardo López
Career: 1985 – 2001
Record: 51-0-1
Divisions: Strawweight, light flyweight
Ricardo "El Finito" López Nava (Cuernavaca, July 25, 1966) is a retired Mexican professional boxer. As a professional, he defended the Lineal and WBC Strawweight Championship against record-breaking 21 boxers. He also won the WBA and WBO Championships in the same weight class. López later won the IBF Light Flyweight Championship and defended it twice before retiring. He is one of just fifteen world boxing champions to retire without a loss. He is also the father of undefeated Flyweight prospect Alonso López. Ricardo López was the third champion in history to retire undefeated and the first to do so as both an amateur and professional fighter. He also shares with Joe Louis and Floyd Mayweather Jr. the record for most consecutive title bouts without a loss (twenty-six). This streak began with his knockout of Hideyuki Ohashi to win the WBC Minimumweight title in 1990 and ended with his knockout of Zolani Petelo to defend his IBF Light Flyweight title in 2001. Ricardo only had one draw, which came against Rosendo Álvarez in 1998 in López's 48th bout and was avenged in the rematch eight months later. His final record was 51 wins (38 knockouts), 0 losses and 1 draw.
López now works as a boxing broadcaster for the Mexican Televisa network. He was inducted into the International Boxing Hall of Fame and World Boxing Hall of Fame in 2007.
4. Rocky Marciano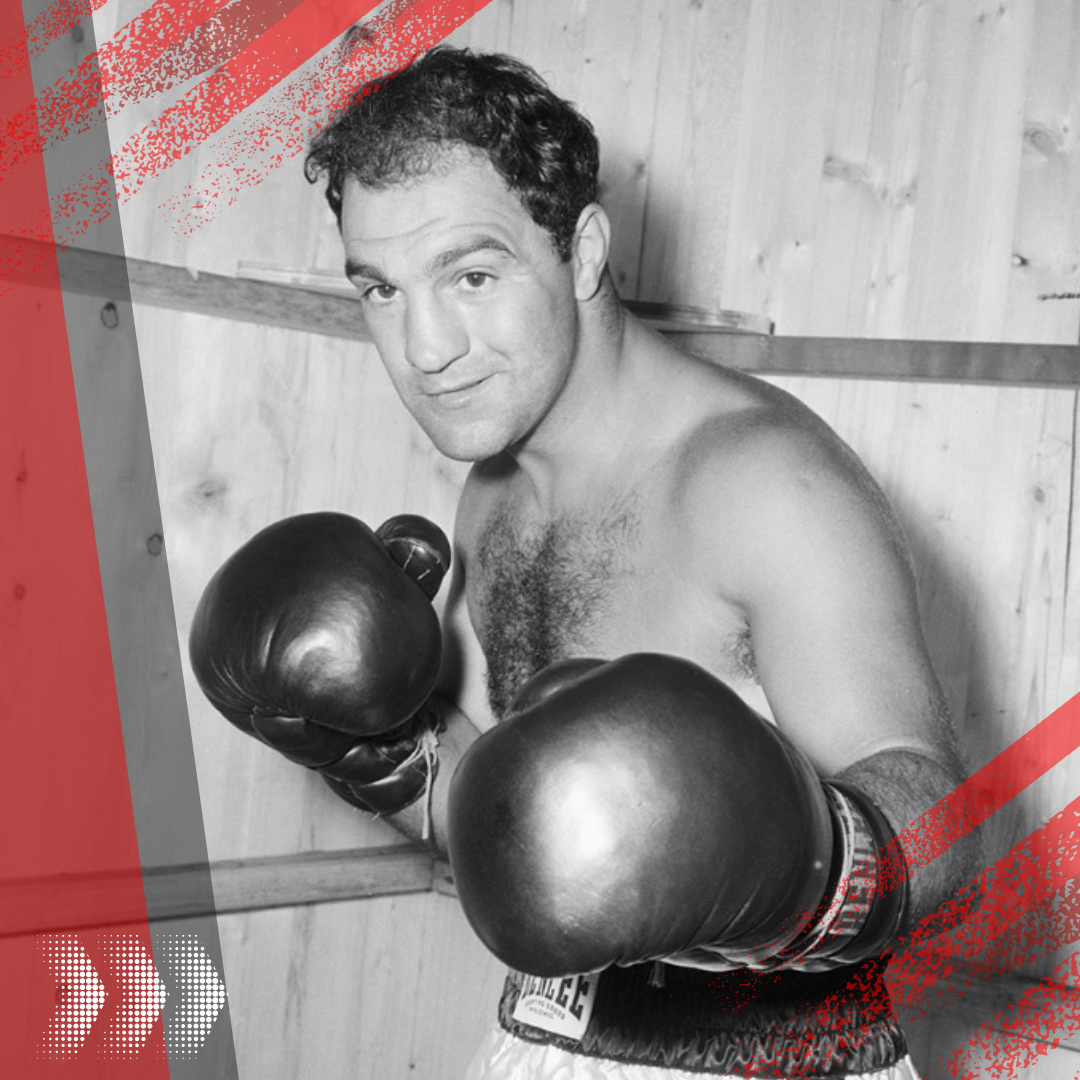 Career: 1947 – 1955
Record: 49-0-0
Divisions: Heavyweight
Rocco Francis Marchegiano (Brockton, MA, September 1, 1923 – Newton, IA, August 31, 1969), best known as Rocky Marciano, was an American professional boxer who competed from 1947 to 1955, and held the world heavyweight title from 1952 to 1956. He is the only heavyweight champion to have finished his career undefeated. His six title defences were against Jersey Joe Walcott (from whom he had taken the title), Roland La Starza, Ezzard Charles (twice), Don Cockell and Archie Moore.
Known for his relentless fighting style, formidable punching power, stamina, and exceptionally durable chin, Marciano has been included by boxing historians in lists of the greatest boxers of all time, and is currently ranked by BoxRec as the fifth greatest heavyweight boxer in history. His knockout-to-win percentage of 87.76% remains one of the highest in heavyweight boxing history.
5. Joe Calzaghe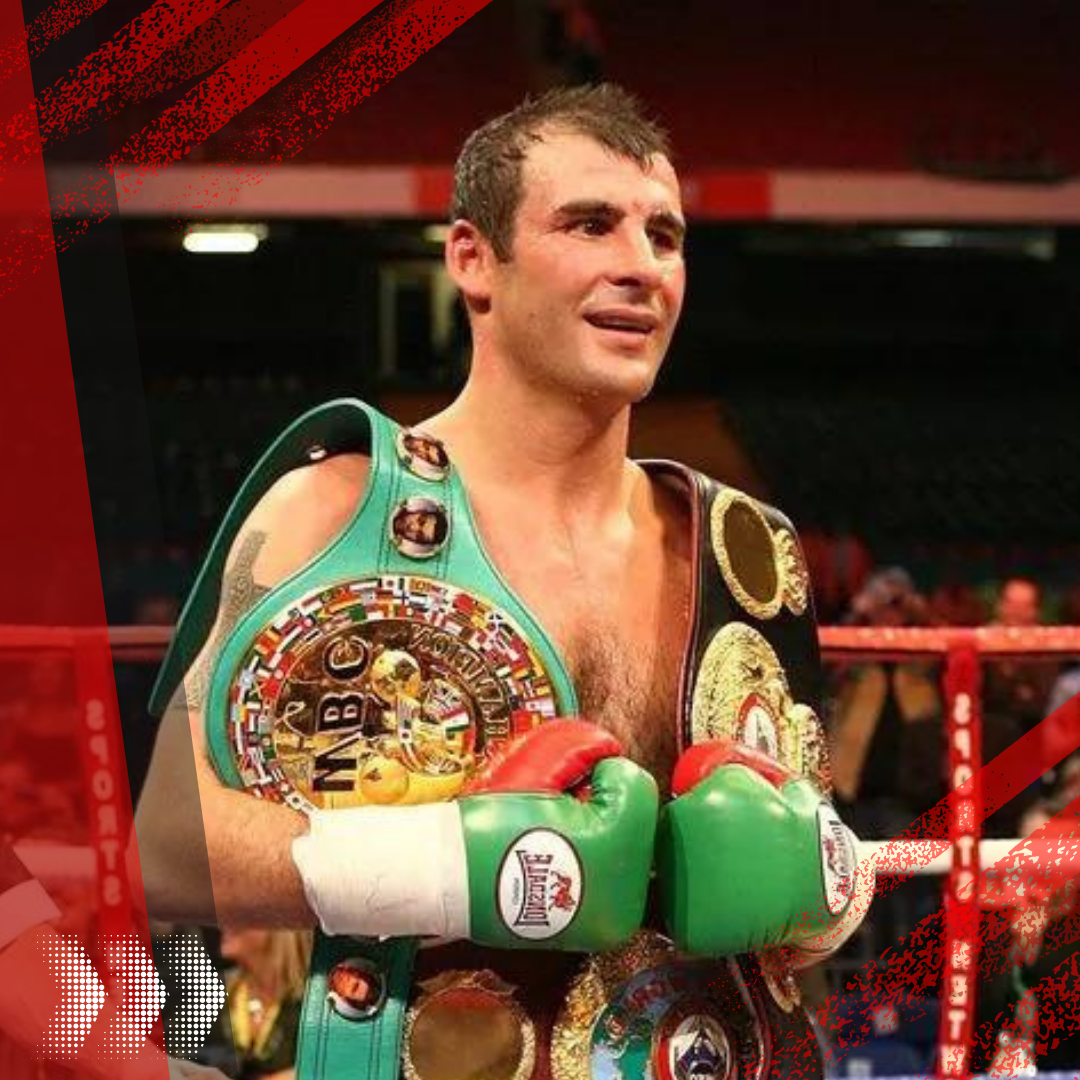 Career: 1993 – 2008
Record: 46-0-0
Divisions: Super middleweight, light heavyweight
Joseph William Calzaghe CBE (London, 23 March 1972) is a British former professional boxer who competed from 1993 to 2008. He held world championships in two weight classes, including the unified WBA (Super), WBC, IBF, WBO, Ring magazine and lineal super-middleweight titles, and the Ring light-heavyweight title.
Calzaghe is the longest-reigning super-middleweight world champion in boxing history, having held the WBO title for over 10 years and defending the title against 20 boxers (a record in super-middleweight division, shared with Sven Ottke) before moving up to light-heavyweight. As his super-middleweight and light-heavyweight reigns overlapped, he retired with the longest continual time as world champion of any active boxer at the time. He was also the first boxer to unify three of the four major world titles (WBA, WBC, and WBO) at super-middleweight, and was the first Ring champion in that weight class.
Between 2006 and 2008, Calzaghe was ranked by The Ring as one of the world's top ten active boxers, pound for pound, reaching a peak ranking of third in January 2009. He retired in February 2009 with an undefeated record, and as a reigning world champion. As of 2020, BoxRec rates Calzaghe as the greatest super-middleweight of all time, as well as the greatest European boxer, pound for pound, of all time.
6. Sven Ottke
Career: 1997 – 2004
Record: 34-0-0
Divisions: Super middleweight
Sven Ottke (Berlin, June 3, 1967) is a German former professional boxer who competed from 1997 to 2004. He was a unified super-middleweight world champion, having held the IBF title from 1998 to 2004, and the WBA (Super) title from 2003 to 2004. With 21 successful title defences, Ottke was the third European boxer to retire as an undefeated world champion, after Terry Marsh and Michael Loewe; Joe Calzaghe later became the fourth. Ottke defended the title against 20 boxers, a record in the super-middleweight division shared with Joe Calzaghe. As an amateur, Ottke won a bronze medal in the middleweight division at the 1989 World Championships. In May 2008, a comeback was planned against Dariusz Michalczewski in Germany, but the match never materialized.
7. Andre Ward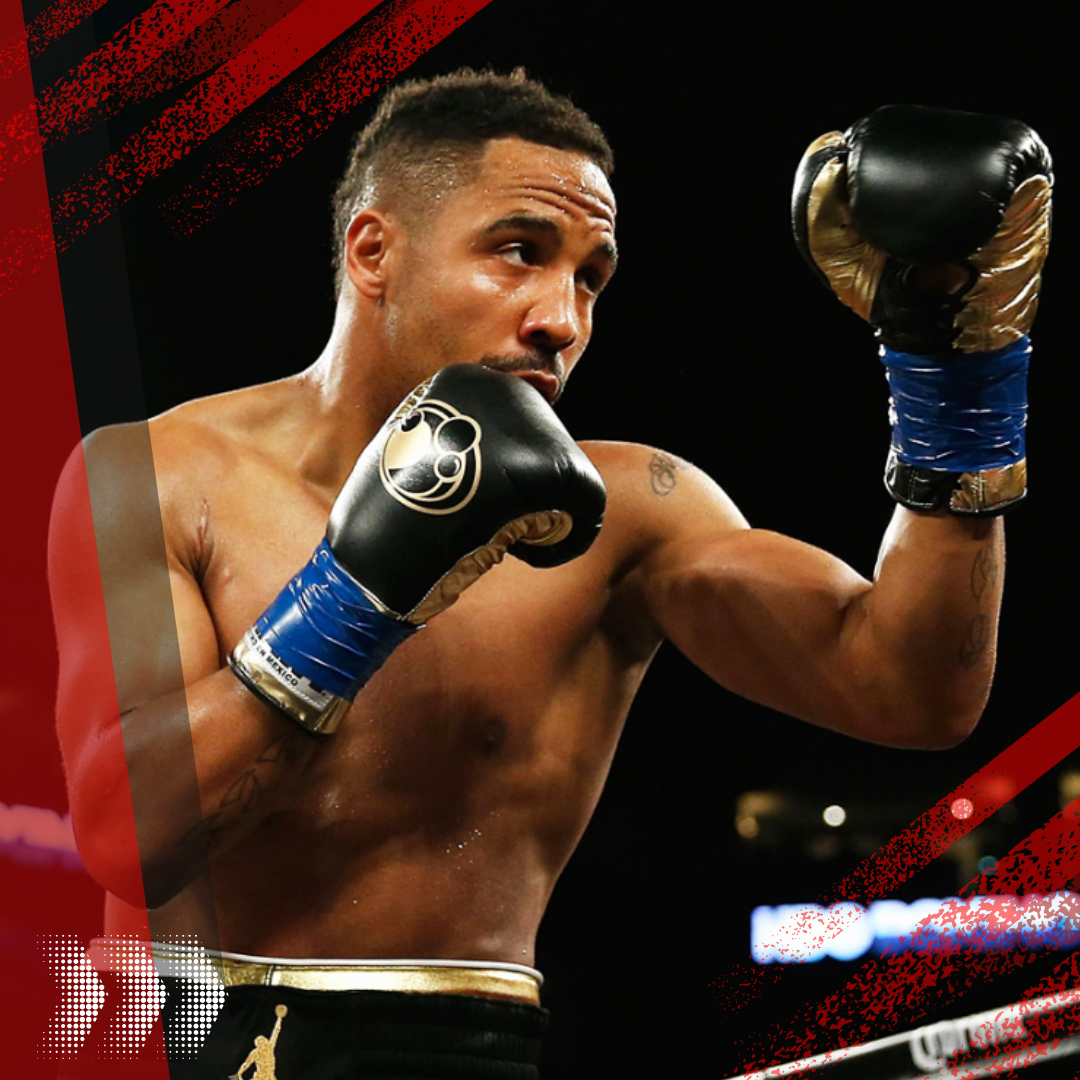 Career: 2004 – 2017
Record: 32-0-0
Divisions: Super middleweight, light middleweight
Andre Michael Ward (San Francisco, CA, February 23, 1984) is an American former professional boxer who competed from 2004 to 2017. He retired with an undefeated record and held multiple world titles in two weight classes, including the unified WBA (Super), WBC, Ring magazine, and lineal super middleweight titles between 2009 and 2015; and the unified WBA (Undisputed), IBF, WBO, and Ring light-heavyweight titles between 2016 and 2017. During his reign as light heavyweight champion, Ward was ranked as the world's best active boxer, pound for pound, by The Ring magazine and the Transnational Boxing Rankings Board (TBRB), as well as the world's best active boxer in the division by The Ring, the TBRB, and BoxRec.
As an amateur, Ward won a gold medal in the light heavyweight division at the 2004 Olympics and turned professional later that year. He rose to worldwide prominence upon entering the Super Six World Boxing Classic tournament in 2009, where he won the WBA (Super) super middleweight title from Mikkel Kessler in the opening group stage. In 2011, Ward defeated WBC champion Carl Froch in the tournament final to unify the titles, as well as winning the vacant Ring and lineal titles. That same year, Ward was named Fighter of the Year by The Ring and the Boxing Writers' Association of America. He later won The Ring's Comeback of the Year award in 2016 following a long period of sporadic in-ring activity between 2012 and 2015.
8. Harry Simon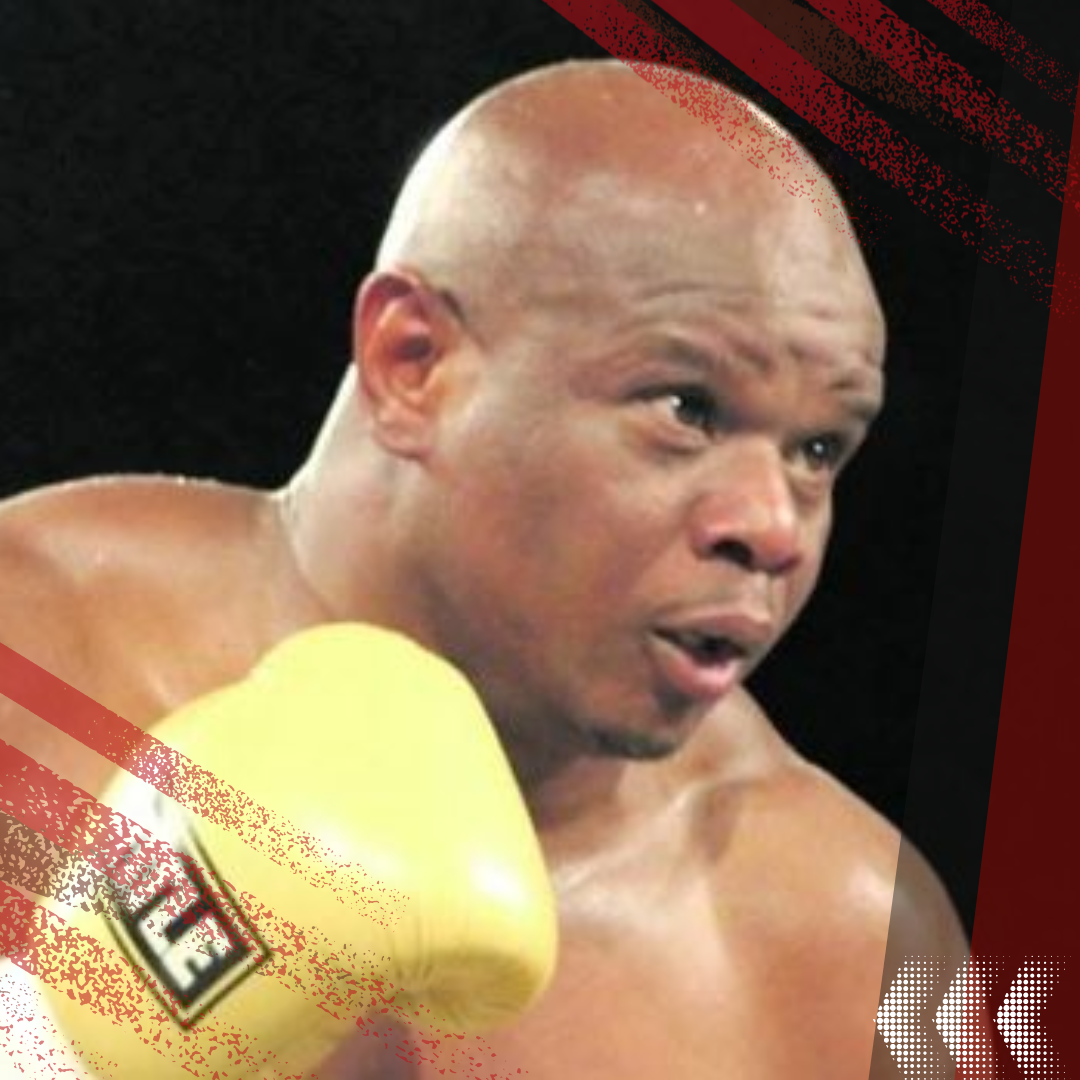 Career: 1994 – 2018
Record: 31-0-0
Divisions: Light middleweight, middleweight, super middleweight, light heavyweight
Harry Simon (Walvis Bay, October 21, 1972) is a Namibian professional boxer. He is a two-weight world champion, having held the WBO junior middleweight title from 1998 to 2001, and the WBO middleweight title in 2002. He currently holds the longest undefeated streak in boxing history, at 24 years.
In 2002, Simon was involved in a serious car crash. He was found guilty of "culpable homicide" and sentenced to jail in 2007. Simon was released in 2009. He lost his world middleweight title owing to injuries sustained from the car accident, being stripped of the belt for failure to defend it. In 2013 Simon won the vacant IBF International Light Heavyweight title against Geard Ajetović, and defended it against him again in 2014.
9. Mihai Leu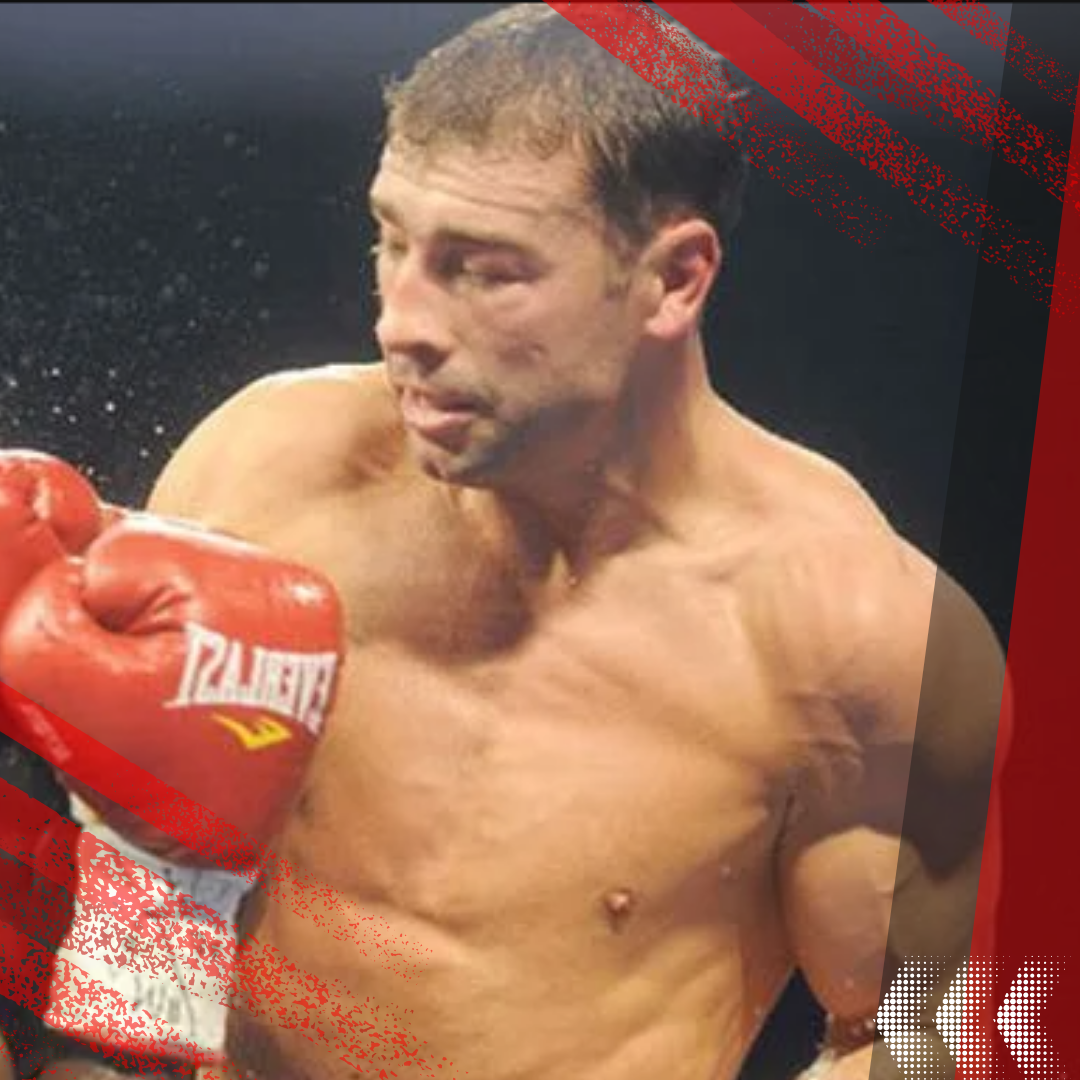 Career: 1991 – 1997
Record: 28-0-0
Divisions: Welterweight
Mihai Leu also known as Michael Loewe (Hunedoara, February 13, 1969) is a Romanian former professional boxer who fought out of Hamburg, Germany. He was the WBO Welterweight Champion. Leu retired after one title defense, against Michael Carruth, becoming the second European boxer to retire as an undefeated world champion, after Terry Marsh. Due to an injury, he was forced to abandon boxing but unwilling to give up the world of sports, he turned to be a rally driver. He later became a national rally champion.
10. Edwin Valero
Career: 2002 – 2010
Record: 27-0-0
Divisions: Super featherweight, lightweight
Edwin Valero (Bolero Alto, December 3, 1981 – Valencia, April 19, 2010) was a Venezuelan professional boxer who competed from 2002 to 2010. He was an undefeated former world champion in two weight classes, having held the WBA super featherweight title from 2006 to 2008 and the WBC lightweight title from 2009 to (February) 2010. A southpaw known for his highly aggressive fighting style and exceptional punching power, Valero remains the only champion in the 30-year history of the WBC to win every fight in his career by knockout. In 2010, Valero committed suicide in jail after being arrested on suspicion of killing his wife.
That's all folks! This covers our list of the best undefeated champions in the history of boxing. As you could've seen – the list contains a variety of different boxers from different time periods, some of them true legends, some of them controversial characters, but all in all – each and every one of them had something to offer to the world of boxing and this article is dedicated to them. See you next time!
If you find this article of interest, be sure to check out our other similar articles:
Enjoy!